Explore more events
29 September 2023 - 12 May 2024
Oriental Museum, Elvet Hill, Durham, DH1 3TH
It is FREE to visit the Oriental Museum and this exhibition
An exhibition celebrating the work of emerging contemporary artists and designers from the Middle East and North Africa recently acquired by the Oriental Museum.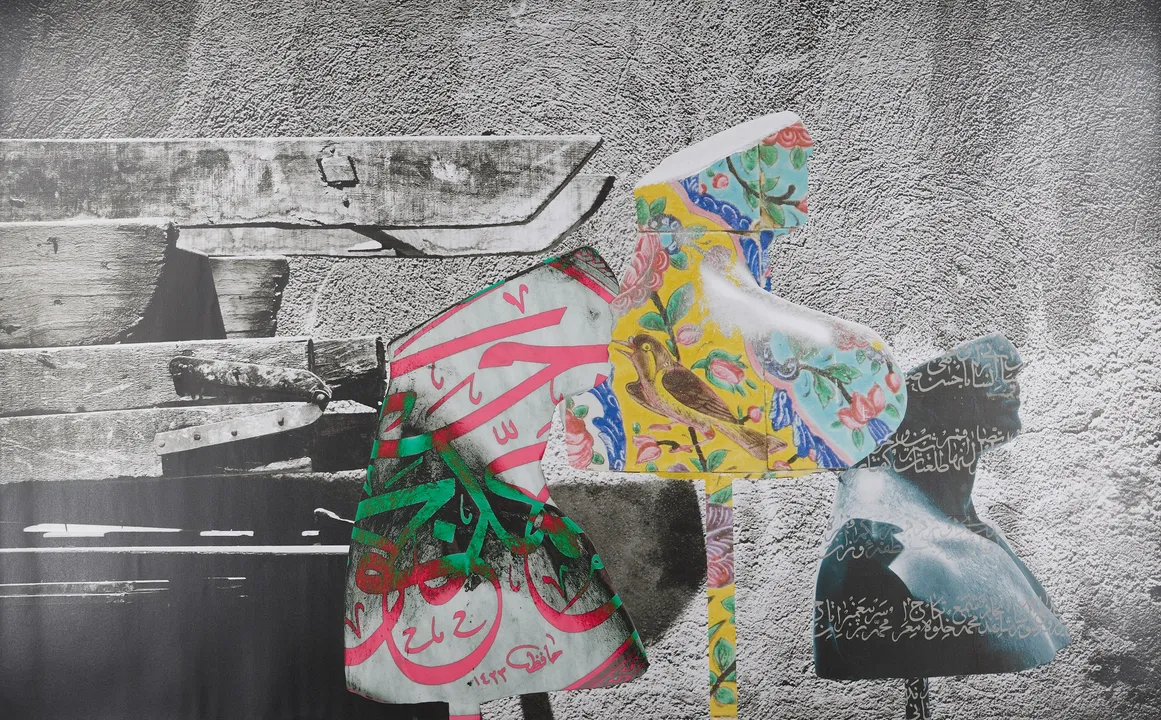 Detail from Untitled (2018) by Hossein Khosravi, Oriental Museum (DUROM.2022.38)
Over the last decade, the Oriental Museum has been developing a collection of contemporary art from the Middle East and North Africa (the MENA region). This exhibition will showcase that collection, with many works on display to the public for the first time.
The artists featured in the exhibition come from Syria, Iran, Lebanon, Egypt, Morocco, Yemen, Jordan and Palestine. Some still live in their home countries, while others have been forced to flee due to conflict or oppression.
Working in a variety of media including digital collage, photography, mixed media, textile and ceramic their work highlights topics of identity, history and politics, while also drawing on traditional art and craft. Their work reflects the variety of artistic expression seen across the MENA region, there is no single, unifying style but many voices.
For some of the emerging artists this will be the first time their work will have been exhibited in the UK.
Pricing
It is FREE to visit the Oriental Museum and this exhibition