Explore more events
7 June 2023 - 10 September 2023
Oriental Museum, Elvet Hill, Durham, DH1 3TH
It is FREE to visit the Oriental Museum and this exhibition
This moving exhibition, produced in collaboration with the Hiroshima Peace Memorial Museum, highlights the devastation wreaked by the atomic bombing of Hiroshima and Nagasaki in 1945.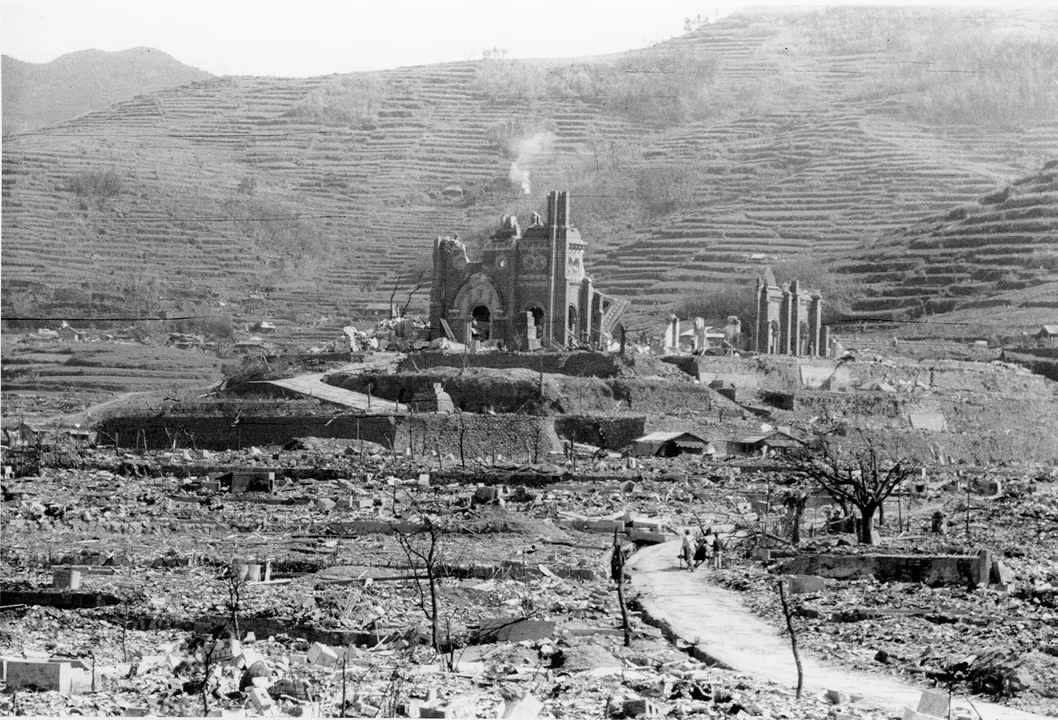 Urakami Cathedral by Shigeo Hayashi
The dropping of the atomic bombs was one of the most significant moments in the Second World War and ushered in the nuclear age.
Since 1995, Hiroshima City has collaborated with institutions in major cities around the world to organise exhibitions to deepen public knowledge of the realities behind the atomic bombs and to convey the devastating impact of this weapon of mass destruction.
Included in the exhibition are photographs of everyday life before and after the bombings, alongside objects kindly loaned from the Hiroshima Peace Memorial Museum and the Nagasaki Atomic Bomb Museum. Many of these were donated by the families of the victims, bringing visitors face to face with those who lost their lives.
The exhibition ends with hope, highlighting how the two cities have risen from the ashes of the bombings to spread a message of peace.
Warning: this exhibition includes images which visitors may find upsetting and which may be unsuitable for small children. It is possible to visit the museum and view the first half of the exhibition without viewing this material which will be in a screened off gallery.
Pricing
It is FREE to visit the Oriental Museum and this exhibition