Museum of Archaeology welcomes internationally significant Roman exhibition
10 June 2022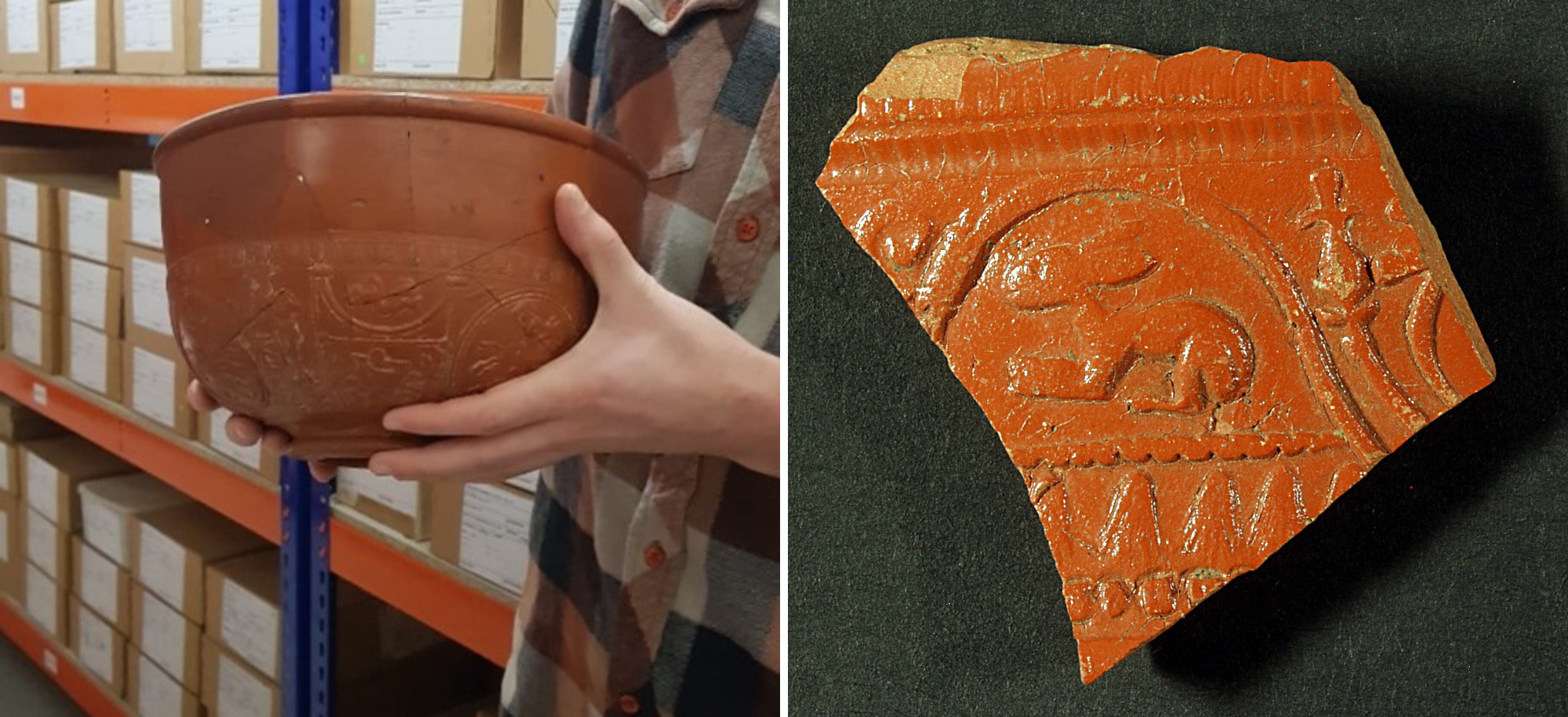 We are excited to be welcoming an exhibition featuring an internationally significant collection of Roman artefacts to our Museum of Archaeology.
Picturing the Romans: Daily Life through Tableware, which has been created by our Masters students in Museum and Artefact Studies, will feature artefacts that will be on public display for the first time.
About the exhibition
The exhibition will explore aspects of Roman daily life such as military life, food preparation, gods and leisure activities, but centrally important will be the Roman Samian pottery produced nearly two millennia ago from 100 to 300 AD.
It is based on the internationally important Oswald-Plique collection of Roman Samian Ware pottery from Gaul (present day France and Germany), which contains over 4,500 fragments, but is added to by other objects from the collection to create a visual story that brings everyday Roman life to the public.
Delve into the museum
The Museum of Archaeology, which sits at the heart of the World Heritage Site at the Palace Green Library, has collections ranging from the prehistoric to the post-medieval. As well as the student exhibition, visitors can discover more about Prehistoric and Roman Archaeology in a temporary exhibition.
Visitors to the museum will also get to see spectacular metalwork from the Bronze Age, Roman treasures retrieved from a murky riverbed, and the cremated remains of Durham City's earliest known resident.
The Museum of Archaeology is open Monday to Sunday from 10am to 5pm and entry is free. Picturing the Romans: Daily Life through Tableware exhibition will run until October 2022.
Read more: