Profiles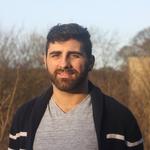 Mr Logan Williams
Contact Mr Logan Williams (email at logan.a.williams@durham.ac.uk)
Research Topic
Thesis: The Telos of Love: Incarnational Christology and Paul's Love-Ethic
In my thesis I argue that Paul's incarnational Christology shapes the content of his love-ethic in Galatians. From this primary point I derive two corresponding sub-points, one constructive and the other deconstructive: first, Christ's act of love in the incarnation and believer's corresponding love for each other are oriented towards establishing and reinforcing relationships which are not reducible to the benefit of a single party; second, and by implication, this interpretation of Paul's Christology and ethics will problematise readings which only thematize and foreground the unidirectional and reductionistic terminology of 'selflessness', 'other-regard', or 'altruism', in so far as these terms often tacitly presuppose an essential separation between the interests of individuals. Summarised differently, approaching Paul's love-ethic from the perspective of his incarnational Christology will enable us to recognise that for Paul believers love always intends not just to benefit the other but to be with the other, to participate in a relationship shared interests. In short, the telos of love is to unite the 'I' and the 'you' so that they become an irreducible 'we'.
Research Interests
Letters of Paul
Christology of the New Testament
1 Enoch and Apocalyptic Literature
Theological Ethics
Theories of Love
Publications
Chapter in book
Williams, L. (Forthcoming). Giving the Self through Death: A Crucified Christ as Gift in Galatians. In Suffering and the Christian Life. Kilby, Karen & Davies, Rachel T&T Clark.
Journal Article
Related Links
Is supervised by