Profiles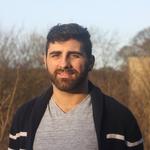 Dr. Logan Williams
Contact Dr. Logan Williams (email at logan.a.williams@durham.ac.uk)
Thesis Topic
Title (submitted): Love, Self Gift, and the Incarnation: Christology and Ethics in Galatians, in the Context of Pauline Theology and Greco-Roman Philosophy
In my thesis I argue that the standard vocabulary used to describe Paul's love-ethic – such as 'self-sacrificial', 'selfless', 'kenotic', and 'self-negating' – fails to capture adequately the dynamics of Paul's statements about the love of Jesus and believers. Using Galatians as a test case, I propose that, like other Greek and Roman moral thinkers, Paul encourages believers not to deny self-interest but rather to avoid setting the self in competition with others. Paul's ideal for love is that the interests of the community would become essentially shared.
Research Interests
Early Christian Ethics
Jewish Apocalyptic Literature
Letters of Paul
Priesthood (and Priestly Garments) in Ancient Judaism
Publications
Chapter in book
Williams, L. (2019). Giving the Self through Death: A Crucified Christ as Gift in Galatians. In Suffering and the Christian Life. Davies, Rachel & Kilby, Karen Bloomsbury T&T Clark. 23–32.
Journal Article
Related Links
Is supervised by