Overview
Mr Justin Mihoc
PhD student & Teaching Assistant
---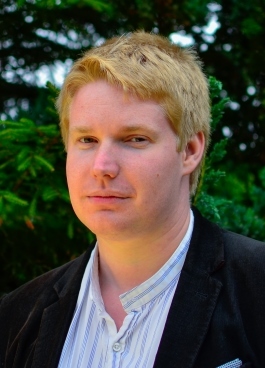 Biography
Abstract
My research explored the beginnings of the Church and its earliest community, as presented by Acts 1-5, and its Patristic reception and interpretation. This thesis is intended as an interdisciplinary study situated at the interface between New Testament and Patristic Studies, and contributes to the growing scholarly field of the reception of the New Testament in the Patristic period.
The first part deals with the critical questions relevant for the interpretation of Acts 1-5. Introductory questions, such as the issue of source and genre, a discussion on the relationship of the text forms, and a narratological analysis of the 'beginnings' as represented by Acts 1-5, alongside the examination of the most important themes which feature in the first five chapters. The second part deals with the transmission, reception and interpretation of the scriptural text in the Christian writings until John Chrysostom.
Dr Justin A. Mihoc studied Theology (and Music) in Bucharest before moving to Durham to write an MA by Research thesis (entitled 'The Ascension of Jesus Christ: A Critical and Exegetical Study of the Ascension in Luke-Acts and in the Jewish and Christian Contexts'; supervisors: Prof Lutz Doering and Prof Francis Watson), followed by an AHRC funded PhD in Biblical and Patristic Studies, completed under the supervision of Prof Lewis Ayres and Prof Lutz Doering (with a thesis on 'The Inceptive Ecclesiology of Acts 1-5 and Its Reception in the Patristic Period').
He teaches part-time in the department of Theology and Religion (on the New Testament and Early Christianity) and has published articles in the field. He co-edited (with Leonard Aldea) a Festschrift for Prof Andrew Louth ('A Celebration of Living Theology', Bloomsbury, 2014).
His current research focuses on the themes of cosmology and ecclesiology in the apocryphal Protevangelium Jacobi.
Other Research Interests
Early Christianity
Patristic Exegesis
New Testament and Reception History
Luke-Acts
Scripture and Tradition
Orthodox Interpretation of Scripture