Disability Support
Welcome to Disability Support at Durham! We're here to help with your study support requirements if you have a disability. Whether you're thinking about applying to Durham, are already an applicant or a current student, our team can help.
You'll find information here about the support available, including how to set up any support you need for your course, as well as advice about funding you might need to apply for.
Information for Current Students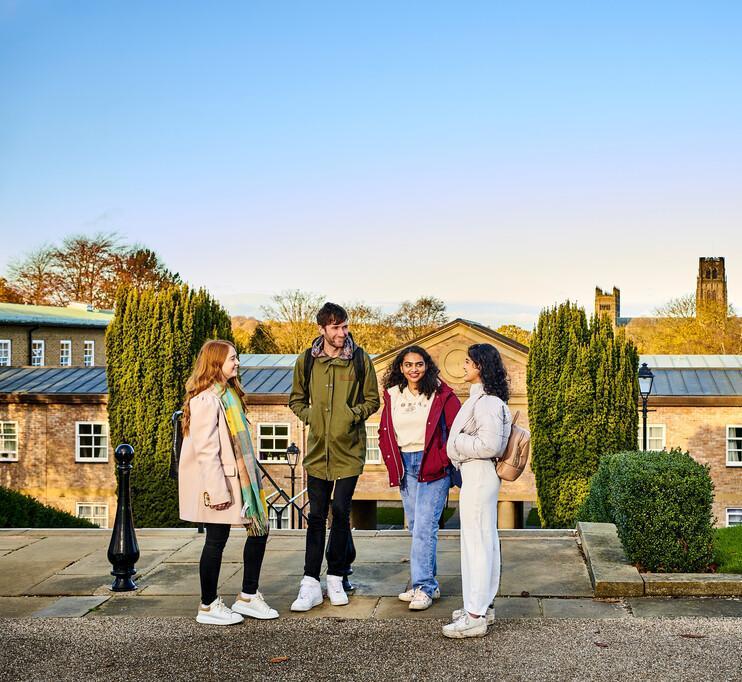 Find out more
Further information about what help you can receive from Disability Support.
Click on the links below to learn more
About us
Disabled students make up over 20% of the student population at Durham. We work with partners across the University to make sure our environments, policies and practices are inclusive. Our mission is to support disabled students to engage fully with their learning experience and achieve academic success.
Disability can mean different things to different people. It may include you if you have a physical or sensory condition, a long-term medical condition (including medically recognised mental health difficulties such as depression or anxiety disorder), or a neurodiverse condition, such as dyslexia, dyspraxia, ADHD or Autism.
Durham University Assessment Centre
The Durham University Assessment Centre (DUAC) offers a needs assessment service for disabled students, both at Durham University and across the region, to support in accessing the Disabled Students' Allowance (DSA).
Discover more
Access information
Many of our buildings are modern and designed for accessibility but a small number of the colleges and departments in Durham City are in very old, listed buildings where getting around isn't always straightforward.
Visit our AccessAble Access Guide
Get in touch
Contact us to find out more about our services and how we can help you.
Where to find us
Disability Support
The Palatine Centre
Stockton Road
Durham
DH1 3LE
Telephone: +44 (0)191 334 8115