Overview
Dr Krastu Banev
Associate Professor of Byzantine and Orthodox Theology
---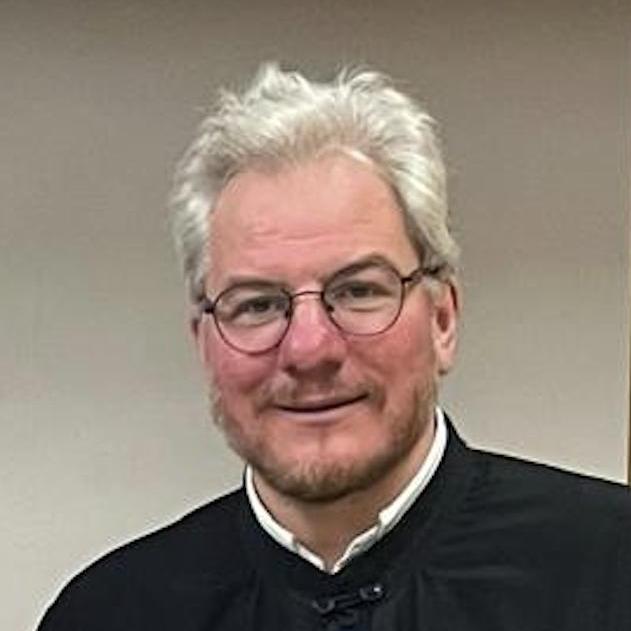 Affiliations

| Affiliation | Room number | Telephone |
| --- | --- | --- |
| Associate Professor of Byzantine and Orthodox Theology in the Department of Theology and Religion | 50 North Bailey | +44 (0) 191 33 43967 |
Biography
Research
My research interests include classical rhetorical theory and Christian preaching; early Christian asceticism and later Orthodox spirituality; Byzantine hymnography; the cultural and religious links between Byzantium and the Slav world. I've also been investigating the theological responses to the Balkan Wars and WW1 in the works of the Bulgarian writer Yordan Yovkov.
Teaching
Conference Papers and Presentations
2018, May – Athens University: "Reconciliation in St John Chrysostom" - public lecture
2017, September / December – "Faith-based Army: The Russian Orthodox Church and the Military", British Army Chaplains Conference and Ecclesiastical History Seminar, Durham
2017, June - "Kirche im Krieg: Orthodoxe Soldaten und Militärseelsorger in den Balkankriegen (1912-12)", two lectures at the Augustana Hochschule, Bavaria.
2017, April – international conference The Book and the Sword: The Bible in the Experience and Legacy of the Great War. Faculty of Divinity, University of Cambridge . Presentation on: "Holy and Just Wars in Eastern Orthodoxy: The Balkan Wars (1912-1913)"
2016, July – British Armed Forces Chaplaincy Centre, Amport House, Hampshire. Conference on "Conflict, Faith and Conscience in the Modern World". Presentation on: "Does Eastern Orthodoxy have a doctrine of holy war? Study of Orthodox war propaganda from the time of the Russian Japanese War and the First World War"
2016, March – Institute for Orthodox Christian Studies, Cambridge. Study day on "Orthodoxy and WW2: St Maria of Paris (Mother Maria Skobtsova)"
2015, September – Bose, Italy. International Conference on Christian Forgiveness and Reconciliation among the Churches. Invited as a chair of the round table discussion which concluded the conference.
2015, May – Helsinki, 'Sofia' Centre of the Finnish Orthodox Church. International Conference on "Political Orthodoxy and Totalitarianism in a post-Communist Era". Presentation on: "Bulgarian Orthodoxy facing the challenges of the post-communist era"
2015, April – Oxford, International Patristic Conference. Paper on: "Revisiting Hospitality in Early Monasticism"
2014, September – Tbilisi State University, Georgia. International Conference on Topical Issues of Ancient Culture and Its Heritage. Presentation on: '"Praying that wars everywhere may cease": Reconciliation in St John Chrysostom'
2014, May – Institute for Orthodox Christian Studies, Cambridge. Study day on "War and peace in the Orthodox tradition"
2011, February: Retreat of the Diocese of Wichita and Mid America of the Antiochian Orthodox Church of North America. Personal invitation by the diocesan bishop to lead 7 workshops on patristic ecclesiology with over 60 clergy, some of which in active ministry as air-force chaplains in Afghanistan.