Overview
Dr Brian Casey
FMDM Fellow in the History of Catholicism - Centre for Catholic Studies
---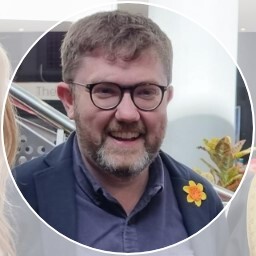 Affiliations

| Affiliation | Room number | Telephone |
| --- | --- | --- |
| FMDM Fellow in the History of Catholicism - Centre for Catholic Studies in the Department of Theology and Religion | No. 5 The College D002 | |
Biography
I am the FMDM Fellow in the History of Catholicism at the Centre for Catholic Studies. Prior to coming to Durham University, I worked for nearly five years as a historical researcher with the Mother and Baby Home Commission of Investigation in Ireland and previously as an occasional lecturer and tutor at University College Dublin, archivist with the Clonfert Diocese in county Galway, Ireland and the Research student in Irish history at the National Library of Ireland.
To date, my own research interests have focused upon the dynamics of agrarian radicalism, class relations in the rural countryside, the land question, local, religious and rural history in Britain and Ireland in the nineteenth and twentieth centuries and I have published extensively on these themes.
As FMDM Fellow in the History of Catholicism, I will be researching and writing the history of the Franciscan Missionaries of the Divine Motherhood through the prism of the Franciscan tradition and global Catholicism. Taking an interdisciplinary approach, it will explore the Franciscan Missionaries of the Divine Motherhood and its nineteenth century antecedents through the various prisms of Catholic internationalism, social movements, philanthropy, medical and sacred spaces and how their evolution and change impacted upon individual and community lives while remaining faithful to its Franciscan missionary approach. It will also assess its history within the wider context of local, national and transnational expressions of Catholicism; particularly during periods of significant changes and challenges for the Roman Catholic Church.