Art Durham
4 – 24 June 2018
Art Durham launched in 2018 as a new visual arts festival for Durham City, and a collaborative project created by Durham County Council and Durham University. The festival featured a wide range of visual arts activities appealing to a variety of audiences from families to students and arts professionals. The programme featured The Bailey Gallery art tours, new exhibitions, student exhibitions, artist workshops and an art market.
In Art Durham 2018, we:
Worked with, or exhibited, over 80 artists

Had over 3,000 visitors

Held events in 14 venues

Facilitated 13 artist events

Curated six new exhibitions, three featuring Durham University collections

Worked with 20 student volunteers

Worked with five student curators.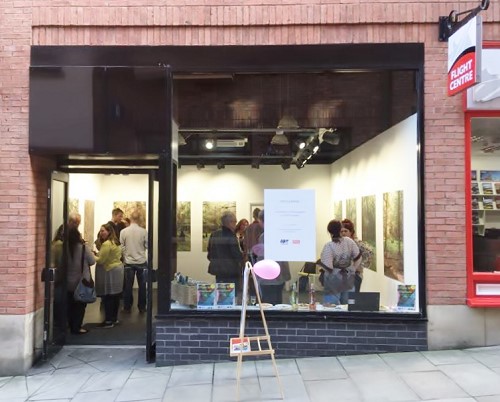 Chris Younger, The Clearing, pop-up exhibition.