Prehistoric
The Prehistoric collection covers a span of 250,000 years and contains over 1,000 objects, from tools used by our earliest Palaeolithic ancestors to everyday objects used by local communities in the Iron Age. It highlights the often quite sophisticated and advanced lifestyle of the deep past.
Most of our Palaeolithic objects are flints on loan from the Wellcome Trust. The oldest hand axes date to 250,000 BC, representing the technological advances of the first modern humans in Europe and Southern Britain. The North East lay under a vast ice sheet until the end of the last Ice Age, about 10,000 years ago, and it is only when that cleared and people migrated into the area, that we begin to get local archaeological material.
Some of our earliest Mesolithic objects are tiny flint blades, or 'microliths', made by hunters who lived in the Durham Dales in about 7000 BC. The Mesolithic and Neolithic collection includes stone arrowheads and axes, as well as rare cup and ring marked stones produced by the region's first farmers between 2300 and 1500 BC.
Our Bronze Age collection includes stone and metal tools and weapons, as well as examples of pottery vessels and jet jewellery. Highlights of the Bronze Age collection are the two hoards from Gilmonby, County Durham, which represent some of the most significant late Bronze Age finds in northern England. The collection also includes the Houghall sword and a complete cist burial from Brandon.
Local Iron Age remains are scarce, with our collection consisting of material recovered during the 1980s excavations of West House, Coxhoe and finds from Bishop Middleham Cave. These finds included human remains, animal bones, jewellery fragments, a loom weight, and fragments of quern stones.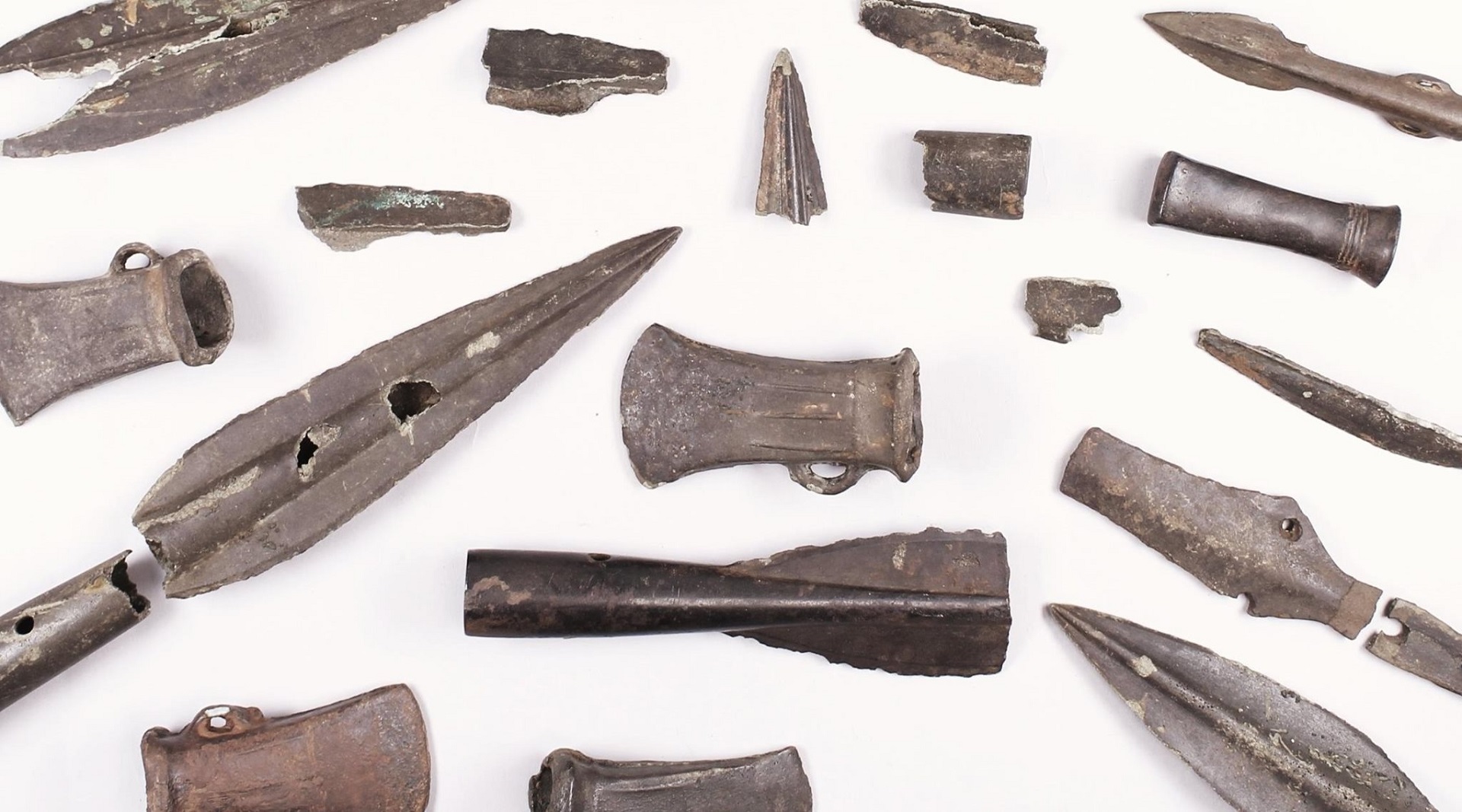 A coloured photograph showing several broken and complete bronze age swords and axes.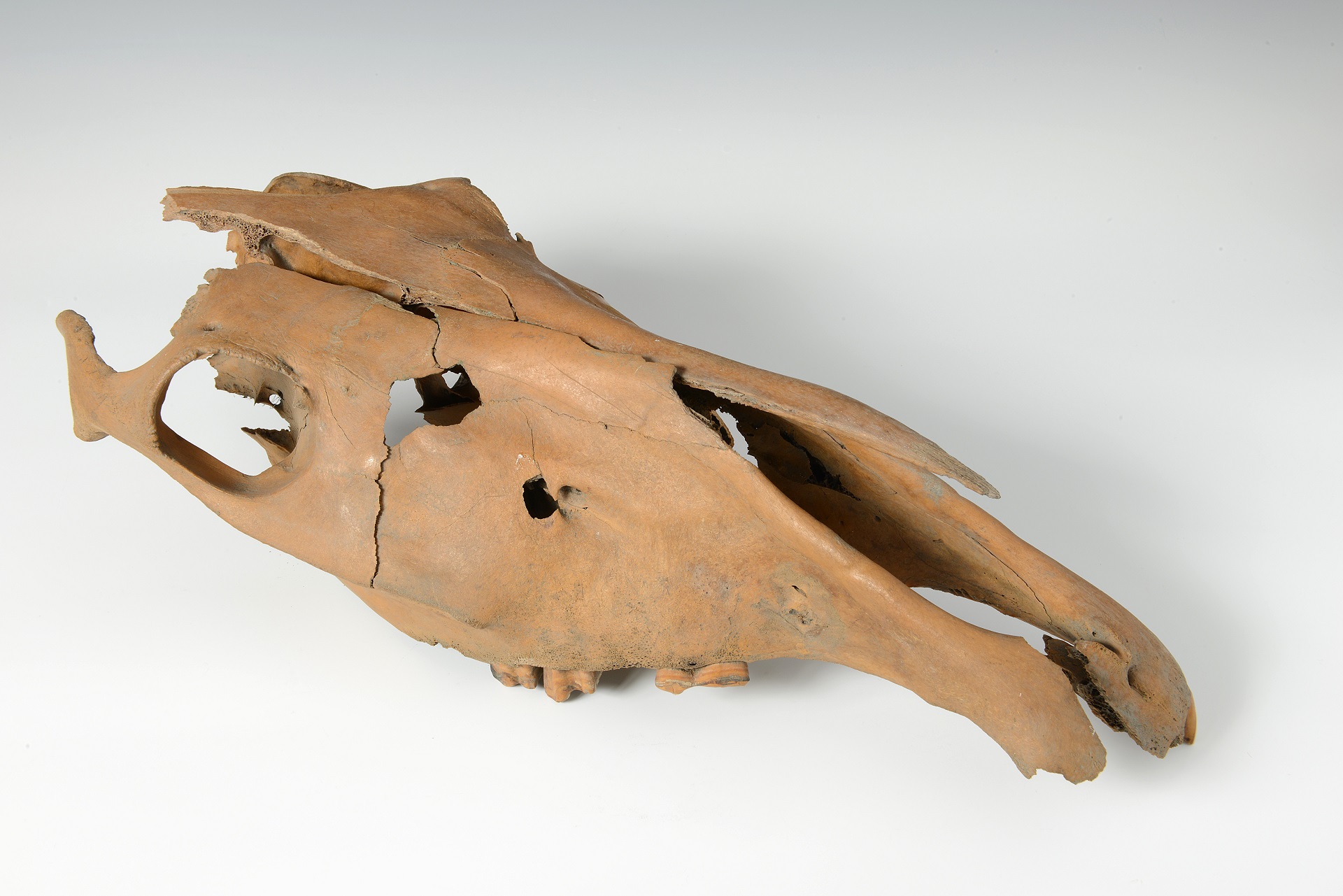 A coloured photograph showing the skull of a pony. The skull appears to show injuries possibly caused by a weapon.