History of the Museum
The first Durham University Museum was opened in the Old Fulling Mill on the banks of the River Wear in 1833, the year after the University was founded. It was only the second university museum in England to open to the public. The museum displayed a typical Victorian collection of natural history specimens, archaeology, curios and antiquities.
By 1878, the University had decided that a riverside location prone to flooding was an unsuitable place for a museum, and the university museum was moved to Bishop Cosin's Almshouses on Palace Green. By 1917, the University had decided to close the museum all together, dispersing some of the collection amongst departments, with the remainder going into storage.
In 1931, Eric Birley was appointed as the University's first lecturer in archaeology and the archaeological collections assumed a new importance. Birley added material from his excavations on Hadrian's Wall to the teaching collections used by the department. The collections began to grow once more as the archaeology department grew and developed. In 1975, the Old Fulling Mill once again became a museum, this time focused purely on archaeology, and in 1986 Dame Margot Fontaine opened new displays.
The problems of a riverside location however remained, and in 2014 the Museum of Archaeology displays moved to Palace Green Library, at the heart of the World Heritage Site. This created an opportunity not only for better teaching resources, but also a new, larger archaeology gallery, providing better facilities and improved access for visitors. In 2021, the research collections of the Museum of Archaeology moved to an offsite store to allow for improved access and more effective management.
Since 2014, the free-to-access Museum of Archaeology gallery within the Palace Green complex, has welcomed nearly 30,000 visitors a year, highlighting archaeological treasures that are still being unearthed in Durham today.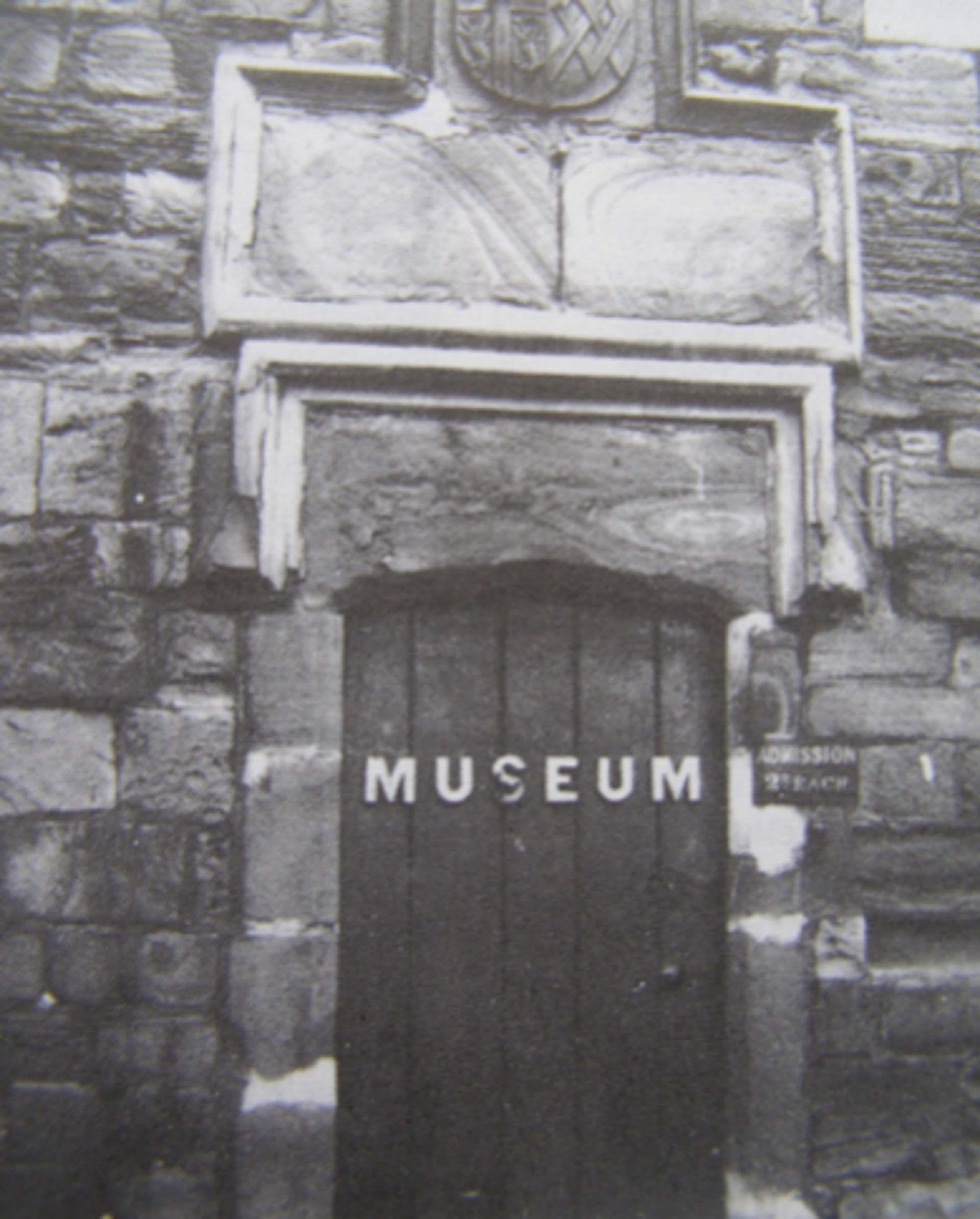 Photograph from the early 20th century of the Museum in Bishop Cosin's Almshouses on Palace Green.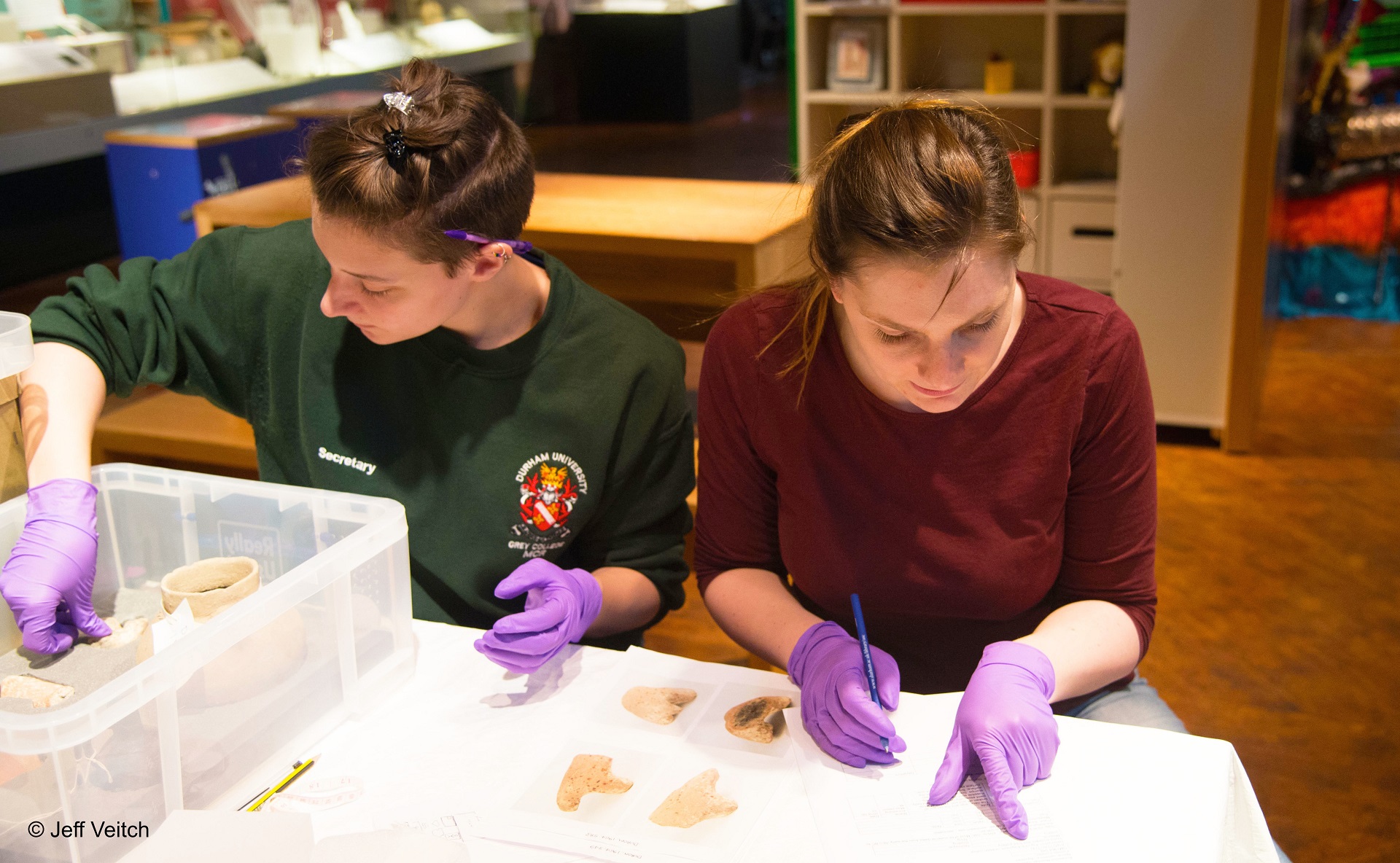 The Museum of Archaeology gallery is used for teaching, here two students are preparing objects to go on display in their exhibition.