Staff Profile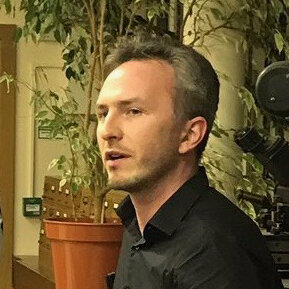 Dr Joseph D. Martin
Contact Dr Joseph D. Martin (email at joseph.d.martin@durham.ac.uk)
I am a historian of modern science and technology, focusing on the physical sciences in Cold War America. I earned a PhD from the Program in the History of Science, Technology, and Medicine at the University of Minnesota in 2013. Before joining Durham, I spent time at Colby College, Michigan State University, the Consortium for History of Science, Technology, and Medicine, and the University of Cambridge.
My interests lie in the sciences of stuff—that is, solid state physics, condensed matter physics, and materials science—and the ways in which physicists' philosophical and ideological commitments shaped the institutional structure of these fields. My 2018 book, Solid State Insurrection, traces the growth of American solid state physics, showing how it remade the scope and mission of American physics and the identity of American physicists in ways that helped physics maintain its outsized role on Cold War American society. My current long-term project investigates the role of industrial patronage in post–World War II university research. It complements and contrasts existing accounts of the military-industrial-academic complex at institutions such as MIT, Stanford, and Caltech by examining institutions where industry and academia partnered to order to check government influence over basic research, especially in nuclear science. Examining the conviction that industry support offered an avenue to academic freedom—which might seem strange from a twenty-first century standpoint—offers a fresh perspective on the attitudes that shaped early Cold War science.
In addition, I maintain an interest in philosophical questions about contingency in the history of science and how they can inform the methodology of history and philosophy of science. This work is the basis of an ongoing collaboration with philosopher of science Agnes Bolinska addressing the use of historical case studies in the philosophy of science.
I welcome inquiries from potential postgraduate students interested in studying any aspect of modern science and technology, particularly the physical sciences, scientific institutions and patronage, or Cold War science and technology.
Selected Publications
Authored book
Book review
Chapter in book
Martin, Joseph D. (2019). Cultural Scaffolding and Technological Change. In Beyond the Meme: Development and Structure in Cultural Evolution. Love, Alan C. & Wimsatt, William C. University of Minnesota Press. 20: 425-444.
Martin, Joseph D. (2018). Seitz, Frederick. In American National Biography. Ware, Susan Oxford University Press.
Martin, Joseph D. (2015). Nuclear, High Energy, and Solid State Physics. In A Companion to the History of American Science. Montgomery, Georgina M. & Largent, Mark A. John Wiley. 186-198.
Edited book
Martin, Joseph D. & Mody, Cyrus C. C. M. (2019). Between Making and Knowing: Tools in the History of Materials Research. WSPC Encyclopedia of the Development and History of Materials Science. World Scientific.
Edited Journal
Journal Article
Newspaper/Magazine Article
Media Contacts
Available for media contact about:
History & Archaeology: History of Modern Science and Technology