Information for Academic Staff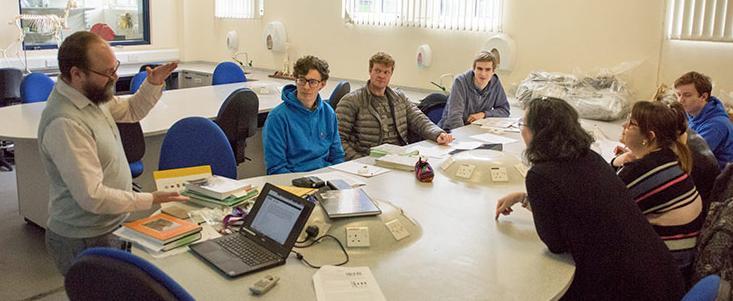 We work closely with our academic colleagues to support your teaching and research. Here are some of the ways we can work together.
Support for your teaching
Reading lists
Manage, create and update your reading list using Talis Aspire to:
Include a wide range of resources – books, journal articles, websites, newspaper articles and videos.

Provide direct links to electronic material.

Arrange your resource list in the most suitable format for your module.

Identify new reading list items for purchase, or request additional copies.

Identify items we may need to digitise.
Our team of Faculty Librarians can work with you to identify alternative material so that all Essential reading is available electronically.
A guide to Talis Aspire is available to help you get started.
Explore our collections
Our team of Faculty Librarians can help you:
Explore and use the huge range of resources in our collections

Recommend relevant sources to support your teaching and research

Provide training and support on using our collections
Our Museums and Archives and Special Collections specialists can help you explore our outstanding special collections and integrate them into your teaching.
Develop our collections
Tell us about any books (other than reading list items) you'd like to add to our collections by making a request. Your students can use this to recommend items too, so please encourage them to use it.
Requests for items on reading lists should be added to Talis Aspire.
Workshops, tutorials and guides
We offer a range of research skills training to help you and your students get the most from our resources.
Contact your Faculty Librarian to arrange a research skills training session.
Don't forget to encourage your students to:
Develop their skills

with our range of online tutorials, videos and webinars.

Check the subject guides for advice on specific subject resources and information.

Make a one-to-one appointment with their Faculty Librarian to discuss specific assignments.

Check our Research Skills guide for additional guides and printable reference material.
Help with your research
See our Information for Researchers pages for advice on wider research issues, including:
Open Research: Guidance and support for making your research and research data open access
Evaluating Research Visibility: Tools and guides to help you measure the reach, attention and impact your research publications are making, and how to use and present some of these indicators responsibly.
Sharing your research: Support around identifying where to publish, raising the visibility of your research output, and including appropriate authorship and other acknowledgements.