Free-space Optical Communication inter-satellite links
CfAI researchers are helping transform satellite communications in a project that aims to launch the UK's first university-led space mission.
The Centre for Advanced Instrumentation (CfAI) develops state-of-the-art space instruments that have been used in high profile equipment such as the James Webb Telescope.
Since 2021, a Centre for Advanced Instrumentation (CfAI) team has been working with a group led by Northumbria University to develop a new laser-based system of satellite communications.This technology is housed in a square-shaped miniature satellite known as a CubeSat and the plan is to launch it into space for a test mission in 2025.
Satellites currently use radio frequencies to transmit data, but this has limited capacity and is vulnerable to disruption.
Lasers, however, can transmit 1,000 times more data per second than radio frequency and can do it much more securely.
Because the device worked on by the Durham team uses innovative laser technology, it could potentially become the predominant communications mechanism for satellites in future.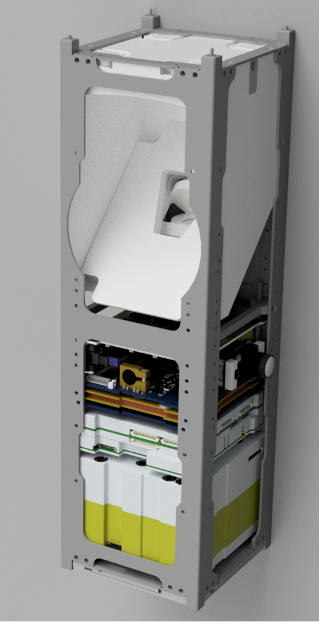 Prototype optical communications CubeSat featuring custom Durham designed freeform optics.