Membership of Council 2023/24

Joe Docherty, Lay Member and Chair of Council
Joe Docherty joined Durham University as Chair of Council in October 2018. Joe previously served as a lay member of Council between 2007 and 2016.
Joe began his career in Barclays PLC, and was a Director in their Structured Finance team within the UK Corporate Banking Division. His other roles included heading Tees Valley Regeneration, Deputy Chief Executive at Home Group and Chief Executive Officer of NCG (previously Newcastle College Group). He has held a number of non-executive positions and is an alumni of the University of Strathclyde and Harvard Business School.

Jonathan

Bewes, Lay Member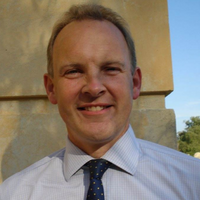 Jonathan joined Council as a lay member in November 2018.
After graduating from Durham University in 1987, Jonathan qualified as a Chartered Accountant with KPMG. He then spent 25 years as an Investment Banker, advising the Boards of large, predominantly UK companies on a wide range of financial and strategic issues.
He now serves as Vice-Chairman, Corporate and Institutional Banking at Standard Chartered Bank.

Kay Boycott, Lay Member
Kay joined Council as a lay member in November 2018.
Graduating from Durham University in Economics and History, Kay started her career in marketing and customer roles for Nestlé Rowntree and Johnson & Johnson. This was followed by a decade in strategy consultancy for global commercial organisations and the UK government.
Kay moved to the charity sector in 2009. Firstly, as Director of Campaigns, Policy and Communications for Shelter and then Chief Executive of Asthma UK. Latterly she led the organisation through merger with the British Lung Foundation, becoming the organisation's first Chief Executive.
In 2020 she moved to a career as an independent advisor and non-executive director, primarily in the healthcare sector.

Leslie Ferrar, Lay Member and Deputy Chair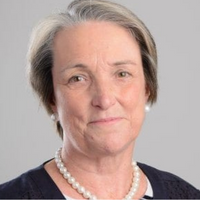 Leslie joined Council as lay member in November 2020.
Leslie studied Chemistry at Durham and joined what is now the accountancy firm KPMG. She qualified in 1979, joined the tax department and became a partner in 1988. In 2005, she became Treasurer to HRH The Prince of Wales and The Duchess of Cornwall.
Leslie acts as an adviser and has worked with several not for profit organisations including Digby Stuart College and Roehampton University, Woldingham School, Breakthrough Breast Cancer and The Queens Commonwealth Trust.

James Grierson, Lay Member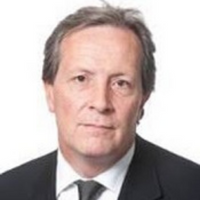 James joined Council as a lay member in February 2017.
James is a Chartered Surveyor. He is a former Equity Partner of Donaldson's, Senior Director of DTZ Plc and former Chairman of the RICS Public Sector Executive. He is a part time advisor to Savills Plc and provides strategic property advice to selected clients.
James is a graduate of Aberdeen and Bradford Universities. He has served on various public sector and charitable boards in a non-executive capacity.

Alison Hastings, Lay Member
Alison joined Council as a lay member in August 2015.
She is a media consultant and Commissioner for the Advertising Standards Authority.
She was a BBC Trustee and Trustee for England and Chair of Editorial Standards Committee during 2006-2014, Vice-Chair of the British Board of Film Classification for 10 years and former editor of the Evening Chronicle (Newcastle) 1996-2002.

Professor Denise
Lievesley, Lay Member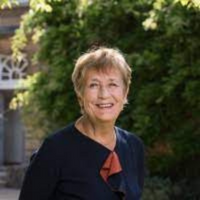 Denise joined Council as lay member in November 2020.
A graduate and Fellow of University College London, she was appointed Commander of the Order of the British Empire (CBE) in June 2014 for services to social science.
Denise is a statistician with previous roles as Principal of Green Templeton College, University of Oxford, Executive Dean of the Faculty of Social Science and Public Policy in King's College London, Chief Executive of the NHS Health and Social Care Information Centre, and Director of Statistics at UNESCO.
She has campaigned for the importance of professional, quality statistical services which set the agenda for official data to be collected unhindered by political interference, and which are free to publish uncomfortable truths.

Cheryl Millington, Lay Member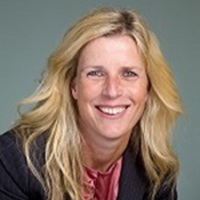 Cheryl joined Council as a lay member in February 2020.
She graduated from Durham with a degree in Physics and has over 25 years' experience leading business transformation and managing large scale, complex business. Previous executive roles include Group Chief Executive at Equiniti Plc, Chief Digital Officer at Travis Perkins, Waitrose and Asda and Managing Director of the Retail Branch Network at HBOS.
She has extensive board experience in the public and private sector.

Nigel Perry MBE, Lay Member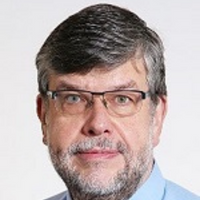 Nigel joined Council as a lay member in August 2018.
He is a Director of the Centre for Process Innovation (CPI) having been its founding CEO from inception in 2003 until March 2020. He previously worked for ICI Plc in engineering, project and business roles and with PwC Consulting working on the European high technology sector.
Nigel was awarded an MBE in June 2016 for services to Engineering.

Robert Senior, Lay Member
Robert joined Council as a lay member in August 2023.
Robert is a communications specialist, particularly in the field of advertising and change management, and is a Founding Partner at Redrice Ventures, previously Worldwide CEO at Saatchi & Saatchi, and Board Member at Selbey Anderson, Castore Sportswear, Eagle Eye Solutions, and Boys & Girls Ireland.
Having studied History Politics at Durham, Robert is passionate about joining Council, having previously been Chair of the Durham Inspired Campaign Board from 2017-2022. Robert is also a qualified ski instructor and keen triathlete, cyclist, and tennis player.

Jairaj (JJ) Thakkar,
Lay member
JJ joined Council as a lay member in August 2023.
JJ is Global Human Resources Director for TE Connectivity, where he is responsible for developing and delivering HR solutions to the Group's workforce. He held various international senior leadership positions at GE, Rolls-Royce plc, Equinor, Merrill Lynch/Bank of America and Aon based in the Americas, Europe and Asia.
He has a deep understanding and experience in all aspects of human capital management and strategic consulting. JJ specializes in working with leadership teams on driving business results through the intersection of strategy, talent, and culture. With a distinct focus on leading large-scale complex change, JJ's areas of expertise include developing top talent, succession planning for critical roles, and helping organisations thrive in dynamic conditions.
Having graduated with a degree in International Affairs from Drake University and a Masters in Management at Boston University, JJ is passionate about the importance of higher education and workforce development. He is an experienced board member and currently serves as a Trustee for Reach South Academy Trust.
JJ is a Fellow of The Royal Society for the encouragement of Arts, Manufactures and Commerce (RSA).

Terry Toney, Lay Member and Senior Independent Governor
Terry joined Council as a lay member in November 2018.
He previously worked for the British Council and held posts on the Executive Board, led operations in Europe and the Far East and headed country operations in Japan and South Korea.
Terry has extensive experience of international education including teaching in Germany, Sweden and Japan. He has worked with UK public sector bodies and government departments and with the European Commission in Brussels.
Terry has a degree in German and Philosophy from King's College, London, a Postgraduate Certificate of Education from the Institute of Education in London and a Masters in Applied Linguistics from Lancaster University.
He previously carried out research into communication strategies and language learning.

Professor Karen O'Brien, Vice-Chancellor and Warden. Ex-officio member of Council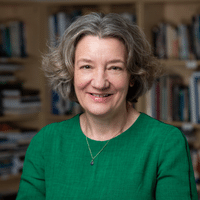 Karen joined Durham University in January 2022 after leading the Humanities Division at the University of Oxford, where she was jointly responsible for the financial oversight, research strategy, and equalities and access priorities of the University.
As Vice-Chancellor, Karen is the principal academic, administrative and accountable officer of the University. She is accountable to Council for the overall strategic direction and performance of the University and, as warden, has overall responsibility for Durham's colleges.
Karen has a strong track record of promoting equity in staffing and social inclusion for students, in developing overseas partnerships and fundraising. She has held a number of national and international leadership roles and has published widely on the literature and intellectual history of the Enlightenment.

Professor Mike Shipman, Deputy Vice-Chancellor and Provost. Ex-officio member of Council
Mike joined Durham in August 2023 from the University of Warwick where he held senior leadership positions including as Vice-President and Pro-Vice-Chancellor (International), Chair of the Faculty of Science, Engineering and Medicine, and Head of Chemistry.
As the Deputy Vice-Chancellor, Mike is responsible for supporting the Vice-Chancellor in delivering the University's Academic Strategy, working to recruit, sustain and develop an academic staff body and environment that is exemplary in all aspects and integrating equality, diversity and inclusion into strategic planning.
Mike is a chemical scientist who has taught and undertaken research in organic chemistry for over 25 years and is a Fellow of the Royal Society of Chemistry and Chartered Chemist (FRSC, CChem).

Philip Plyming, Dean of Durham Cathedral, Ex-officio member of Council
The Very Revd Dr Philip Plyming joined Council in September 2023, on his appointment as Dean of Durham Cathedral.

Dan Lonsdale, President of Durham Students' Union, Ex-officio member of Council
Dan joined Council in August 2023.
He is President of the Durham Students' Union.
Dan is from Durham and came to study Sociology at the University. During his time at Durham University, Dan has been passionate about addressing the cost-of-living crisis, particularly where it relates to student accommodation. Dan is a member of Trevelyan College and has been the Educational Outreach Officer for the 93% Club Durham and was elected President of the Durham Working Class Students Association.

Rebecca Askew, Appointed Member of University Staff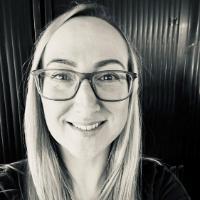 Rebecca joined Council as a staff member in February 2020.
She is Director of the University Procurement Service.
Rebecca is a qualified coach and is part of an internal framework of coaches used to coach and mentor staff across the University assisting individuals to reach their full potential. She also engages with the student body as a mentor to students at St Mary's College where she is also a member of the Senior Common Room.
Rebecca is currently reading for a Masters in Strategic Leadership. Her current research topic is focusing on how Emotional Intelligence (EI) and behaviours effect leadership styles and whether there is any correlation between high levels of EI in leaders and team productivity.

Professor Colin Macpherson, Appointed Member of University Staff
Colin joined Council as a staff member in August 2017.
Colin is a Professor in the University's Department of Earth Sciences. He obtained a BSc in Geology from the University of Edinburgh and a PhD in Geology from Royal Holloway University of London.
Colin's research focus is the origin and development of magmatism, using the chemical compositions of igneous rocks to examine where magma is generated, how it changes as it is transported, and how it interacts with the crust. He has worked extensively on subduction zones around the world and has particular regional expertise in SE Asia and the west Pacific. He has also innovated in the use of spatial recognition approaches to constrain the distribution of volcanoes and so understand the forces that allow magma to reach the surface.

Professor

Amir

Michael, Appointed Member of University Staff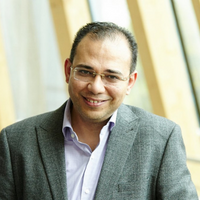 Amir joined Council as a staff member in November 2018.
Amir is a Professor of Accounting (Teaching) and Head of Accounting Department at Durham University Business School.
Amir holds a PhD from Durham University, an MBA from the Arab Academy for Science & Technology, Egypt and a B.Com in Accounting & Finance from Alexandria University, Egypt.
His research and teaching interests are around the areas of audit data analytics, accounting education and accounting information systems and reporting.

Dr Liadi

Mudashiru,

Appointed Member of University Staff
Liadi was appointed as staff member of Council in December 2020.
Liadi is a Senior Regional Manager with operational and strategic responsibility for Middle East and Africa at the University. His expertise is in international higher education (HE) and a strong advocate for the internationalisation of HE, accessibility, diversity, widening participation and equal opportunity. Liadi has extensive knowledge of International HE policy and a comprehensive understanding of the broader policy context within which Universities operate. He is a Global Goodwill Ambassador (GGA) for Humanitarian.
Prior to joining Durham University, Liadi spent 13 years at Newcastle University where he received his Master's, PhD and Executive MBA degrees and worked in various roles.

Professor Ari

Sadanandom, Appointed Member of Staff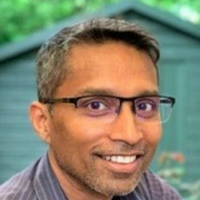 Ari was appointed as staff member of Council in August 2021.
He is a Professor in the Department of Biosciences and director of the Durham Centre for Crop Improvement Technology, a multi-disciplinary research centre that works with Agritech industry to develop technology that is effective in field conditions.
As the academic chair of the N8 AgriFood programme in Durham, he oversees research projects into resilience and sustainability of food production. Ari is a member on several UKRI and international grant awarding panels. Ari is also a co-founding member of Plant Proteostasis community and the UK rice research network.
Ari has pioneered the area of protein SUMO modification in plants. The current focus of his research group is to understand how protein modifications influence plant responses to invading pathogens.


Professor Corinne Saunders, Appointed Member of University Staff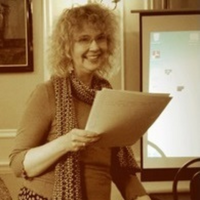 Corinne joined Council as a staff member in August 2019.
She is Professor of Medieval Literature in the Department of English Studies and Co-Director of Durham's Institute for Medical Humanities. She was formerly Director of Durham's Centre for Medieval and Renaissance Studies and has held many leadership roles within the English Department.
Corinne obtained a BA and MA from the University of Toronto and D.Phil. from Oxford University.
Corinne specialises in later medieval literature and history of ideas and has particular interests in the connections between mind, body and emotions. Her work in the medical humanities and in medieval studies have given her many connections outside the academic community, including with health, arts and heritage organisations.

Professor Jun
Jie
Wu, Appointed member of
University
Staff
Jun Jie joined Council as a staff member in August 2022.
She is a Chair in Engineering Science and Deputy Executive Dean (Postgraduate).
Her background and current research is multidisciplinary. She received a DPhil (Biomaterials), a Master in Computer Science (Parallel Computing) and a PhD in Engineering Science from University of Oxford.
Her main research interest is in structure, function, process and modelling of natural, synthetic and biomimetic materials for biomedical and environmental applications. She firmly believes in promoting a research-led interdisciplinary learning environment and is keen in designing education programmes that integrate education, research and enterprise.

Dr Amanda Wilcox, University Secretary, Officer of the Council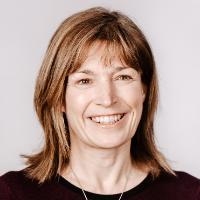 Amanda is an attendee at Council in her role as University Secretary.
Amanda provides advice to Council members to support their role as trustees of the University.
Amanda joind Durham from York St John University in October 2022 where she was Pro-Vice-Chancellor (Governance and Student Life). She has also held senior roles at the Office for Students, the Higher Education Funding Council, the University of Hull and the Quality Assurance Agency.
She has extensive experience in higher education and is an authoritative and authentic leader. She has successfully led professional service operations and change programmes, both at an institutional and service level.

Stephen Willis, Chief Financial Officer,
Officer of the Council
Stephen Willis is an attendee at Council in his role as Chief Financial Officer.
Stephen joined Durham in April 2019 from the University of Hull, where he served as Chief Financial Officer. He was previously Director of Finance and Resources at Leeds Beckett University and the Head of Group Financial Planning at the University of Leeds. He has also worked in the printing and computer software industries.
As Chief Financial Officer, Stephen has responsibility for the financial strategy of the University. He provides direction and oversight, and drives financial and operating performance to ensure the financial sustainability of the University.
Stephen has been a member of the Chartered Institute of Management Accountants (CIMA) since 1996, having qualified whilst working for the University of Leeds.