School of Government and International Affairs
'Our graduates confidently face the future. They are globally engaged, analytically acute, culturally literate and grounded in a place, Durham, that won't ever leave them, no matter where in the world they go – and they go everywhere.'
Dr Gidon Cohen, Head of Department
World Subject Rankings Success
We offer an education that goes beyond the job market, our education is about being better human beings and good citizens. Active citizenship requires awareness, participation plus the ability to understand and assess public debates.
We pride ourselves on turning students into independent researchers who take responsibility for their own learning. With 71% of the Department's research either Internationally Excellent or World Leading (REF 2014) we combine a long tradition of expertise with a depth of specialism that is truly unique.
Action for Impact
Make your impact - online training opportunity to develop the personal, societal and commercial impact of your research
Places are available to join spring's cohort of Action for Impact, an exciting training opportunity for academics at Northern Accelerator universities, enabling them to develop the personal, societal and commercial impact of their research. If you want to make a positive change in society by actively applying your research skills and knowledge, find out more and apply by 5 February 2021.
Both the format and the content of the course have been adapted to run online, with much of the learning accessible to download in your own time. Participants will then join live discussion groups once a week over a three-week period, led by world-class facilitators and experts in researcher development.
You'll develop an innovative mind-set and enterprising approach, within a multidisciplinary cohort. This established programme, delivered by Newcastle University, is available to researchers at Durham, Newcastle, Northumbria and Sunderland universities, across all disciplines.
Action for Impact is primarily aimed at early career researchers, however it is open to any academic with an interest in developing the skills to realise impact from their research. Find out more and apply by 5 February here.
(19 Jan 2021)
---
Subscribe to this news
Wednesday 27 January 2021
ZOOM, Various
Centre for Political Thought seminar 2021

All seminars will take place from 4:00 to 6:00. For access to the pre-circulated papers and the zoom link contact maria.dimova-cookson@durham.ac.uk

27 January

Cillian McBride, Queen's University Belfast

'Populism and Recognition'

10 February

Andrew Vincent, University of Sheffield

'Neo-Kantianism, Imagination and Politics: Kant and Cassirer'

24 February

Andrew Walton, Newcastle University

'Distributive Justice in Cash or Kind? A Framework for Housing Policy'

17 March

Jessica Begon, SGIA

'The Justice Account of Disability in Practice: Providing Control and Avoiding Paternalism'.

28 April

Robert Schuett, Centre for Political Thought

'Hans Kelsen's (Progressive) Political Realism'

19 May

Avital Simhony, Arizona State University

'Beyond Negative and Positive Freedom: Constant's Conception of Modern Liberty'

16 June

Miriam Ronzoni, Manchester University

TBA
Contact maria.dimova-cookson@durham.ac.uk for more information about this event.
2:00pm to 4:50pm
Expand your learning by finding books, journal articles and papers related to your topic, other than the ones specifically referenced on your reading list. This is a good way to broaden your understanding of a subject, and good preparation for an independent research project such as a dissertation. The webinar will be hosted by Faculty Librarian Ben Taylorson.
The webinar will take place on 27thJanuary at 2pm, and will be repeated on the 29thJanuary at 10am. You can book your place for either of these sessions via the Training Course Booking System"
Wednesday 10 February 2021
4:00pm, ZOOM, Dr. Carlo Gallo
Join Dr.Carlo Gallo for a 90-minute session on careers in political risk analysis.
Over about 45-60 minutes, Dr Carlo Gallo will define 'political risk analysis' and explain why businesses need it. His talk will also:
Identify the main players supplying this type of analysis, and explain how they go about producing it
Discuss how dominant consulting approaches relate to the academic study of relevant social phenomena
Discuss other types of 'business intelligence,' such as due diligence research
Highlight the skills and educational experiences that employers tend to look for when seeking to hire political risk analysts
After the talk, there will be at least 30 minutes for questions from the audience.
Dr. Gallo has 15 years of experience helping businesses in virtually any industry understand political, integrity and security risks around the world. In 2013 he founded his company Enquirisk, originally in London - now in California. Late in 2020, he has also founded Enquirintel Inc., to provide clients with more narrowly focused due diligence research. From late 2005 till spring 2012, Dr Gallo was the lead Russia analyst at international specialist consultancy Control Risks. Previously, he had obtained a highly commended PhD in Russian politics from the London School of Economics (LSE). He has held lecturing and research positions at leading UK universities and is a ACAMS Certified Anti-Money Laundering Specialist.
Contact sgia.office@durham.ac.uk for more information about this event.
Wednesday 17 February 2021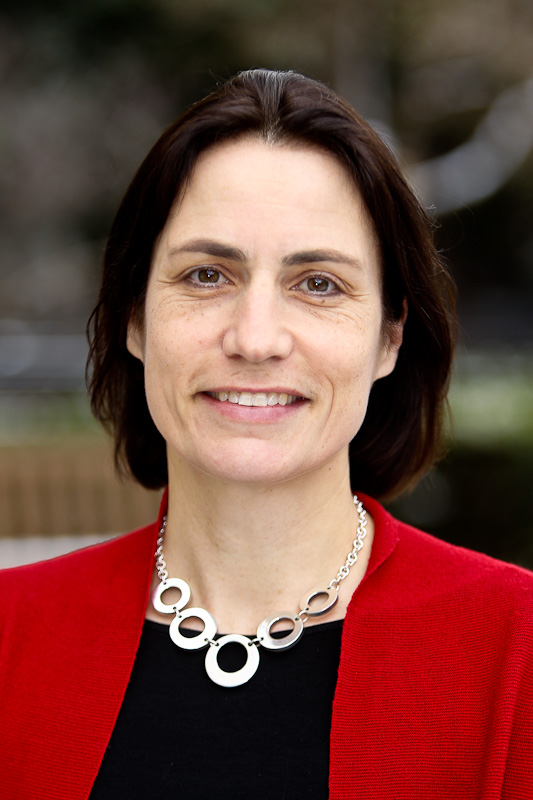 4:00pm, ZOOM, Fiona Hill
A conversation with Fiona Hill
Wednesday, 17 February 2021 @ 5pm
Fiona Hill is a senior fellow in the Center on the United States and Europe in the Foreign Policy program at Brookings. She recently served as deputy assistant to the president and senior director for European and Russian affairs on the National Security Council from 2017 to 2019. From 2006 to 2009, she served as national intelligence officer for Russia and Eurasia at The National Intelligence Council. She is co-author of "Mr. Putin: Operative in the Kremlin" (Brookings Institution Press, 2015).
Hill holds a master's in Soviet studies and a doctorate in history from Harvard University where she was a Frank Knox Fellow. See full bio here.
Contact olga.demetriou@durham.ac.uk for more information about this event.