Grey College
Grey College has vast experience of hosting a wide variety of residential conferences, banquets and day events, and is the perfect venue to ensure that your event is a unique and memorable experience.
The College facilities include the purpose-built Holgate House, a combined residential and conference centre. There are also additional meeting rooms and standard bedrooms available. Set in its own landscaped grounds, Grey also offers magnificent views of the spectacular World Heritage Cathedral, in particular the view from the elegant, panelled dining hall is breathtaking.
Contact Us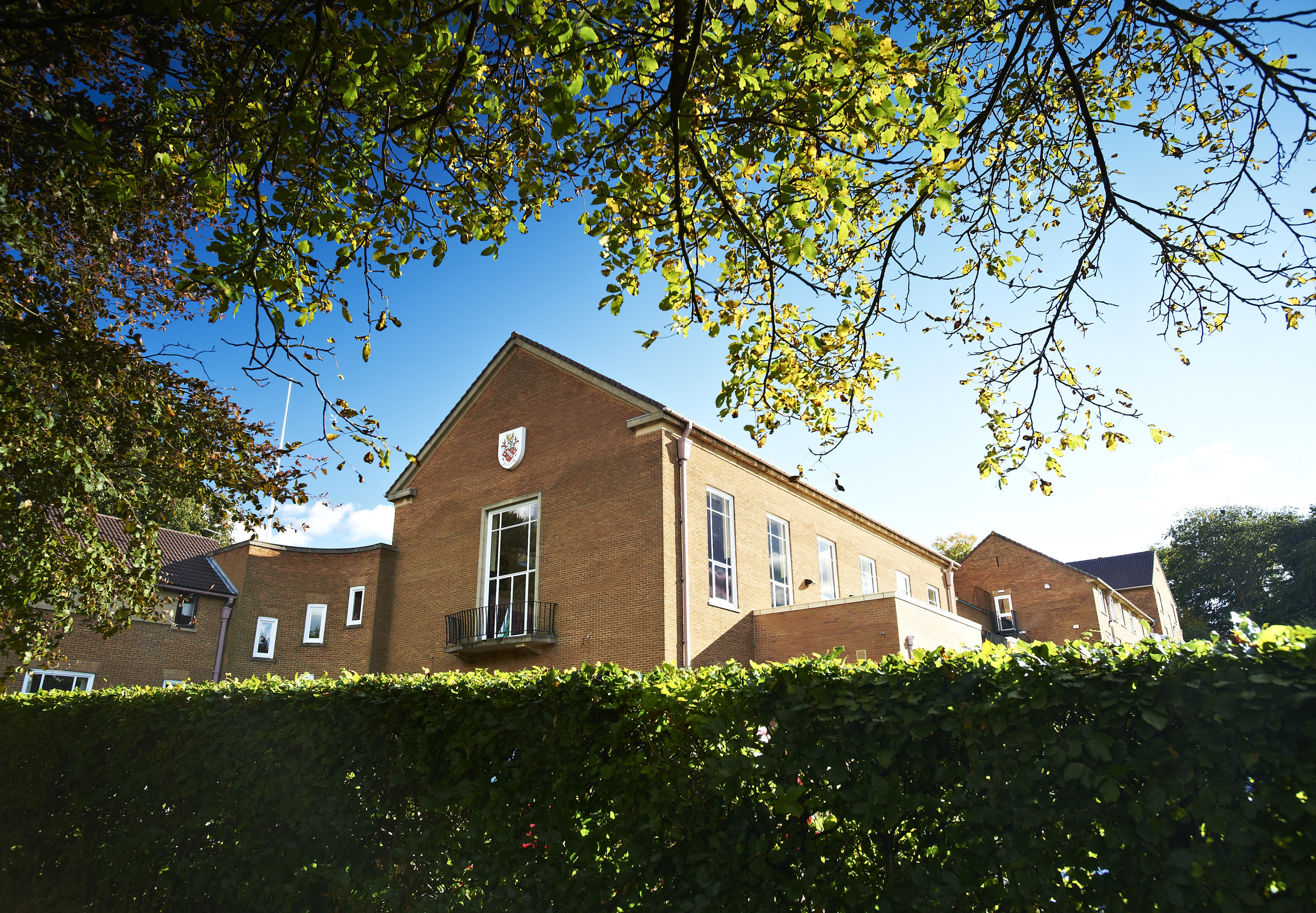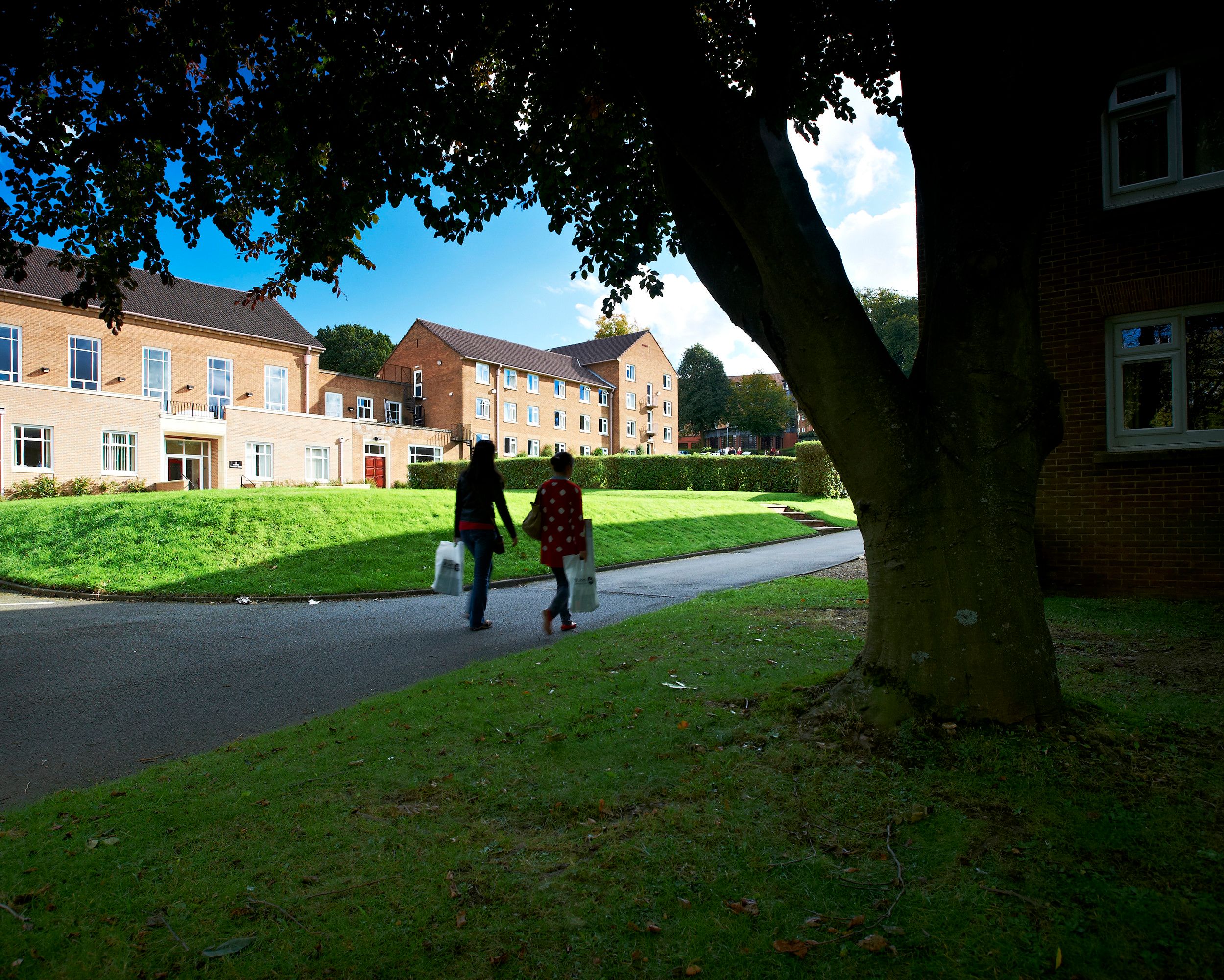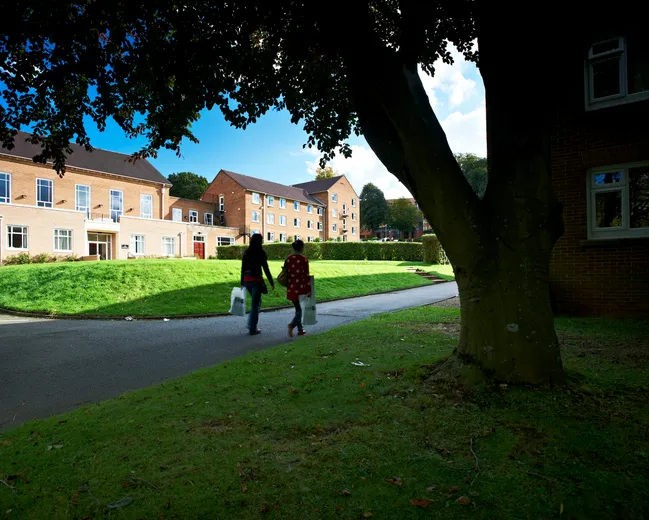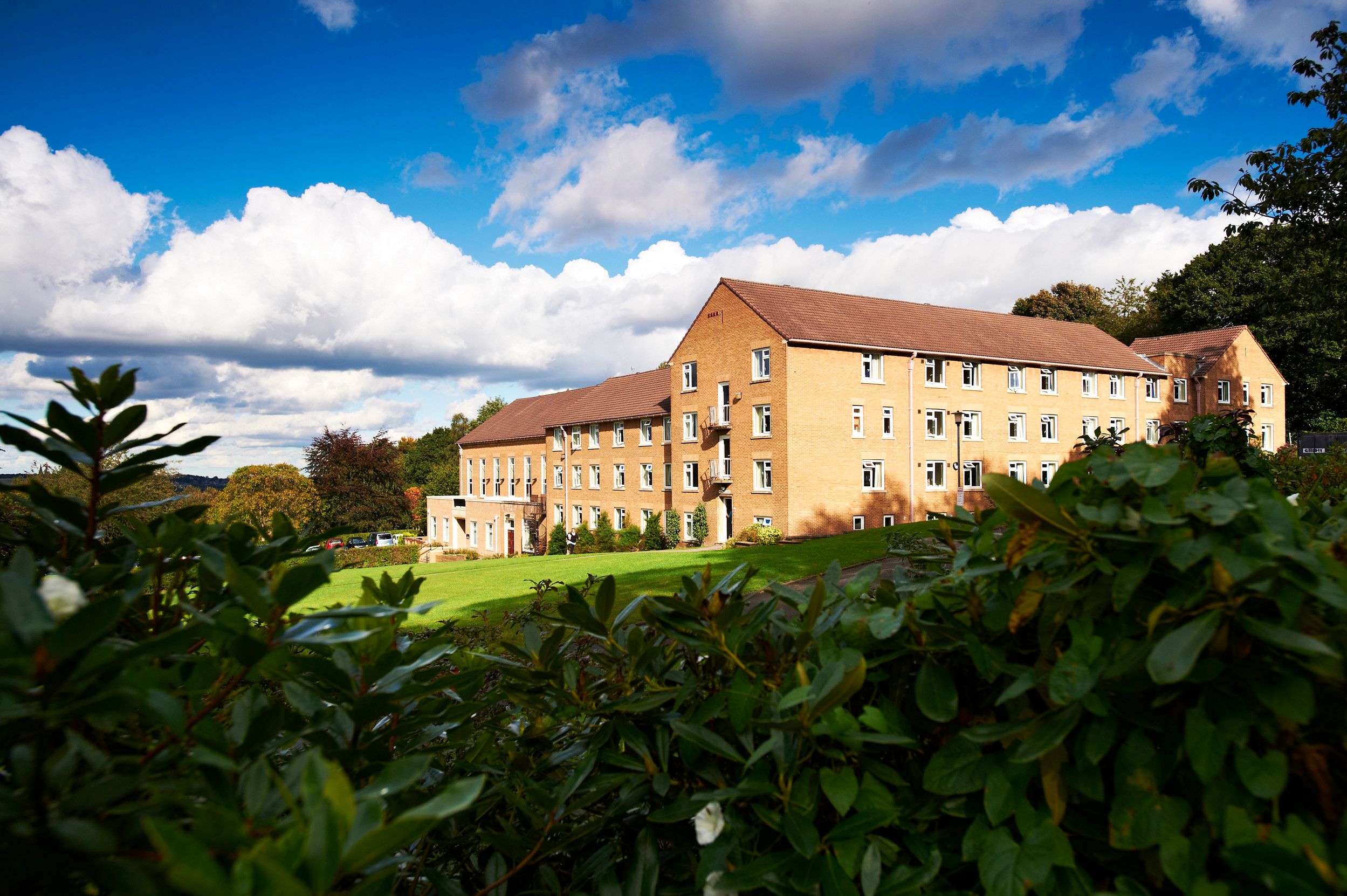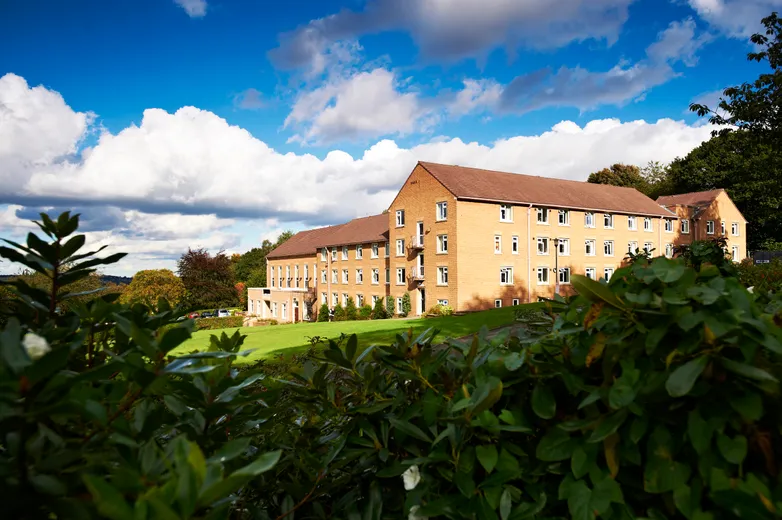 About the College
Grey College was founded in 1959 with 39 undergraduates and 8 postgraduates. The new Master, Sidney Holgate, and his wife, Belle, sought to create a family atmosphere and Grey has continued as an inclusive community ever since.
Before Grey first opened there was serious fire, but, after repairs, the students arrived and the College took a phoenix rising from the ashes as its mascot. Grey has since expanded in numbers but the student body is still focused on meeting new challenges, such as the recent formation of Grey In the Community, which aids the old, young and disabled in County Durham.
Grey is situated above Lower Mountjoy close to the University's Science and Law faculties and the botanical gardens, with only a 15 minute walk to the town centre and Arts Departments. The College has a large open lawn and a wonderful view of the Cathedral.

Banqueting & Private Dining
Throughout the academic term Grey College serves its students formal meals; students arrive in suits, cocktail dresses and gowns to be served three course dinners to mark special occasions. Grey draws on this wealth of experience to provide two fine dining experiences for you.
With up to 250 people (vacation only) you can eat in Grey's Dining Hall, surrounded by portraits of the former College Masters and notable people from our history. This Hall has served as the heart of the college for over 50 years and provides an elegant and spacious location.
For smaller gatherings, the Pennington Room can host up to 22 people, and is available throughout the year. This room is the meeting place of the student body executive, as well as art dinners and our staff will provide high quality food and drink in its sophisticated setting.
Resources
College Banqueting Menu 2023-24

Accommodation
Holgate House
The 97 en suite bedrooms (including 4 twins) in Holgate House are available during Easter and Summer vacations.
Oswald
Oswald is the largest accommodation building within the College. It has 111 standard bedrooms (with bathrooms shared between 4 to 6 rooms, and includes 13 twin rooms) which are available in Easter and Summer vacations. The rooms are segregated into separate areas, making it perfect to house groups of school age children.
Hollingside
Hollingside has 67 standard bedrooms (with bathrooms shared between 4 to 6 rooms) and is available in Summer vacations.
Group bookings are welcome and catering can be arranged within the College's Dining Hall or private dinners for up to 22 in the Pennington Room. The College also has a fully stocked bar.
All bedrooms have wi-fi access.
Social Space can be offered in either the Junior Common Room or Fountains Hall.

Residential Conferences
During University vacations Grey can accommodate residential conferences up to 80 delegates entirely within the College, situated a short 15 minute walk from the City Centre.
The College's main meeting room is in Holgate House which can hold up to 80 delegates in a theatre style. There are also 97 en suite bedrooms (including 4 twin rooms) and two small break out rooms within this purpose built Conference Centre. In addition to this there are another 2 meeting rooms and plenty of standard bedrooms (with shared bathrooms) available elsewhere in the College.
Should your conference require resources and facilities in addition to those at Grey College, then other University Venues that can be utilised. Collingwood College, which is only two minutes' walk from Grey College, has over 200 en suite bedrooms allowing nearly 300 delegates to stay in en suite accommodation between the two Colleges. Other facilities nearby include lecture rooms for up to 500, additional bedrooms or even a Gala Dinner at Durham Castle, all situated within a short walk of the College.
| Meeting Room | Theatre Style | Cabaret | Classroom | Boardroom | U-Shaped |
| --- | --- | --- | --- | --- | --- |
| Holgate Main Conference Room | 80 | | 53 | 30 | 24 |
| Holgate Seminar Room 1 | 10 | | | 6 | |
| Pennington Room | | | | 22 | |
| Old Library | | | | | 22 |

Meetings
Grey College has meeting rooms suitable for a variety of sizes of events.
Holgate Conference Centre
The purpose-built Holgate Conference Centre consist of a main room that accommodate 80 in a theatre style and two small breakout rooms that can each hold up to 10 in a theatre style. The conference centre is available during University vacations.
Pennington Room
The Pennington Room can hold up 22 in a boardroom layout, and has an impressive full length window down one side of the room. This room is available throughout the year.
Old Library
The Old Library can seat up to 22 in a U-shape layout. The room is generally used by the University for training events.

Guest Information
Travel Information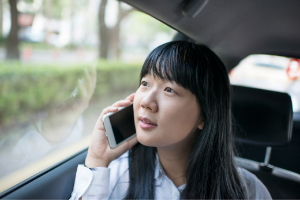 By taxi
Grey College is a 5 minute taxi ride (about £5) from Durham Station. All the taxi drivers know the College, so you won't need to give them directions.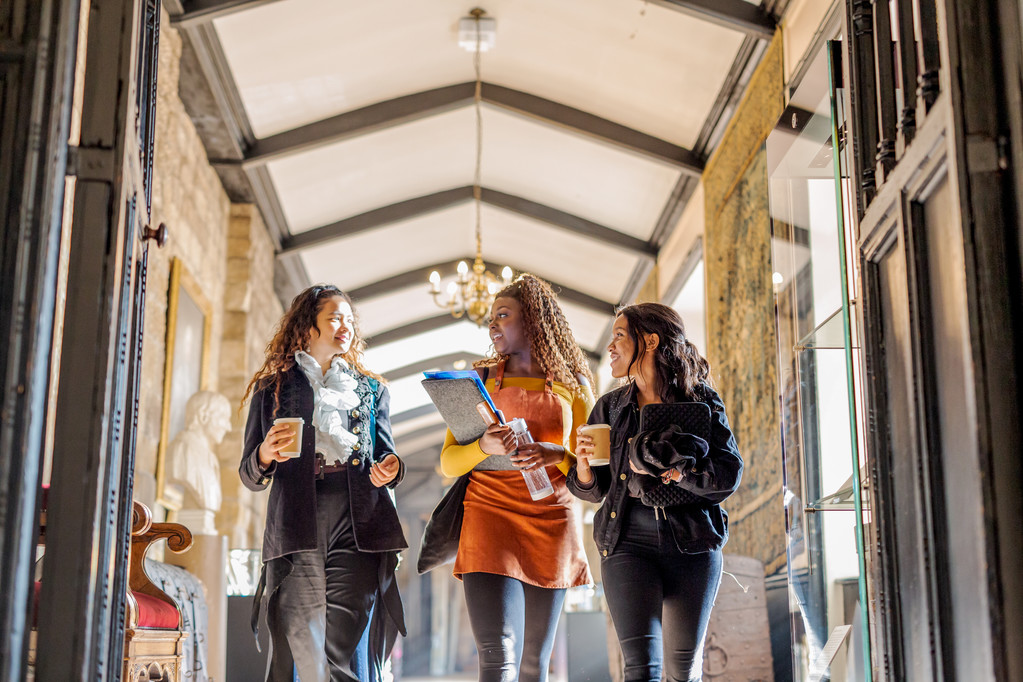 By foot
If you're carrying light luggage, the walk from the station through town is picturesque and will take about 30 minutes, there is a tourist map on the platform. The College is situated just to the south Durham City centre.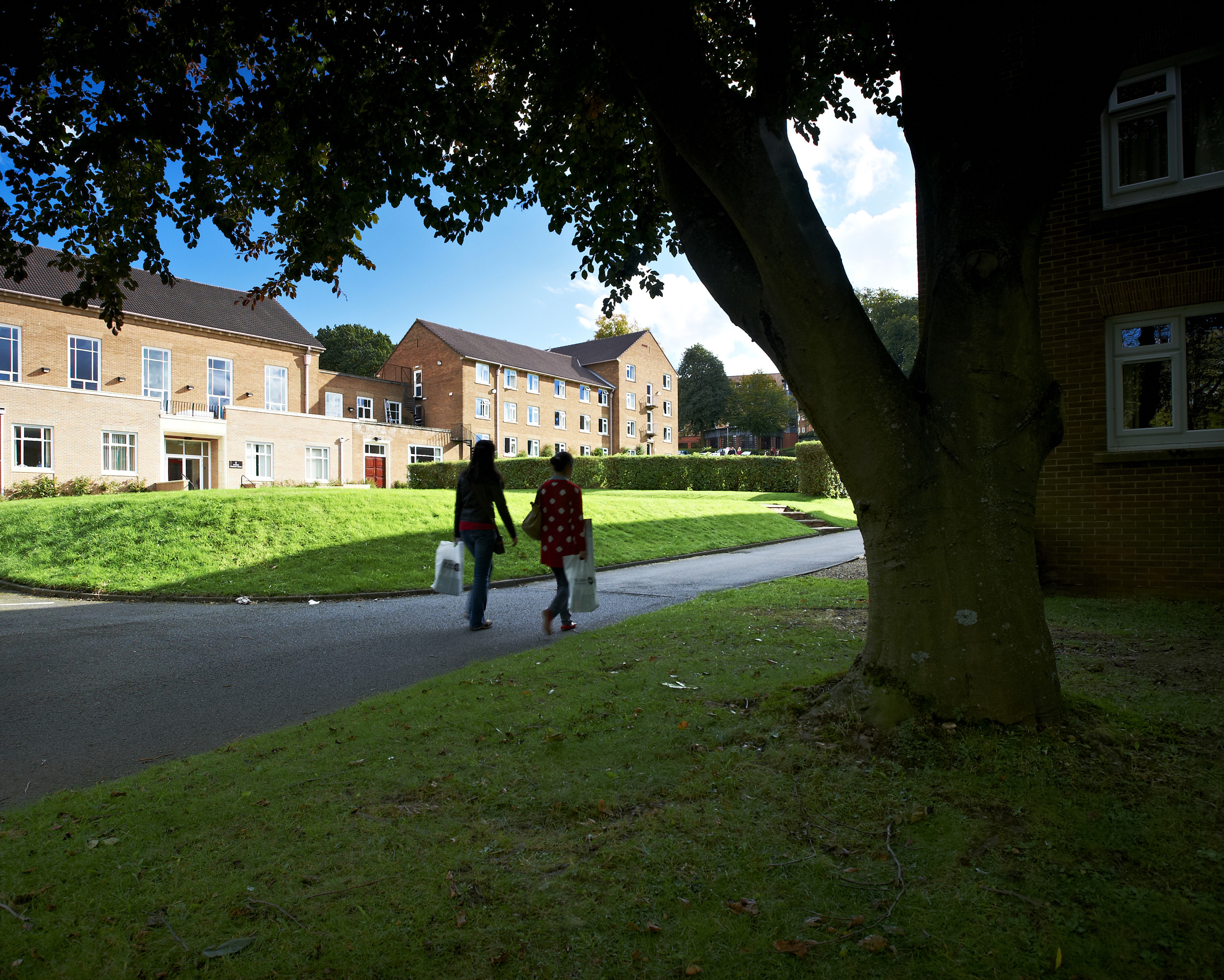 By car
From the North or South (A1M), exit at Junction 62. You will travel down a dual carriageway for 1.5 miles. At the roundabout, go straight ahead towards the City Centre. Just before the next roundabout, take the left filter lane. The Marriott Royal County Hotel is on your left. Go straight ahead at the traffic lights. Move into the right hand lane and filter slightly right up the hill. Go straight through the traffic lights and up the hill. Grey College is the second left turn.
Get in Touch
Telephone: +44 (0) 191 334 2887
Grey College
South Road
Durham
DH1 3LG