Who's Who
Professor Wendy Powers

 (she/her)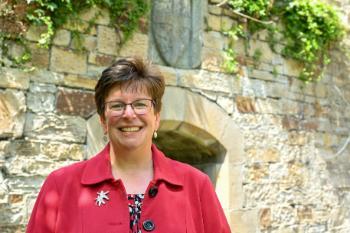 Principal of University College & Associate Pro-Vice-Chancellor 
As the College Principal, my role is to collaboratively cultivate a robust learning community focused on learning, engagement, success and belonging. To that end, I work with the dedicated leaders of the JCR, MCR and SCR, the hardworking College staff, and our cherished alumni and friends.  Our Castle community is composed of members from far and wide, from privileged and marginalized backgrounds, and holding fast to a beautiful array of beliefs, values, abilities and identities.  Together, we explore, take risks, listen, laugh, ask questions, make mistakes, and learn as we engage this stage of life's journey with one another.  It is my profound honour to lead, learn and grow with each member of this community.
Dr Ellen Crabtree

 (she/her)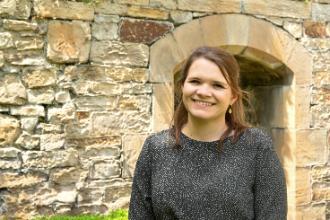 Vice-Principal 
As part of the College Management Team at Castle, Ellen works closely to support the Principal with the strategic development of the College community including student enrichment and wider student opportunities. She works with student leaders to support the vital work of the common rooms, and oversees Student Support provision at the College, alongside the Assistant Principal and members of College Office.  
Sukanya Miles-Watson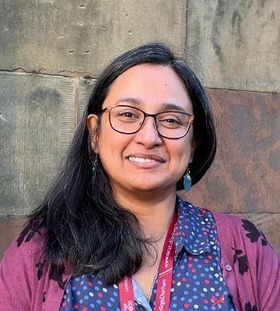 Assistant Principal 
The Assistant Principal is the College's team lead for Student Support, working closely with the Vice Principal, Student Support Officer and Chaplain. The Student Support Team is here to provide advice and guidance to students who are experiencing any issues which impact their studies or their wellbeing, and liaise directly with academic departments and central University support services, including Disability Support and the Counselling Service.
The Assistant Principal also oversees the College's accommodation processes and supports the Vice-Principal and Principal in developing our student development and enrichment opportunities.
Rev'd Dr Stephanie Burette 

(she/her)

 
Chaplain & Solway Fellow 
stephanie.burette@durham.ac.uk
The Chaplain leads in the provision of pastoral, spiritual and religious support to all members of the College community: all staff and students of all faiths and beliefs, and those with none.  Stephanie enjoys fostering inter-faith dialogue and relationships, organising occasions to learn about each other's faiths and to give space for various religious celebrations. As Chaplain, Stephanie oversees services in our chapels, as well as their use for quiet meditation, drawing meditation, rehearsals, concert, theatre, and other creative initiatives, working closely especially with students. She is particularly passionate about celebrating the diversity of our community. In addition to the ministerial and pastoral responsibilities, Stephanie holds the Solway Fellowship, which was established in 1938 by Miss UM Davis in memory of the late J Roland Davis MA with the remit 'to promote the study of Christianity generally, especially in the context of modern social conditions'.  Stephanie particularly focuses her research on theology and the arts.
Julia Bonner

 

(she/her)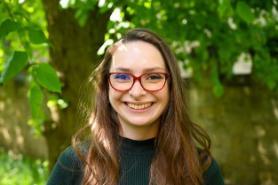 Alumni & Development Manager
The focus of Julia's role is to build lasting and philanthropic relationships with University College's alumni, friends and the broader Durham community. Julia is working very closely with the Principal and College Officers to ensure that alumni are informed about the College's work and that, if they would wish, they feel empowered to make a tangible difference to our community. Generously funded by the University College Durham Trust, she will also assist with the Trust's efforts to preserve and enhance the fabric of the College and to support University College students through bursaries, career advice and other activities which will enhance their University experience. Julia joined University College after several years at the University of London and Hatfield College, Durham University.
David Myers 

(he/him)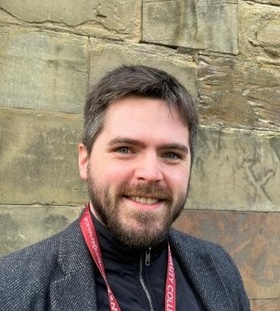 Assistant Student Support Officer
David works closely with the Assistant Principal to provide a proactive focused programme of student support and welfare provision to ensure that students obtain the most from their time at Durham including providing guidance to our student community in managing their personal well-being during their University experience.
Joanne Moorhouse 

(she/her)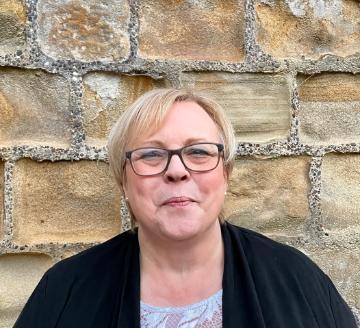 College Operations Manager 
Dan Thompson

(

he/him)
College Operations Team Leader 
Operations are responsible for housekeeping and portering throughout College. We also help co-ordinate events and student bookings of event and meeting spaces once these begin to become available again. In the meantime we also co-ordinate Social Protection and will be happy to help with any queries or concerns in this regards, too. 
We have a fantastic team of housekeepers, porters and catering staff who do a brilliant job to support the college community.
Jamie Short (he/him)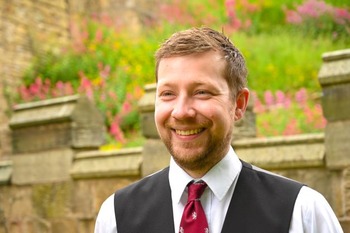 Food and Beverage Service Manager
Jamie takes care of Catering, Bar, Café and Events; including private events, Balls etc.  If anyone has questions regarding these, or about special diets, employment on the Bar/Café, please get in touch. 
Gillian Rennie

 (she/her)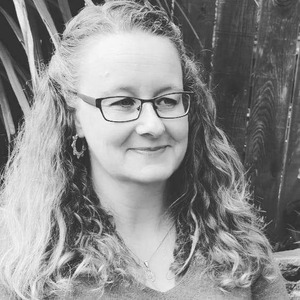 Curator of Durham Castle and Colleges
The Castle Curator is responsible for the care and management of the Museum Collection, which consists of over 5,000 objects ranging from 17th-century tapestries to 1950s photographs. Gillian is also involved in advising on the historic internal and exterior fabric to ensure that we meet legal requirements necessary to preserve this historically significant building. She works closely with the Operations and College Office to ensure that events and activities are sympathetic to historic fabric. The roles also includes enhancing and making the Castle more accessible. The Curator is involved in projects to increase access and interpretation, such as Tunstall Gallery redisplay and the creation of physical and digital exhibitions. She is also involved with developing and enhancing public access through Castle Tours, which sees over 30,000 visitors visit Durham Castle each year.
Rebecca Smith (she/her)
Student Support Administrator
Univcoll.studentsupport@durham.ac.uk 
Our Student Support Administrator Rebecca is the first point of contact in the Student Support team. They oversee the Colleges admissions process and provides administration support to the College Student support team. The Student Support Administrator also supports with the welcoming and registering of new students.
Tracy Donnelly (

she/her)
and Nicola Dixon (she/her)
College Administration Co-ordinator (job share)
As College Co-ordinator Tracy and Nicola support the Vice-Principal and Alumni and Development Manager in the effective administration of College events and activities, including overseeing and administering the College calendar.
Janet Kelly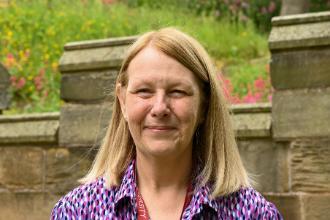 College Receptionist
Janet runs our Reception and Porters' lodge for both students and commercial visitors.
Susan Noble

(she/her)
College Finance Officer
Elaine Bedford

(she/her)

College Finance Assistant