The Business School
Durham University Business School is a Faculty of Durham University and has four Departments which are Accounting, Economics, Finance and Management and Marketing.
Our vision is to lead business thought and practice to improve global wealth and well-being.
A Top Global Business School
Durham is an international triple accredited business school. Founded in 1965, we are one of the UK's longest established business schools and are proud to be integral to Durham University.
Sharing insights, supporting innovation and teaching tomorrow's leaders. We believe that to succeed in business, you need to get closer to the realities of business - so that's what we do. We combine our academic excellence, insightful research and exceptional global business connections, to equip our students and alumni to become innovative business thinkers of the future and an influential individual in and beyond their careers. 
A globally outstanding centre of teaching and research excellence, a collegiate community of extraordinary people, and a unique and historic setting – Durham is a university like no other.
About Us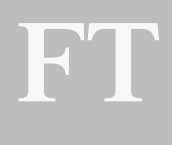 8th
in the world. Financial Times Online MBA Ranking 2023
10th
in the world. Corporate Knights Better World MBA 2023
37th
in the world. Economist Which MBA 2022

66th
in Europe. Financial Times European Business School 2022