Launch of a new Massive Open Online Course (MOOC) in Advanced Archaeological Remote Sensing
11 July 2023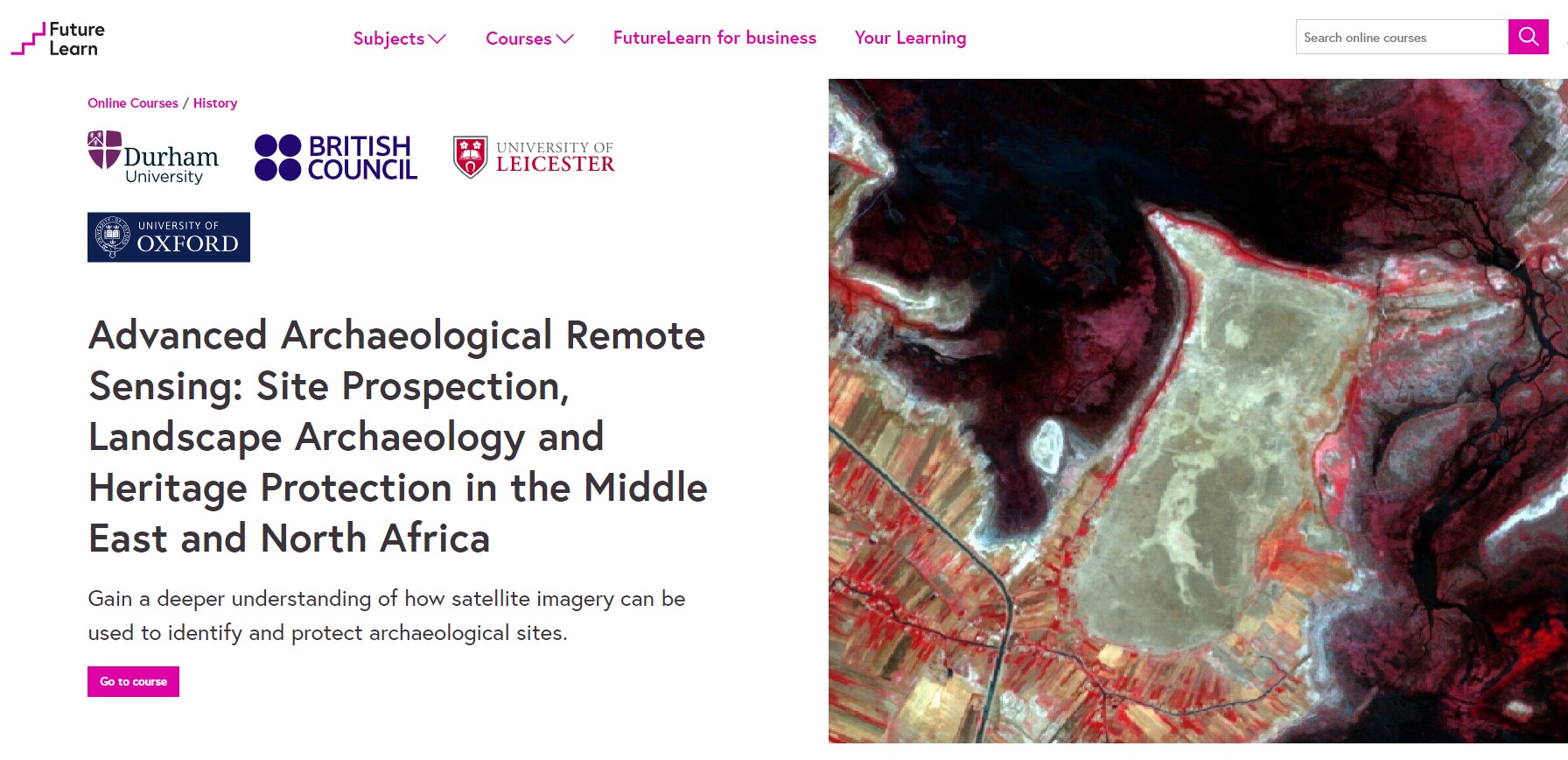 Our new Massive Open Online Course (MOOC) takes a deeper dive into how to use satellite imagery for heritage protection, site prospection and landscape archaeology, and its available in three languages.
We are pleased to announce that the EAMENA Project has just launched a new Massive Open Online Course (MOOC) called Advanced Archaeological Remote Sensing: Site Prospection, Landscape Archaeology and Heritage Protection in the Middle East and North Africa. The course, developed by Durham Archaeologists, is a follow-on course to the successful Endangered Archaeology: Using Remote Sensing to Protect Cultural Heritage, and delves further into how we use satellite imagery for monitoring cultural heritage sites. It explains how satellite imagery is produced, how to find and work with satellite imagery from several sources, and how to undertake various kinds of analysis with multispectral imagery. In addition, it explores how to geo-reference historical maps and imagery, how to find and begin working with topographical data, and how to make great maps using Geographical Information Systems (GIS)!
The course is completely free and focuses on the use of open-source software and freely available imagery. It is available in English, Arabic and Persian. We hope to add more languages in the future, so watch this space!
Preparation of the MOOC has been supported by the Cultural Protection Fund of the British Council and the Durham University Research Impact Fund.