Research lectures, seminars and events
The events listed in this area are research seminars, workshops and lectures hosted by Durham University departments and research institutes. If you are not a member of the University, but wish to enquire about attending one of the events please contact the organiser or host department.
---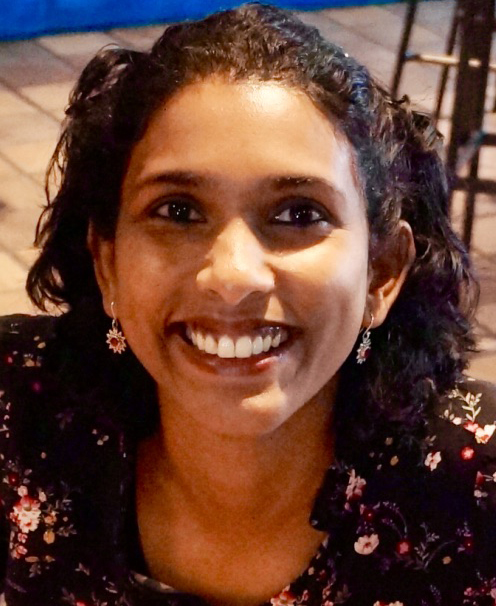 Life aquatic: signalling networks mediating flooding stress survival
22nd October 2020, 13:00, Via Zoom, Dr Rashmi Sasidharan, Institute of Environmental Biology, Utrecht University, The Netherlands
Host: Dr Marc Knight
About the speaker: Rashmi Sasidharan is an Associate Professor at Utrecht University, The Netherlands. She obtained her PhD degree at the University of Calgary (Canada), for her research on the role of plant cell wall proteins in shade-induced phenotypic plasticity. Her current research is focussed on investigating flooding and hypoxia survival mechanisms in plants. Although plant responses to these stresses are well characterized, the genes and processes mediating the tremendous variation in tolerance and mechanisms underlying the survival strategies of plants from flood-prone environments is largely unexplored. Rashmi's research combines biochemical, molecular and genomic approaches in both wild and model plant species, to identify tolerance mechanisms. Rashmi's research is funded by prestigious Veni and Vidi personal grants from the Dutch research council (NWO). Rashmi also serves on the board of the International society for Plant Anaerobiosis and the Young Faculty Association within Science for Life at Utrecht University, promoting curiosity driven research.
Abstract
Flooding is a compound stress and associated perturbations in molecules such oxygen, ethylene, reactive oxygen species and carbohydrates can trigger downstream acclimative responses in affected plants. The changes in these signals can be dynamic and dependent on the plant organ that is affected and the conditions of flooding. There is a tremendous variation in flooding tolerance both within and across plant species. Understanding the molecular basis of this variation can identify regulatory genes and networks mediating tolerance. To this end, we have exploited natural variation in dicot wild and model plant species, combining submergence physiology with genome-wide transcriptome and metabolite profiling. Our studies reveal a hierarchy of flood generated signals and the importance of metabolic reconfiguration and energy conservation. In this context, I will highlight our work on flooding responses in Arabidopsis thaliana focussing on the molecular signalling networks triggered by these signals, the role of ethylene as an early and reliable flooding signal and post-submergence recovery as an important aspect of flooding tolerance.
Contact m.r.knight@durham.ac.uk for more information about this event.
Download this event in iCalendar format