Nominations are now open for the Durham Global Awards 2024
Please nominate staff, students or teams for any of the categories below.
Following the success of the inaugural Durham Global Week and Awards in March 2023, we will once again be celebrating colleagues who make an outstanding contribution to Durham's global reputation and partnerships at an awards ceremony on Friday 1 March 2024 at Stephenson College. The closing date for nominations is 31 December 2023.
Make a nomination before the closing date 31 December 2023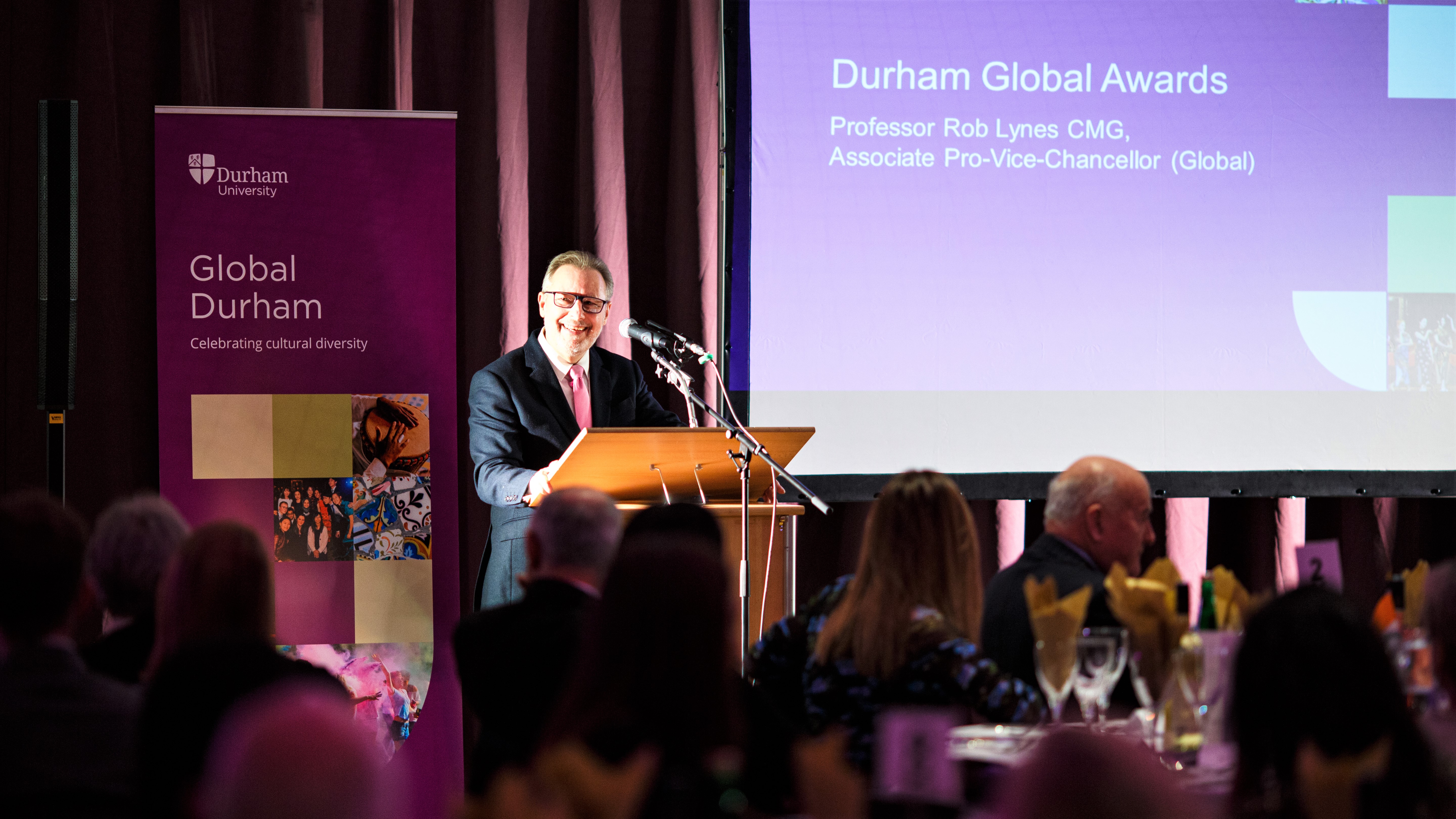 Awards categories 2024
We have 11 award categories this year, including three new categories that recognise the achievements of our staff and students.
Click on the categories below to learn about the criteria for each award and meet last year's winners, where applicable.
Closing date for nominations is 31 December 2023.
General principles for all awards
There is an expectation that the work for which the nomination is being made has made a significant impact beyond what would normally be expected. The nomination should, where possible, provide some information about the reach and significance of the work, how many people have been impacted, etc.
Please Note:
Some awards are for individuals (staff and/or students), some for teams - please check the eligibility requirements before submitting a nomination.
Both full and part-time staff are eligible.
The work for which the nomination is being made should have taken place over last year, apart from the Individual Award, which recognises a contribution over a longer period of time.
Individuals/teams can self-nominate if the nomination is supported by their line manager or the person overseeing the work being nominated.
Durham Global Awards 2023
The first-ever Global Durham Awards took place on 10 March 2023 at Stephenson College.
The awards recognised individuals and teams from across the University who have made a significant contribution to furthering international collaboration and understanding.
Meet the 2023 winners