Let us know you'll "bee right back" with a Study Break card at Bill Bryson Library
24 April 2023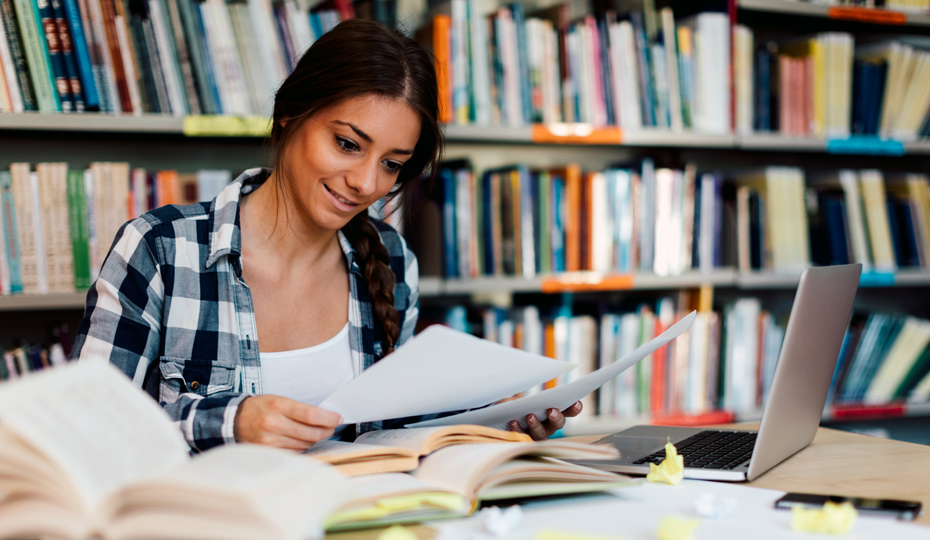 Here at the Library, we know how important it is to be able to take a break from your studies to stretch your legs, take time away from screens, get some fresh air or to get a snack. We also know that our study spaces are in high demand, and we want to help by managing our spaces effectively.
To support this, we'll be providing Study Break cards at Bill Bryson Library for you to leave on your desk to let other users know you'll 'bee right back!'
How does it work?
Simply write the start time on the card and leave it on your desk; you will be able to take a break and return to the study space within 30 minutes. This will allow you to take your much-needed break and let others know that the desk is still in use.
Our Study Break cards are available on each level of the Library for you to take and use. Each card will have multiple timeslot spaces on them, allowing you to take the breaks you need throughout your time visiting us and reuse the cards on multiple visits! If you've booked a study space or study room, you don't need to use our Study Break cards.
Be mindful of others
Please make use of the Study Break cards and use them for your 30-minute break, but also help us to support others and #BeeConsiderate:
If you intend on leaving the study space for a longer period of time, please clear the desk of any books or personal items so someone else can use the space.




We always suggest you don't leave any items unattended in the Library, but if you choose to leave any books or personal belongings and you are away from your desk for longer than 30 minutes, our staff may remove your belongings from the desk to make room for others who need the space.




If you see a desk has a Study Break card on showing someone is taking a 30-minute break, please look for an alternative space.




Book a study space

if you want a guaranteed seat for a specific amount of time.
Other study spaces available
In addition to study spaces at Bill Bryson Library, we have a wide variety of other study spaces available across campus, including individual study spaces at Leazes Road Study Space and Elvet Riverside, and individual and group spaces at the Teaching and Learning Centre.
Other study spaces across campus are also available, including Dunelm House, Mathematical Sciences and Computer Science Building, Calman Learning Centre and of course, within your College library. We've also arranged additional rooms to be available for you to use as study spaces across the University campus.
The Student Union has an online map to highlight some of the study space locations across campus.
For more information, visit our Study Spaces guide.