The Professors in Practice initiative has been a staple of Durham's educational delivery for more than six years. The initiative has become a vital means of ensuring the academic curriculum continues to both meet and reflect of the modern demands of industry and to help students build the right skills, perspectives and attitudes for the future.
Through this initiative, each faculty, department or research centre can nominate eminent or high achieving individuals from outside the University to be Professors in Practice. These nominees are selected because of their distinction in their own professional field.
The appointments are approved by the Provost, allowing the University to connect our students with experienced professionals from across a wide variety of disciplines and sectors. These professionals come into the classroom to share their skills, insights and knowledge directly, supplementing a rigorous academic curriculum with a first-hand, senior-level insight into current industry thinking.
We have a number of Professors in Practice sharing their knowledge across a number of our faculties, academic departments and research centres. Their input is invaluable and can take the form of mentoring students, guest speaking or providing specialist industry insight. At our recent Professors in Practice Celebration, hosted by the Business School, our Professors in Practice joined University staff, students and representatives of the Durham Energy Institute to discuss sustainability under the topic of 'One world is enough for all of us'. The event proved to be an evening of practical, positive and thought-provoking conversation, new friendships, a broader network of intelligence and action - and an acknowledgement of further work to be done.
A great contribution
Introducing some of our excellent Professors in Practice and their contributions to our teaching:
Alderman Professor Emma Edhem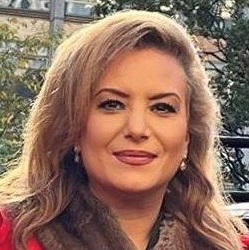 Emma is an Alderman in the City of London Corporation, representing the ward of Candlewick. She is Professor in Practice for Economics at Durham University, and a practicing barrister.
She has recently visited the University to speak to students on "An Introduction to the City of London Corporation" and she was also an active participant in the recent Business School-hosted Professors in Practice Celebration Event.
Dr Kevin Lin
Kevin has been Professor of Translation Practice working with the School of Modern Languages since 2019. He has made a significant contribution to the School. He and his core team have delivered courses in interpreting and translation to extremely positive feedback from both staff and students. In addition, his 10 day intensive course, as a part of pedagogical research led by Binghan Zheng and his team, will generate several research outputs in leading translation and linguistics journals.
He is now working with the School to explore further collaboration opportunities.
Lucian Hudson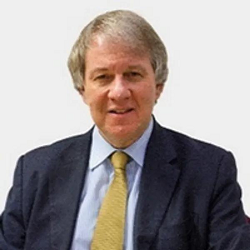 Lucian Hudson, Durham's Director of Advancement, Marketing and Communications, has been appointed as a Professor in Practice for Leadership and Organisations with the Department of Management and Marketing in the Business School. This appointment will see him contribute his time and expertise at our Centre for Leadership and Followership and Centre for Organisations and Society.
Lucian has contributed to the school's teaching agenda in the areas of human resource management, employment relations, leadership, strategic policy, marketing and communications. He has recently delivered several seminars to students.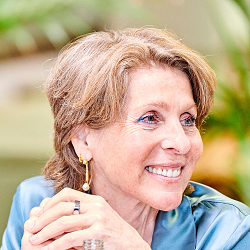 The Professors in Practice Celebration Event was instigated and coordinated by Dr Joanna Berry, Associate Dean for External Engagement. She commented on the initiative;
"Our Professors in Practice represent a significant "brains trust" and provide valuable insight into the world of professional practice in each of their specific areas. We are hugely appreciative of their time and efforts to support our student's career prospects by bringing knowledge, intelligence and perspective about their industry into our classrooms through guest lectures, masterclasses, one to one mentoring and student conversations."