Overview
Professor Paul Batchelor
Professor
---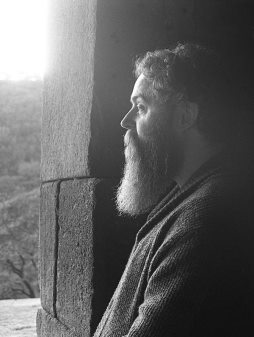 Biography
I completed my PhD on Barry MacSweeney's poetry at Newcastle University in 2009. After that I worked for several years as a freelance writer, reviewing poetry and biography for various newspapers (selected reviews are listed below), and as a tutor for the Arvon Foundation and the Poetry School. I am currently Director of Creative Writing at Durham University. My research interests lie primarily in twentieth- and twenty-first century poetry from the U.K., Ireland, and the U.S. My current research is concerned with the film and TV work of David Lynch.
My first pamphlet of poetry was To Photograph a Snow Crystal (Smith/Doorstop, 2005), and my first full-length book was The Sinking Road (Bloodaxe, 2008). I have also published a chapbook of poems, The Love Darg (Clutag, 2014). My poems and translations have appeared in several anthologies and in newspapers and magazines such as The Guardian, The London Review of Books, Poetry, Poetry Review, The Rialto, The Times and The Times Literary Supplement. I can be heard reading my poems on the Poetry Archive. I edited a volume of essays, Reading Barry MacSweeney (Bloodaxe, 2013).
Esteem Indicators
2018: Editors' Prize for Reviewing: from the Poetry Foundation of America
2016: Judge for the Michael Marks Poetry Pamphlet Awards:
2016: Judge for the Seamus Heaney Centre for Poetry Prize:
2015: External Examiner for Creative Writing BA and MA programmes: University of Aberdeen.
2014: External Examiner for Creative Writing BA and MA programmes: University of Manchester.
2011: Arthur Welton Award: from the Arthur Welton Foundation and the Authors' Foundation.
2010: Arts Council Bursary:
2009: Edwin Morgan International Poetry Competition:
2009: The Times Stephen Spender Prize for Translation:
2009: Judge for the Basil Bunting Poetry Competition:
2009: Writer of the Year: Journal Culture Awards.
2008: Glen Dimplex Best First Collection Prize: shortlist.
2008: Jerwood-Aldeburgh Best First Collection Prize: shortlist.
2005: Poetry Business Prize: judged by Simon Armitage.
2004: Andrew Waterhouse Award: from New Writing North.
2004: AHRC Doctoral Award (3 years): Newcastle University
2003: Eric Gregory Award: from the Society of Authors.