Overview
Dr Naomi Booth
Associate Professor
---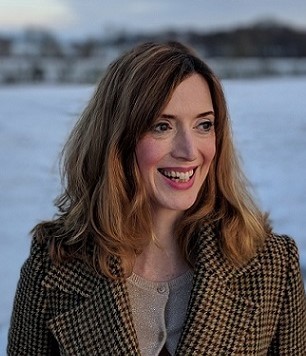 Biography
I am a fiction writer and academic. I completed my PhD research in Creative and Critical Writing at the University of Sussex, where I researched the literary history of swooning. This inspired my first work of fiction, The Lost Art of Sinking (2015), an experimental novella about passing out, which was selected for New Writing North's Read Regional campaign 2017 and won the Saboteur Award for Best Novella 2016. My first novel, Sealed (2017), is a work of eco-horror, which was shortlisted for the Not the Booker Award 2018. My second novel, Exit Management (2020), moves between contemporary Britain and 1940s Budapest. It was named a Fiction Book of the Year 2020 by the Guardian, who described it as a "timely and original dissection of class and desperation in Brexit London". My first short story collection, Animals at Night, was published in 2022 and shortlisted for the Edge Hill Short Story Prize. It includes stories that have been long-listed for the Sunday Times EFG Short Story Award, the Galley Beggar Press Short Story Prize, and anthologised in Best British Short Stories. It features 'Sour Hall', a story originally commissioned by Audible Originals and Virago as part of the Hag project, which invited contemporary female writers to re-tell regional folktales. 'Sour Hall' is a re-imagining of the Yorkshire tale of the boggart, and has since been adapted into an audio drama series by Audible. 
My academic research has focussed on literary depictions of the body--particularly the swooning body. My monograph, Swoon: A Poetics of Passing Out, was published by Manchester Unviersity Press in 2021. I have published criticism on swooning in the novel; eco-critical accounts of vampirism and amphibians; female masochism and passing out in romantic and erotic fiction; narrative point of view. I have written non-fiction pieces for the New York Times, The Guardian, BBC Radio 3 and Propsect Magazine. 
I read English at the University of Cambridge and completed an MA and PhD in Creative and Critical Writing at the University of Sussex. My AHRC-sponsored PhD research project aimed to produce a theorisation of literary swooning as well as an original work of fiction, and I continue to be interested in the intersections between creative and critical prose work. I previously lectured in Literature and Creative Writing at the University of Sussex and at York St John University, where I was Subject Director for Creative Writing.
My research interests are in: contemporary fiction and creative-writing practice; eco-theory and environmental writing; gender and representation; writing/publishing in the North of England. I welcome PhD applicantions in these areas. I am an affiliate of the Institue of Medical Humanities and am currently supervising practice-based research projects on: depictions of post-partum psychosis; the Newcastle witch trials; depictions of the witch in contemporary Indian narratives.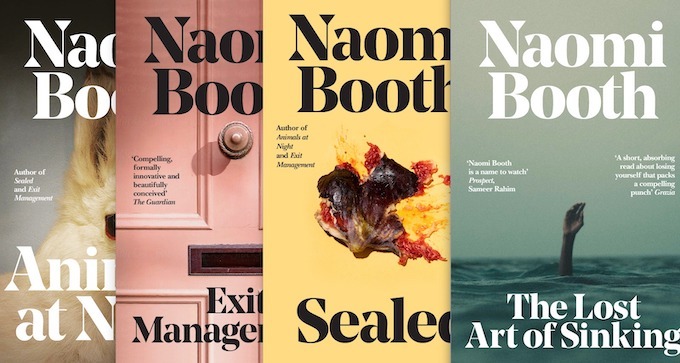 Esteem Indicators
2000:

2022: External examiner for PhDs at the Universities of East Anglia, Lincoln, Leicester, Royal Holloway and Leeds Beckett

Appointed External Examiner for MA in Creative Writing at Birkbeck, University of London

Invited judge for Ignite Fellowships (Scottish Book Trust) and Aesthetica Short Fiction Prize

English PEN/New Writing North commission for Durham Book Festival 2022 ('The disappearance of Violet Hunt')

2021: Judge for the Wlld Writing Prize 2021

Invited affiliate member of the Institute of Medical Humanities (Durham University)

2020: Guardian Fiction Books of the Year 2020 (Exit Management)

Invited keynote speaker at the Berlin Climate Fiction Festival (December 5, 2020)

Editorial board member for the international journal Short Fiction in Theory & Practice

Judge for the Sid Chaplin Award for working-class writing

Judge for New Writing North's Young Writers Award

Mentor for the New Writing North Northern Writer's Awards

2019: Appointed External Examiner for MA Creative Writing, University of Birmingham (2019-2022)

Selected for Best British Stories 2019 (Salt), short story 'Cluster'

Invited judge for Reflex Flash Fiction Award

2018: Named a Guardian Fresh Voice: Writers to Read Now

Shortlisted for the Not the Booker Award for Sealed

Longlisted for the Sunday Times EFG Short Story Award and Galley Beggars Short Story Prize for 'Cluster'

Invited judge for the Storgy Shallow Creek competition

2017: The Lost Art of Sinking selected for New Writing North's Read Regional Campaign

Invited judge for the Bare Fiction Flash Fiction Award

2016: Appointed External Examiner MA in Crime Fiction, University of East Anglia (2016-19)

Winner of the Saboteur Award for Best Novella for The Lost Art of Sinking

2010: granted AHRC doctoral funding

: 2022: External examiner for PhDs at the Universities of East Anglia, Lincoln, Leicester, Royal Holloway and Leeds Beckett

Appointed External Examiner for MA in Creative Writing at Birkbeck, University of London

Invited judge for Ignite Fellowships (Scottish Book Trust) and Aesthetica Short Fiction Prize

English PEN/New Writing North commission for Durham Book Festival 2022 ('The disappearance of Violet Hunt')

2021: Judge for the Wlld Writing Prize 2021

Invited affiliate member of the Institute of Medical Humanities (Durham University)

2020: Guardian Fiction Books of the Year 2020 (Exit Management)

Invited keynote speaker at the Berlin Climate Fiction Festival (December 5, 2020)

Editorial board member for the international journal Short Fiction in Theory & Practice

Judge for the Sid Chaplin Award for working-class writing

Judge for New Writing North's Young Writers Award

Mentor for the New Writing North Northern Writer's Awards

2019: Appointed External Examiner for MA Creative Writing, University of Birmingham (2019-2022)

Selected for Best British Stories 2019 (Salt), short story 'Cluster'

Invited judge for Reflex Flash Fiction Award

2018: Named a Guardian Fresh Voice: Writers to Read Now

Shortlisted for the Not the Booker Award for Sealed

Longlisted for the Sunday Times EFG Short Story Award and Galley Beggars Short Story Prize for 'Cluster'

Invited judge for the Storgy Shallow Creek competition

2017: The Lost Art of Sinking selected for New Writing North's Read Regional Campaign

Invited judge for the Bare Fiction Flash Fiction Award

2016: Appointed External Examiner MA in Crime Fiction, University of East Anglia (2016-19)

Winner of the Saboteur Award for Best Novella for The Lost Art of Sinking

2010: granted AHRC doctoral funding