Overview
Dr Martin Dubois
Associate Professor
---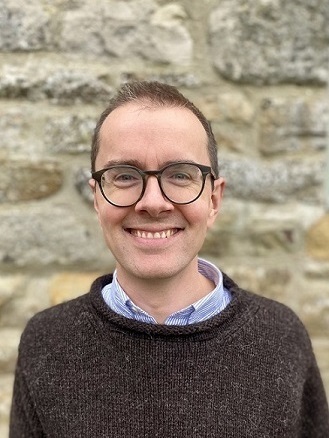 Affiliations

| Affiliation | Room number | Telephone |
| --- | --- | --- |
| Associate Professor in the Department of English Studies | Room A63, Elvet Riverside | +44 (0) 191 33 42578 |
Biography
I came to Durham in 2018, having previously taught at Newcastle and Teesside.
My main interest is in Victorian poetry and poetics. A major focus in my research to date has been the poetry of Gerard Manley Hopkins. Gerard Manley Hopkins and the Poetry of Religious Experience appeared in 2017 (paperback 2019). The book contests established views of Hopkins's poetry as a unified project by exploring the shifting way in which he imagines religious belief in individual history. I am now editing Gerard Manley Hopkins in Context for Cambridge University Press.
In addition to continued work on Hopkins, I am also engaged in two other projects:
1. Nonsense: my work in this area seeks to open up new ways of interpreting Victorian nonsense by expanding our idea of its forms and contexts. Recent publications here include an essay on Edward Lear and the colonial dimensions of Victorian nonsense for Victorian Studies, and a chapter for The Edinburgh Companion to Nonsense. 
2. Vernacular and dialect poetics. Current work in this area includes an essay on voice and print in dialect poetry.
I am a Fellow of the Higher Education Academy and serve on the editorial board of the journal Hopkins Quarterly.
I would be happy to be approached by potential research students in any of my areas of interest.
Research interests
Victorian poetry and poetics
Gerard Manley Hopkins
Nonsense
Vernacular/dialect writing
Literature and religion
Lyric theory and poetic genre