Overview
Dr Louise Creechan
Lecturer in Literary Medical Humanities
---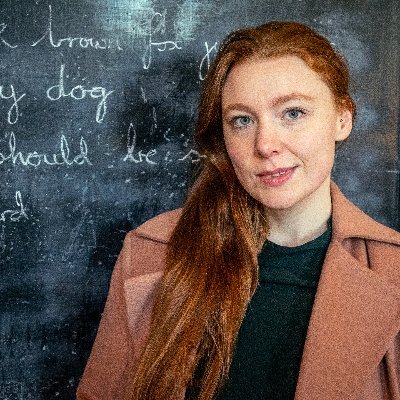 Biography
I joined Durham as a Lecturer in the Literary Medical Humanities in September 2021. My research focuses broadly on Victorian Literature with specific interests in neurodiversity, illiteracy, education, and Disability Studies. I am also interested in how we quanitfiy intelligence and the ways that we might challenge traditional models of academic dissemination. In 2022, I was named as an AHRC/BBC New Generation Thinker.
I completed each of my degrees at the University of Glasgow and finished my AHRC-funded PhD (via the Scottish Graduate School for Arts and Humanities) in June 2020. Before joining Durham, I held an ECR Fellowship at the Centre for the Social History of Health and Healthcare at the University of Strathclyde.
Current and Previous Research
My first monograph, Unwriting Victorian Illiteracy: Questioning the Primacy of Literacy in Nineteenth-Century Literature and Culture, has been developed from my doctoral thesis and the full manuscipt is currently under review. It argues that the representation of illiteracy in Victorian fiction reveals darker motivations behind the contemporary drive for universal literacy that sought to control the intellectual development of the working class. Instead, I uncovered an alternative narrative where low-level literacy functions as a means of resistance against oppressive class and educational hierarchies. The book interrogates how the written word became established as the primary carrier of knowledge and how the rise of mass literacy influenced the ways in which we construct learning difficulty.
My current project, 'The Dunce's Hat', continues my investigation of Victorian constructs of intelligence to interrogate and disrupt the neurotypical biases of the field. My planned second book will blend an autoethnographic approach with literary analysis and critical theory to work towards a neurodivergent framework for literary scholarship.
I have an additional research interest in musical theatre adaptation and its potential for public engagement. I have produced several events/projects, including 'Little Women Musical Theatre as Pedagogy', 'Broadway Reads the Victorians', and 'The Mystery of Edwin Drood: Settling Up the Score, and published in this area.
Research interests
Disability Studies
Education reform
Illiteracy
Medical Humanities
Musicals
Neurodiversity
Victorian Literature