Overview
Dr Helen O'Connell
Associate Professor
---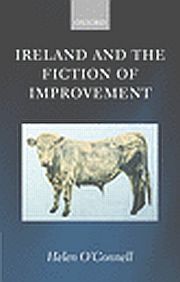 Affiliations

| Affiliation | Room number | Telephone |
| --- | --- | --- |
| Associate Professor in the Department of English Studies | Room 106, Hallgarth House | +44 (0) 191 33 42564 |
Biography
I work on Irish literature and culture from the late eighteenth century through to the Irish Revival. My research has explored 'improvement' in nineteenth-century Ireland, tracing connections between the development of a modern Irish literature and fictional instruction in domesticity, agriculture and horticulture. This research was published in my book, Ireland and the Fiction of Improvement (OUP).
I am currently completing a second book on the literary contexts of dietary consumption in the period from c.1780 through to the Revival, looking at such writers as Arthur Young, Thomas Malthus, Lady Morgan, Mary Leadbeater, Thomas Moore and James Clarence Mangan. This project explores the ways in which discourses surrounding diet can enact but also block broader processes of democratisation. I am interested in the history of taste in modern Ireland, drawing connections between, for example, political discrimination and the seemingly mundane desire for particular kinds of food and drink (especially tea). This project has been funded by the AHRC.
Some of my recent publications have focused on such topics as animals and 'nature' in the early nineteenth century. Forthcoming work addresses the significance of the chef and hotelier, Auguste Escoffier, for developments in twentieth-century literature and culture. That work builds upon current research on the literary and cultural histories of inns, coffee-houses, tea-houses, hotels and restaurants.
I would be happy to hear from prospective PhD applicants in the fields of Irish literature and culture, from the eighteenth century to the present, and in food / taste studies.