Overview
Dr George Gazis
Associate Professor
---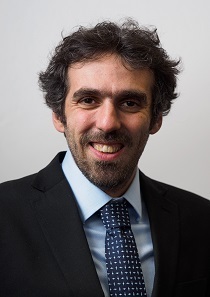 Biography
George Alexander Gazis is Assistant Professor in Greek Literature at the Department of Classics and Ancient History. His main research interests lie in Archaic Greek Epic and Lyric in general and the Homeric epics in particular, as well as early Athenian drama. He is especially interested in the function of mortality and the afterlife in the Homeric Epics and early Lyric (especially Stesichorus, Pindar and Bacchylides), and the ways in which these concepts help shape a meta-poetic understanding of the Underworld as a poetic space of free expression for the poet. In his monograph Homer and the Poetics of Hades (2018, OUP) he explores the ways in which epic tradition is recast and retold in the Homeric Hades of Odyssey 11 from the shades' personal point of view. This results in narratives that have strong affinities with the voice of the Lyric poet and its notorious subjectivity and neglect of epic values such as kleos and timē

.
He is currently editing a volume on afterlife beliefs in antiquity with Dr Hooper, and he is also working on his second monograph which focuses on a cognitive interpretation of the phenomenology of the tragic stage and the ways in which it influenced the reception of tragic plays by the early Athenian audiences.
Furthermore, George is interested in the study of the Bronze Age in the Aegean and the Near East as the timeframe in which what came to be known later as the Greek Epic tradition was first formed. The study of Bronze Age Aegean material culture alongside the Linear B records allows for a reconstruction of the socio-economic system of the Mycenaean civilisation that gave rise to that tradition, whereas the Mesopotamian epic traditions which survive in Akkadian cuneiform tablets, allow for a fruitful comparative reading of the two cultures. George's future research plans include a comparative study of the Underworld and the afterlife in the Homeric epics and the Epic of Gilgamesh in an attempt to identify poetic motifs commonly shared by the two cultures, particularly regarding the meta-poetic function of the Underworld observed in the Homeric tradition.
Research interests
Archaic Greek Epic and Lyric
Epic Cycle
Hades
Homer
Linear B
Near Eastern Epic
Tragedy and Comedy