Overview
Professor Fiona Robertson
Professor of Eighteenth- and Nineteenth-Century Literature
---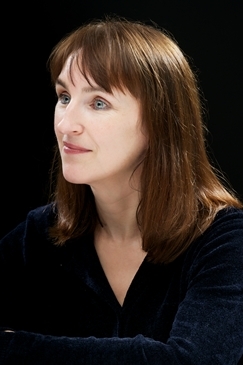 Biography
Fiona Robertson is Professor of Eighteenth- and Nineteenth-Century Literature in the Department of English Studies. From 2018 to 2021 she was Deputy Executive Dean (Research) of the Faculty of Arts and Humanities.
She studied as an undergraduate and postgraduate at the University of Oxford, where she was a Junior Research Fellow and Lecturer before joining the Department of English Studies at Durham (1990-2004) as a Lecturer and Reader. She returned to Durham in 2016. She is a Fellow of the Society of Antiquaries of London, a Fellow of the English Association, and an Honorary Fellow of the Association for Scottish Literary Studies. She served on the panels for English in the Research Assessment Exercise 2008 and the Research Excellence Framework 2014, and was a panellist for Creative and Performing Arts in the preparatory stages of the New Zealand PBRF Quality Evaluation 2018. Fellowships and awards include grants from the Paul Mellon Centre for Studies in British Art, the Leverhulme Trust, and the AHRC, and fellowships at Wolfson College, Oxford, the American Antiquarian Society, the Huntington Library, California, and the Newberry Library, Chicago. She is one of the editors of the Oxford University Press journal Notes & Queries and serves on the editorial boards of the scholarly journals Symbiosis and The Coat of Arms and of Durham University IMEMS Press (Boydell & Brewer).
Her main areas of research expertise are British and American writing, 1750 to 1850. She has published extensively on literature of the Romantic Period, especially Walter Scott, and on American historical fiction. Scholarly editions include selected works by Stephen Crane and a collection of writings by forty-four women writers, 1778-1838. Recent shorter works include two co-edited collections of new scholarship on the heraldic imagination and essays on Scottish Gothic and on 'Transatlantic Engagements' in the Romantic Period. She organised the public lecture series 'Horace Walpole and his Legacies:Tercentenary Lectures' in Durham in 2017, and co-organised the conferences 'Romantic Antiquarianism' (Georgian Group, London, 2016) and 'Visible Identities' (Society of Antiquaries, London, 2017). She leads a research strand of the Institute of Medieval and Early Modern Studies, 'The Georgian North (1714-1830)'.
She has supervised successful PhD theses on a range of eighteenth- and nineteenth-century topics, including women writers and aesthetics, Victorian medievalism, Robert Burns, Mary and Percy Shelley, S.T. Coleridge, treason law and theatre, professional women writers of the nineteenth century, Southern American literature, Christina Rossetti, Charles Dickens, and Wilkie Collins. She is happy to supervise PhD projects in any area of her research interests, especially projects on Walter Scott, Romantic antiquarianism, the relationships between literature, architecture, and design, and on topics relevant to 'The Georgian North (1714-1830)'.
Research interests
18th- and 19th-Century British and American Literature
Romantic Poetry and Prose
Literature, Architecture, and Design 1750-1850
Traditions of Literary Romance
Sir Walter Scott
Romantic Antiquarianism
Esteem Indicators
2017: Fellow of the Society of Antiquaries:
2016: Honorary Fellow of the Association for Scottish Literary Studies: