Overview
Professor Edith Hall
Professor
---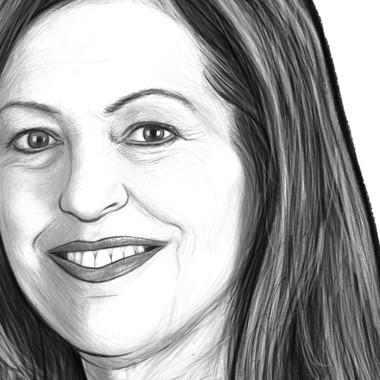 Biography
I was born in Birmingham, went to school in Nottingham, university (BA/MA and DPhil) in Oxford, and taught at London, Reading, Oxford, Cambridge, Leiden and Northwestern Universities, before rejoining the department at Durham on New Year's Day 2022. Besides academic research, I advise theatre companies, contribute to radio and television programmes, and campaign to improve access to classical subjects in state schools across the UK.
Esteem Indicators
2023 Classical Association Prize
2022 Fellowship of the British Academy
2019 Honorary Citizenship of Palermo
2017 Honorary Doctorate, University of Athens
2015 Erasmus Prize Medal of the European Academy for contribution to international research.
2015 Goodwin Award of the Society for Classical Studies for Adventures with Iphigenia in Tauris.
PhD Supervision
I have supervised over thirty doctoral students on topics in ancient Greek and Roman literature, ancient performance culture, ethnicity, slavery, gender, and social class, and classical reception. I won the KCL Supervisory Excellence Award 2021. I welcome applicants, including those from unconventional backgrounds.
Current PhD Students include:
Anactoria Clarke
Aaron Quill
Devan Turner
Emma Bentley
Ken Warman
Publications; Authored Books
2021 Tony Harrison's Radical Classicism. Bloomsbury.
2020 A People's History of Classics: Class and Greco-Roman Antiquity in Britain 1689-1939. Routledge Taylor Francis. Co-authored with Henry Stead.
2018 Aristotle's Way. Penguin/Random House. Much translated.
2014 Introducing the Ancient Greeks: From Bronze Age Seafarers to Navigators of the Western Mind. Norton/Bodley Head. Much translated.
2013 Adventures with Iphigenia in Tauris: A Cultural History of Euripides' Black Sea Tragedy. OUP.
2010 Greek Tragedy: Suffering under the Sun. OUP.
2008 The Return of Ulysses: A Cultural History of Homer's Odyssey. IB Tauris & Johns Hopkins UP.
2006 The Theatrical Cast of Athens: Interactions between Ancient Greek Drama & Society. OUP.
2005 Greek Tragedy & the British Theatre 1660-1914. With Fiona Macintosh. OUP.
1996 Aeschylus' Persians, ed. with Introduction, Translation & Commentary. Aris & Phillips/Oxbow.
1989 Inventing the Barbarian: Greek Self-Definition through Tragedy. OUP.
Publications: Edited Books
2021 Greek Theater in Ancient Sicily, posthumous volume by the late Kathryn Bosher, co-edited and co-prepared for publication with Clemente Marconi. CUP.
2020 Aristophanic Humour (co-ed. with Peter Swallow). Bloomsbury. Self-authored chapters:
2019 Greek Theatre & Performance around the Ancient Black Sea (co-ed. D. Braund & R. Wyles). CUP.
2018 New Light on Tony Harrison. OUP for the British Academy.
2017 The Inky Digit of Defiance: Selected Prose Works of Tony Harrison, ed., Foreword & Notes. Faber.
2016 Women Classical Scholars (co-edited with Rosie Wyles). OUP.
2016 Ancient Greek Myth in World Fiction since 1989 (co-ed. with J. McConnell). Bloomsbury.
2016 Greek & Roman Classics in the British Struggle for Social Reform (co-ed. H. Stead). Bloomsbury.
2011 Ancient Slavery and Abolition: From Hobbes to Hollywood (co-ed. R. Alston, J. McConnell). OUP
2010 Reading Ancient Slavery (co-ed. with R. Alston & L. Proffitt). Duckworth.
2011 India, Greece & Rome 1757-2007 (BICS suppl. 108, co-ed. P. Vasunia). London.
2010 Theorising Performance: Greek Drama & Critical Practice (co-ed. S. Harrop). Duckworth.
2009 Sophocles & the Greek Tragic Tradition (for Pat Easterling, co-ed. with Simon Goldhill). CUP.
2008 New Directions in Ancient Pantomime (co-ed. Rosie Wyles). OUP.
2007 Aristophanes in Performance (co-ed. with A. Wrigley). Legenda.
2007 Cultural Responses to the Persian Wars (co-ed. E. Bridges & P.J. Rhodes). OUP.
2005 Agamemnon in Performance (co-ed. F. Macintosh, P. Michelakis, O. Taplin). OUP.
2004 Dionysus since 69: Greek Tragedy at the Dawn of the Third Millennium (co-ed.) OUP.
2002 Greek & Roman Actors (co-ed. with Pat Easterling). CUP. Portuguese translation 2008.
2000 Medea in Performance 1500-2000 (co-ed. F. Macintosh and O. Taplin). Legenda.
1994 Sophocles' Antigone, Oedipus the King, Electra (ed. with Intro. & Notes). OUP World's Classics.
Related Links
AHRC-funded Classics and Class website
Leverhulme-funded research project Aristotle beyond the Academy https://aristotlebeyond.co.uk/
Personal website https://edithhall.co.uk/
Edith Hall full CV 
Member of the Durham Centre for Ancient and Medieval Philosophy
Member of the Durham Centre for Classical Reception
Co-Leader, Advocating Classics Education
Consultant Director, the Archive of Performances of Greek and Roman Drama
Research project Classical Presences in the North-East https://classicsandclassinthenortheast.co.uk/
Research interests
Ancient Theatre
Ancient Greek Literature
Aristotle
Classical Reception
Gender, Ethnicity, Slavery and Social Class
Schools Talks
Visiting and talking virtually to schools, sixth-form colleges and adult educational initiatives forms an important part of my work. As leader of the project Advocating Classics Education I am always happy to suggest a topic, but also welcome requests relating to specific syllabuses such as the OCR GCSE and A-Level curriculums.
Esteem Indicators
2023: Fellowship of the British Academy:
2022: Honorary Doctorate, Durham University:
2021: Supervisory Excellence Award KCL: