Overview
Dr Edmund Thomas
Associate Professor
---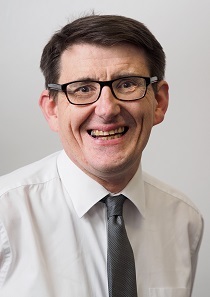 Biography
Edmund Thomas is Associate Professor in Ancient Visual and Material Culture. His main research interests are Roman architecture and its relation to Roman society and culture and the reception of ancient architectural traditions in the Middle Ages and the Renaissance and Baroque periods.
His book Monumentality and the Roman Empire: Architecture in the Antonine Age (Oxford University Press) appeared in 2007. He has written articles on the Pantheon and Septizodium in Rome, on Severan architecture and on Roman epigraphy, Roman sarcophagi and architectural aesthetics, and has jointly authored a work on the historical topography of Winchester from the late Iron Age to 1800 for the Historic Towns Atlas series, which was published by OUP in 2017.
He co-edited volumes of papers on the materiality of inscribed texts in Greek and Roman antiquity with Andrej and Ivana Petrovic and on interactions between animals and humans in classical antiquity with Thorsten Foegen.
He is interested in the intersection between architecture and philosophy and is now co-editing a volume on the legacy of Plato's Timaeus between Late Antiquity and the Renaissance with Jacomien Prins.
Dr Thomas is on research leave for the academic year 2022-23, to complete a monograph on the tectonics of the keystone within the classical tradition, entitled Keystones: dialogues between architecture, philosophy, and politics.
He is also presently completing a study of the spirally fluted column in antiquity, sponsored by the British Academy and the Council for British Research in the Levant, and is preparing another book, Words on Buildings: relations between architecture and text since antiquity.
Recent published work includes an analysis of movement in Jean de la Roque's description of Baalbek; and a survey of seasonality in imperial Roman architecture. He is also preparing a study of palace descriptions in first- and second-century Latin literature and their relation to "Baroque" architecture, and a consideration of the reception of the Elder Piny's account of Gaius Curio's revolving theatres in the architecture of Bernini.

He has spent lengthy periods of research in Rome and has been involved in archaeological excavations at Butrint in Albania. He is also a qualified archivist and has a special interest in the description and management of architectural drawings.
Research interests
Roman Architecture
Monumentality
Ancient Aesthetics
Roman Epigraphy
Classicism
Roman Sarcophagi
Vitruvius
Light in Architecture
Spirally fluted columns