Overview
Miss Caitlin Mary Shaunaugh Spencer
---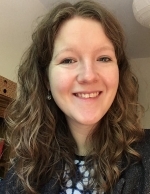 Biography
I completed my BA in Classics at Corpus Christi College, Oxford (2014), after which I became a full-time secondary school Classics teacher, teaching variously Latin, Ancient Greek, Classical Civilisation, and Ancient History. While teaching I gained my PGCE with QTS from the University of Buckingham (2016) and completed my MA in Classics at Birkbeck College, London (2022). In October 2022 I began my PhD in Classics at Durham University, which is funded by a Durham Doctoral Studentship.
Doctoral Research Project: Seneca in Pliny the Younger's Epistles
Pliny the Younger's letter collection has been increasingly recognised in recent decades as a carefully constructed literary project interacting with a number of other works, most notably Cicero's letters. Seneca, however, provided a much more recent epistolographical precedent for Pliny in his philosophical Epistulae Morales. My project explores lexical and conceptual intertextualities between these two authors. This literary relationship will be contextualised within the culture of early imperial Rome, focusing upon the opposition between rhetoric (championed by Pliny) and philosophy (represented by Seneca).