Overview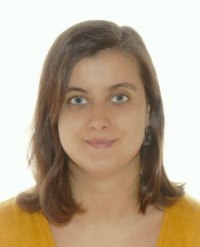 Biography
I completed a PhD on the legacies of Spark's covert propaganda work for the Political Warfare Executive in her post-war fiction. Drawing on untapped archival materials from the Political Warfare Executive Papers (The National Archives, UK), the Imperial War Museum Archive (UK), the Muriel Spark Archive (National Library of Scotland, UK) and the Muriel Spark Papers (McFarlin Library, University of Tulsa, USA), my research brought together history, biography and literary criticism to rethink Spark's fascination with the art of deception. I carried out this research as part of 'The Political Warfare Executive, Covert Propaganda, and British Culture' research project, based at Durham University and funded by the Leverhulme Trust. I was supervised by Prof. Patricia Waugh and Prof. James Smith. I hold an MSc in Literature and Modernity: 1900 to the Present (with Distinction) from the University of Edinburgh and a BA in English Studies (with First Class Honours) from the University of Oviedo (Spain)
I have active research interests in post-war British literature (particularly women's fiction), modern and contemporary Scottish literature, and the cultural history of the Second World War. My journal article 'Muriel Spark and the Art of Deception: Constructing Plausibility with the Methods of WWII Black Propaganda', was published by The Review of English Studies in 2020. I am currently writing a book proposal for my monograph Muriel Spark, Wartime Propaganda and Post-War Fiction and co-editing British Writing, Propaganda and Cultural Diplomacy in the Second World War and Beyond with James Smith and Guy Woodward (under contract with Bloomsbury Academic). This edited collection is the outcome of an online academic conference on 'The Writer as Psychological Warrior' that we organised in July 2021. My book chapter 'The Psychology of Post-War Revolutionary Terrorism in Muriel Spark's The Only Problem and Doris Lessing's The Good Terrorist' is forthcoming in The Figure of the Terrorist in Literature and Visual Culture, edited by Maria Flood and Michael C. Frank (EUP, 2023).
From 2019, I have taught on 'Introduction to the Novel' (Level 1). I design teaching materials, guide tutorial discussions, mark formative essays and exam scripts, and provide written and one-to-one oral essay feedback to students. I was awarded Associate Fellowship of the Higher Education Academy in January 2021.
In addition to my academic credentials, I have also built a successful career in academic publishing. From July 2022, I am Commissioning Editor (Politics, Maternity Cover) at Edinburgh University Press.
I welcome any enquiries about my research.
Twitter: @bealoplop
Conference Papers:
'Muriel Spark's Wireless Imagination: Propaganda Broadcasting and the Muddled Voices of Fiction', 3rd World Congress of Scottish Literatures, Charles University, Prague (Czech Republic), 22-26 June 2022
'Muriel Spark and the Scrambler Telephone' (long version), Special Session: Women Writers, WWII Intelligence and Post-War British Literature, organised and chaired by Beatriz Lopez and featuring papers by Prof. Patricia Laurence (CUNY) and Dr. Natalie Ferris (University of Edinburgh), MLA 2021 (online due to Covid-19), 7-10 January 2021
'Muriel Spark and the Scrambler Telephone' (short version), Telepoetics Symposium (online due to Covid-19), 27th May 2020
''Dangerous Dreamers of the Absolute': The Terrorist as Psychological Warrior in Muriel Spark's The Only Problem and Doris Lessing's The Good Terrorist', The Figure of the Terrorist in Literature, Film and Media, University of Zurich (Switzerland), 8-9 November 2019
'Fabricating Deceptions: Plausibility in WWII British Black Propaganda and the Fiction of Muriel Spark', BAMS 2019: Troublesome Modernisms, Kings's College London, 20-22 June 2019
'Muriel Spark and the Politics of Unsentimentality', Gen(d)eration: Gender and Construction of Subjectivity Workshop, Durham University, 10 May 2019
'Women's Economic Inequality in Emma Tennant's Two Women of London', 6th International Conference SELICUP, University of Oviedo, 15-17 October 2014
Selected Awards and Grants:
2022: International Association for the Study of Scottish Literatures (IASSL) Donor Bursary for participating in the 3rd World Congress of Scottish Literatures at Charles University, Prague (£100)
2018–2021: Leverhulme Doctoral Scholarship – The Leverhulme Trust
2021: MLA Convention Grant ($55)
2014: Conference Attendance Grant for 6th International SELICUP Conference (University of Oviedo) – Department of English Literature, University of Edinburgh (£250)
2013: Award for Excellence in the Erasmus Mobility: Arts and Humanities – University of Oviedo (€500)
2012–2013: Erasmus Exchange Grant (University of Glasgow, UK)
Research interests
Postwar British Literature
Scottish Literature
Cultural History of the Second World War
Gothic Studies