Overview
Miss Anna Okada
Research Postgraduate (PhD)
---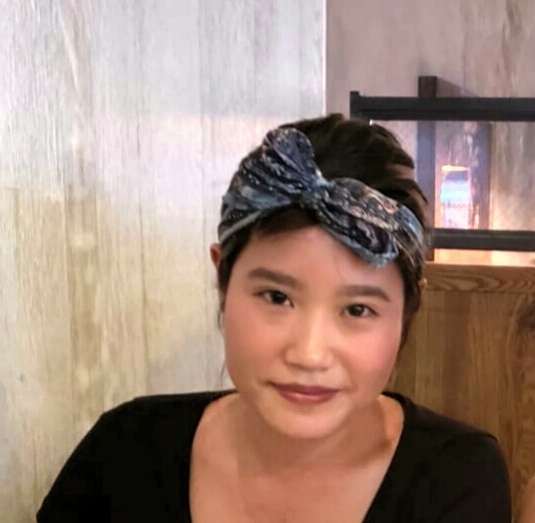 Biography
Anna Okada is a 3rd year doctoral researcher at the Department of Geography at Durham University, specialising in political geography, critical digital studies, and critical security studies. She has experiences from the commercial aviation industry.

In 2016, Anna completed her Masters at Durham University's Geography Department (Risk Masters), receiving a Distinction. Her thesis analysed the United States' No Fly List security program, which secured their air borders through internationally networked, algorithmic identity management.
In 2015, She received her undergraduate degree at the University of Exeter, with a First Class honours. Her final year dissertation explored how the transient public spaces of Hong Kong's 'Little Manila' are contested sites of political tension, cultural negotiations, and places of memory, care, and struggles for civil recognition.
Current Research
PhD: An analysis into 'Seamless Passenger Journey', trusted digital identities, international governance over identity management, and the algorithmic and biometric securitization of bodies, borders, and mobility.
Drawing upon her 11-month placement with the International Air Transportation Association's (IATA) One ID team (2019-2020), this research critically unpacks the conceptualization and operationalization of the deployment of Seamless passenger processing and its Trusted Digital Identity. The focus of the research will be on how Seamless' identity management mechanisms secure dividuals/identities, bodies, risks, and mobility flows.
This reserch ambitiously uses the analytical frames of critical digital studies, critical border studies, feminist post-humanism, critical logistics studies, and disruption theory to analyse the intersections between the sovereign and international identity management, machine learning biometrics, airport border security, and aviation's economic market regimes. In appreciation of the complexity of biometric identity management infrastructures, One ID/Seamless' digital and governing infrastructures are carefully unpacked for their materialities, standards/policies, and political and economic relations.
This research brings to the academic discussion a more comprehensive analysis of how biometric technologies are deployed and governed in the space of border management, and the role of IATA and ICAO in actualizing and managing passenger-identity management against the backdrop of the global aviation industry's economic climate. And the empirical and detail-orientated analysis facilitates a discussion within critical digital studies which confronts biometric identity management's materialities, algorithmic processes, and governing standards and policies.
Keywords: Biometric technologies, Algorithmic security, Identity Management, Smart airports, and Logistics of security.
Conference/ Workshops

UKRI Future Flight Challenge Co-creation Workshops (March-April 2022)
Okada, A. (May 2019) The No-Fly List and Seamless Passenger Journey, Data matters: Digital technologies and the politics of bordering, International Workshop at ETH Zurich / University of Zurich, Switzerland.
Okada, A. (April 2017) The No-Fly List's "inconvenient" probable entities: Going beyond dividuals. American Association of Geographers (AAG) Annual Meeting, Boston, MA.
Invited Lectures
Okada, A. (2017) Dataveillance and Surveillance. Invited lecture at Dr. Liz Jackson's common core course 'Freedom: Spirits, Experiences, and Expressions', The University of Hong Kong.

Okada, A. (2016) Liberty vs. Control and Surveillance. Invited lecture at Dr. Liz Jackson's common core course 'Freedom: Spirits, Experiences, and Expressions', The University of Hong Kong.
Teaching
Level 3 Territory and Geopolitics.
Previously:
Level 1 Geographies of Crisis
Level 2 Political Geography
Level 3 Politics and Space
Relevant working experience (from most recent)
One ID Communications and Project Support Intern, IATA (Switzerland)
Teaching Assistant, Geography Department Durham University (UK)
Teaching Assistant & Research Assistant, Geography Department University of Hong Kong (HK)
Teaching Assistant & Research Assistant, Division of Policy, Administration and Social Sciences Education, University of Hong Kong (HK)