Overview
Dr Andrea Giannotti
Teaching Fellow
---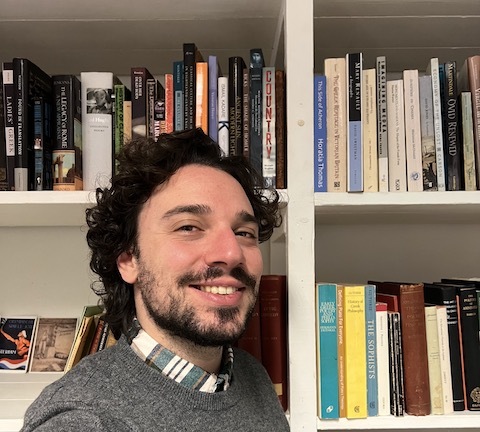 Biography
Andrea Giannotti is Teaching Fellow in Classics in the Department of Classics & Ancient History of Durham University, where he received his PhD Degree in July 2019 with a thesis entitled 'The Pre-Play Ceremonies of the Athenian Great Dionysia: A Reappraisal', supervised by P.S. Horky, Andrea Capra, and the late P.J. Rhodes, and planned to be published in 2024/2025. Before taking over this role, Andrea Giannotti has been Postdoctoral Researcher at the Italian Institute for Historical Studies 'Benedetto Croce' in Naples (2021-2023), and is currently Fellow of the International Centre for Studies in Ancient Theatre of the University of Turin and Teaching Assistant in the Department of Humanities of the University of Turin. He is also member-contributor of the epigraphic Axon Project of Ca' Foscari University of Venice and member-contributor of Attic Inscriptions Online.
His areas of specialisation are Greek tragedy (mainly Aeschylus and Euripides), Greek history and epigraphy, on which he has published several papers and delivered many talks, lectures, and presentations.

His new commented Italian edition of Euripides' 'Suppliant Women' (with an introduction of Andrea Capra) will be published in April 2023 with the Milan press 'BUR Rizzoli'. For a full list of his publications, take a look at his Academia profile (https://boscobae.academia.edu/AndreaGiannotti).

Office hour: Wednesdays 2-3PM (Room 207); always available to arrange online meetings.
Research interests
Ancient Greek tragedy, history and politics