Overview
Dr Alberto Rigolio
Associate Professor
---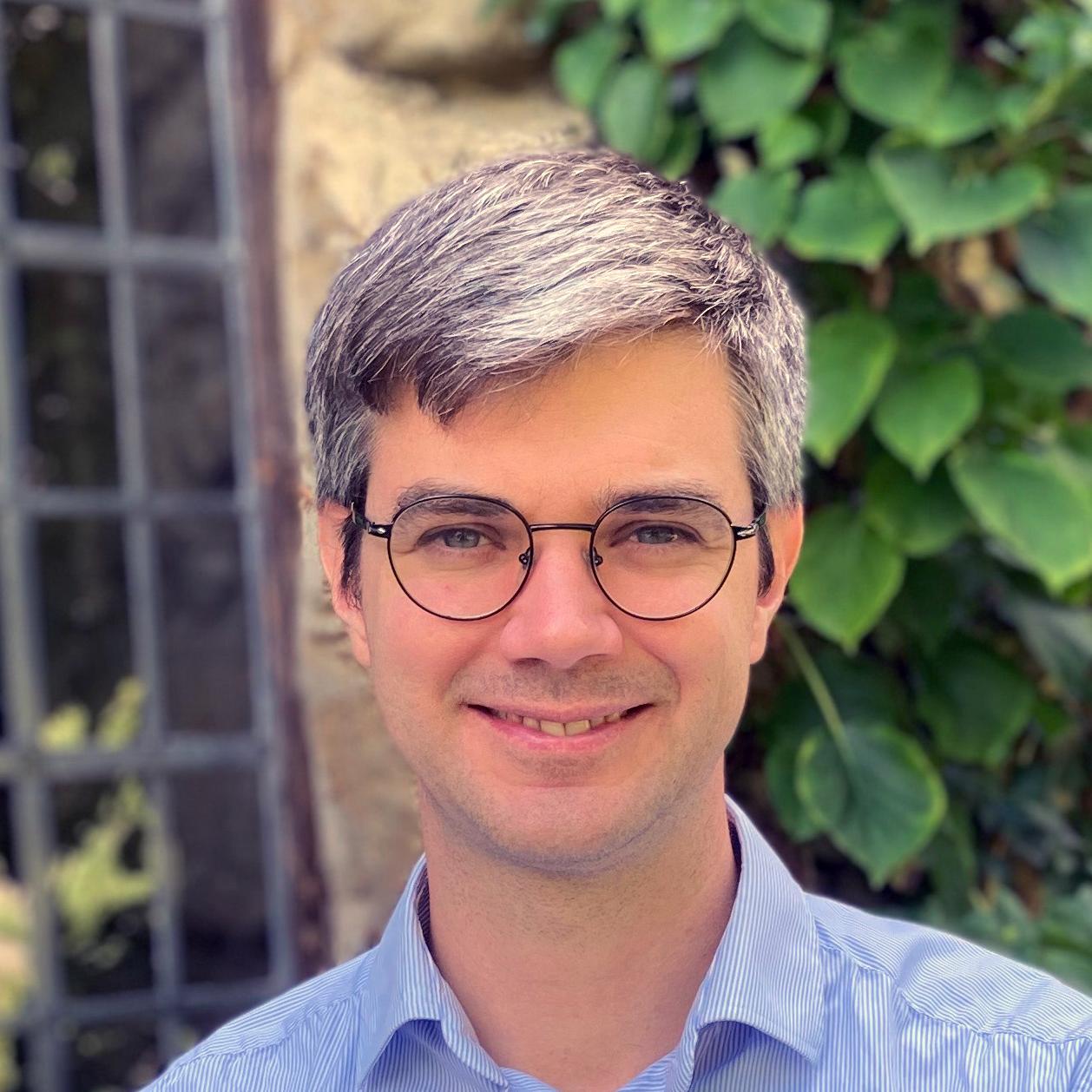 Biography
I work on the cultural and intellectual history of the Eastern Mediterranean world during the Roman and late antique periods. After my first degree in Milan, I went to Oxford for an M.Phil. and a D.Phil., and later held fellowships at the Harvard University Dumbarton Oaks Research Library and Collection, and at the Princeton University Society of Fellows (2015-18). I joined Durham in 2018, and, since 2020, I am Fellow of the Higher Education Academy. Currently, I am on research leave with the support of the British Academy and the Institute for Advanced Study in Princeton, New Jersey.
My current research focuses on the emergence and development of Syriac literature and civilization in the broader context of the Graeco-Roman Near East and the diffusion of Christianity. I am writing a monograph on this subject, with a focus on the encounters of Syriac culture with Graeco-Roman civilization. This project brings together literature and epigraphic and documentary sources both in Greek and in Syriac, and it focuses on education and schooling as the lens through which to assess and study the history of culture.
I have recently published a book on Greek and Syriac literature in dialogue form by Christian authors during late antiquity (Oxford University Press, 2019). These dialogues, on religious, philosophical, and political subjects, show that the classical dialogue form did not disappear with the rise of Christianity but was instead transformed, and reinvigorated, alongside of cultural and religious change. This vibrant tradition of writing in dialogue form (at least sixty dialogues survive until the end of the sixth century CE, only in Greek and Syriac) attests to the emergence and the development of a particular culture of debate on theological and philosophical matters. Academic reviewers describe this book as "a significant advance in scholarship" (JECS), "opening up the field" (BMCR), and "an opus magnum" (MEG). Read more here.
I am also interested in the translation of Greek texts into Syriac and Arabic, and, more broadly, in the reception of Graeco-Roman thought in early Christianity and Islam. I have published on the Syriac and Arabic translations of Aristotle's Poetics, on a Syriac dialogue with Socrates on the soul, and on the Syriac translations of Ps.-Isocrates, Plutarch, Lucian, and Themistius. One of these texts surviving only in Syriac, a philosophical oration by Themistius known as On Virtue, may reveal Themistius' lukewarm engagement with emperor Julian's project of pagan restoration.
My research is supported by the British Academy (Mid-Career Fellowship, 2024), the Princeton Institute for Advanced Study (Membership, 2023), the American Philosophical Society (Franklin Grant, 2018), the Princeton University Society of Fellows (Behrman-Cotsen Fellowship in Humanistic Studies, 2015-18), the Harvard University Dumbarton Oaks Research Library and Collection (Junior Fellowship 2012 and Summer Fellowship 2010), the Oxford Centre for Byzantine Research (Leventis Graduate Award, 2012), the Classical Association (bursary for research at the Fondation Hardt, 2012), the University of Oxford Faculty of Classics (Craven Scholarship, 2010), St. John's College Oxford (Graduate and North Senior Scholarships, 2010-13), All Souls College Oxford (E.O. James Bequest Grant, 2009), the A.G. Leventis Foundation (Scholarship, 2009), and the Catholic University, Milan (ISU Award, 2007).
I am also a regular contributor to the Dumbarton Oaks/HMML Syriac Summer School. With the support of Harvard University and the Hill Museum and Manuscript Library, this programme is designed for doctoral students and early career scholars who lack the opportunity to learn Syriac at their home institution.
Areas of Doctoral Supervision
Late Roman Literature and Intellectual History
Syriac Studies
Early Christianity
Late Antiquity
The Graeco-Syro-Arabic Translation Movement
Current and Past PhD Students
Priscilla Buongiorno (first supervisor): Women's Prototypes: Iconography of the Feminine in Early Christian Rome.
Matthieu Isbell (first supervisor): Syriac in the Roman World between Trajan and Justinian
Cédrik Michel (first supervisor): Mapping Roman Attitudes to the 'Barbarians': from the Battle of Adrianople to the Sack of Rome.
Rodrigo Ballon Villanueva (second supervisor): Early Medieval Theories of Relations (4th–9th Centuries).
Alison Ewins (second supervisor): Religious Terminology in the Roman Near East, 63 BC - 284 AD.
Lila Knight (second supervisor): Drafting an Empire: Palmyrene Manpower and Military Identity.
Cesare Sinatti (awarded 2022; second supervisor): The Mind Through All Things - Stoic Cosmic Psychology and its Role in the Unification of the Cosmos.
Current Postdoctoral Mentorship
Dr Karl Heiner Dahm (Leverhulme Early Career Fellow): The Roman Household in Late Antique Church Conflicts
Dr Jacob Lollar (British Academy International Fellow): Syriac Manuscripts and the Construction of Culture: Para-Biblica in the Late Antique and Medieval Middle East
Dr Mara Nicosia (British Academy Newton International Fellow): The Syriac Rhetorical Tradition between Greco-Roman paideia and Arabic Aristotelianism
Office Hours and Academic Mentorship Hours
By appointment.
Outreach and School Talks
I am very happy to give school talks and papers on topics related to the history of the late Roman empire, late antiquity, Roman religion, Syriac studies, and the Graeco-Syro-Arabic translation movement.
Teaching
Academic Year 2022/23
CLAS3671 - The Late Roman World
CLAS44430 - Edessa: The Athens of the East
Academic Year 2021/22
CLAS3671 - The Late Roman World
CLAS44430 - Edessa: The Athens of the East
Academic Year 2020/21
CLAS2911 - Roman Religion
CLAS3671 - The Later Roman Empire
CLAS44430 - Edessa: The Athens of the East
Academic Year 2019/20
CLAS1101 - Early Greek Philosophy
CLAS1541/2541/3641 - Intermediate Greek A
CLAS2911 - Roman Religion
CLAS3671 - The Later Roman Empire
Academic Year 2018/19
CLAS3671 - The Later Roman Empire
CLAS40130 - Classical Research Methods and Resources