Overview
Professor Alastair Renfrew
Professor of English and Comparative Literature
---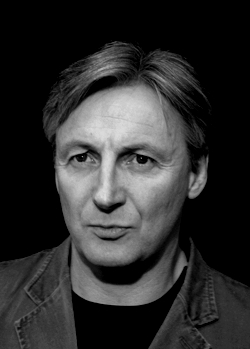 Affiliations

| Affiliation | Room number | Telephone |
| --- | --- | --- |
| Professor of English and Comparative Literature in the Department of English Studies | Room A59, Elvet Riverside 1 | +44 (0) 191 33 43821 |
Biography
Prof. Renfrew's main area of research specialization is literary and critical theory, although he has also taught and published on Russian Literature, Scottish Literature, Russian and Soviet Cinema, and is currently developing teaching and research interests on Theory and History of the Novel and on Popular music.
He has published widely on Mikhail Bakhtin and the so-called Russian Formalists, including the monograph Towards a New Material Aesthetics (Legenda, 2006) and an introduction to Bakhtin for Routledge Critical Thinkers (2015; Chinese translation 2017; Portuguese translation 2018), as well as seven edited volumes, including Critical Theory in Russia and the West (Routledge 2010; Chinese translation 2016).
He is currently completing a novel of the (Russian) nineteenth century.