Who is Europe? - CVAC Global Week Film screening and round table discussion
Join the Durham Centre for Visual Arts and Culture (CVAC) for a film screening and panel discussion with Ian Mc Donald, who is sharing with us his documentary film, 'Who is Europe?'. A 'Global Week' event, in collaboration with Ustinov College, Durham.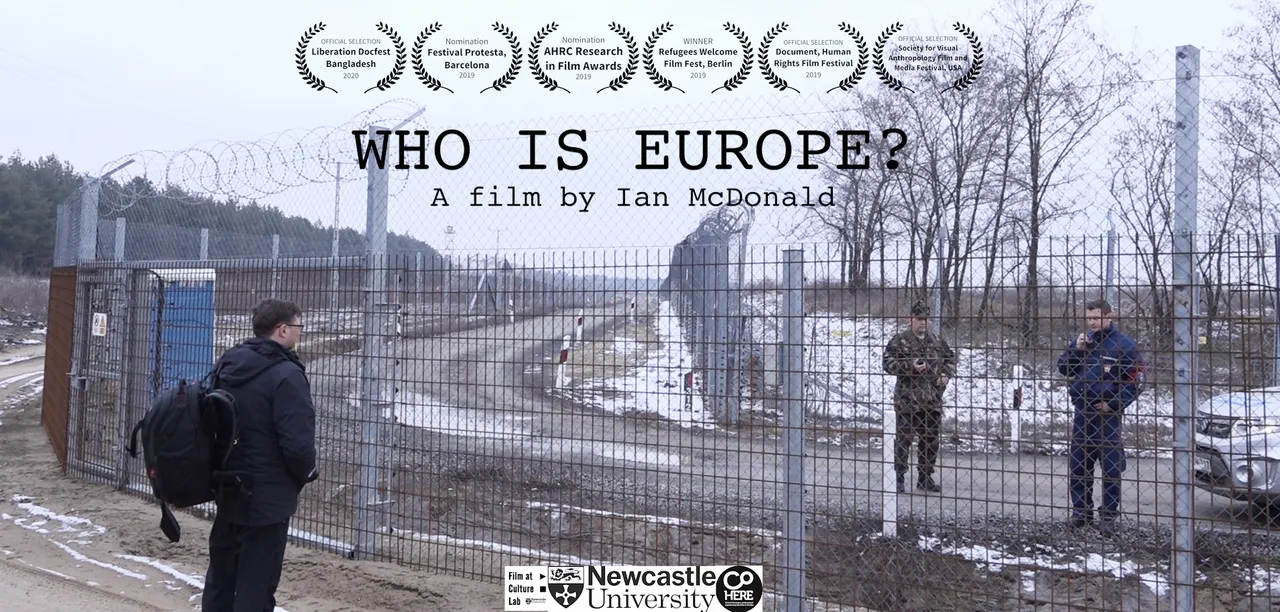 Who is Europe (2019/30 mins) is a split screen documentary in three acts. Filmed in Dresden, in Malilla (a Spanish exclave in Africa) and on the Hungarian/Serbian border, the film presents snapshots of the ongoing 'crisis of identity' in/of Europe.
A series of dualisms underpin the filmic treatment: 'then and now', 'us and them' and 'here and there'. These are expressed in a split-screen format by a poetics of juxtaposition to highlight contrasts and dissonances. In portraying the tensions over the different experiences and understandings of Europe today, this film raises critical questions for our times: Who is Europe? Whither Europe? Who belongs?
WHO IS EUROPE? was made as part of an Europe-wide EU-funded research project, CoHERE – '(Critical Heritages: performing and representing identities in Europe)', led by Prof Chris Whitehead and Dr Susannah Eckersley from Newcastle University. A key focus of the research, and the framework for the film, was on the ways that heritages are often used to create division, exclusion and isolation. For example, in Act 1 supporters of Alternative für Deutschland (AfD) mobilise memories of the Allied bombardment of Dresden in 1945 to advance an anti-migrant politics today. While in Act 3, the emergence of a securitised border in Orbán's Hungary is not simply a barrier against migrants from the Middle East and Africa (such as those young Moroccan men and boys in Melilla in Act 2), but is a new iteration in the palimpsest of divisions and orderings of Europe and its peoples.
WHO IS EUROPE? is also a provocation about what is meant by 'heritage film' and how we understand the relationship between research and film. The filmmaker and heritage researchers supported each other in approaching documentary practice-led research, not simply as a supplementary 'show-and-tell' concerned with 'communicating the research' to audiences, but as a different form of creative, critical and political research practice that offers alternative visions and understandings.
Further information about the film