A summer of research and collaboration with Zaporizhzhia National University
7 August 2023

Over the summer, we have welcomed over 40 friends from our twinned Ukrainian university, Zaporizhzhia National University (ZNU) to Durham.
Our ZNU friends have included researchers and students who are undertaking joint projects with Durham counterparts as well as professional services staff who are sharing best practice with Durham colleagues. This programme of visits is part of Durham's ongoing twinning partnership with ZNU.
Research collaborations with impact
Durham was successful in achieving funding jointly with ZNU from Universities UK International (UUKi) to run a joint research programme. With a focus on building research capacity and resilience during conflict, our partnership has brought over 30 ZNU researchers, academics and students to Durham to take part in workshops and summer schools.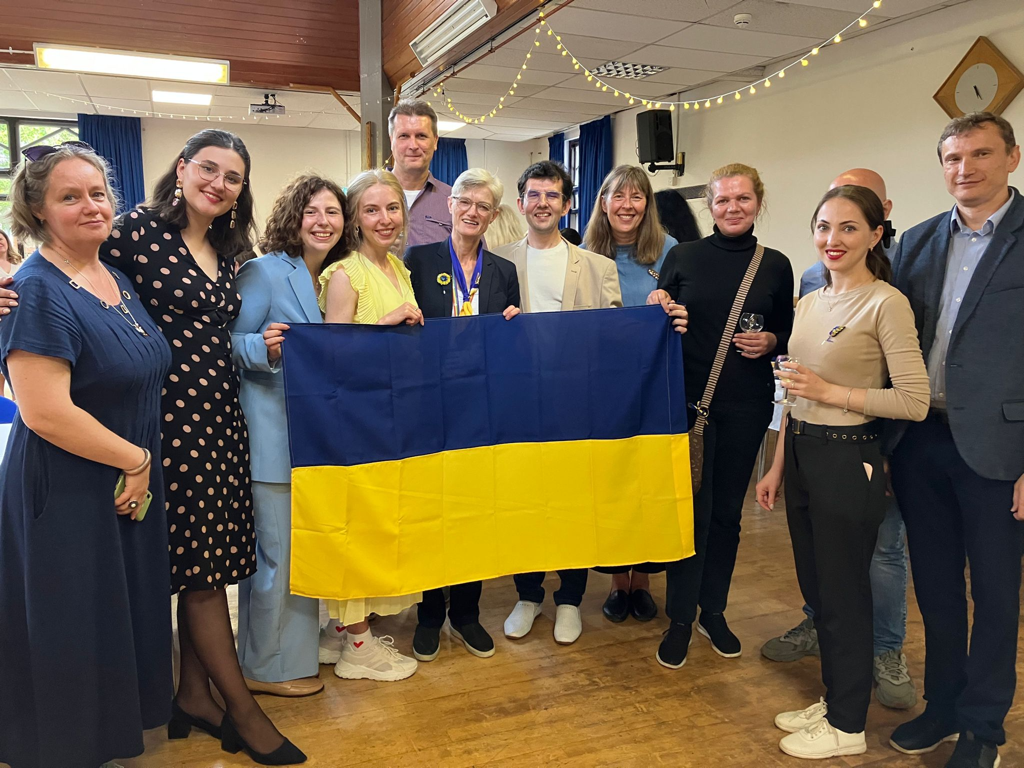 Durham and ZNU have discovered mutual research interests in memory politics, post-conflict urban renewal, mental health, legal aspects of conflict, global justice and arbitration, and the challenges of internal displacement. Our joint research programme will identify further opportunities for knowledge exchange, research impact and engagement.
Sharing knowledge and best practice
A delegation of ZNU professional staff, headed by Vice-Rector, Professor Sergiy Kushnir, also visited Durham for two weeks. During their visit, the delegation met with Durham counterparts to share best practice and identify opportunities for collaboration in areas including: energy and sustainability, student wellbeing, quality assurance, student governance and internationalisation.
Vice-Rector, Professor Kushnir, met our Vice-Chancellor Karen O'Brien, to discuss our long-term partnership.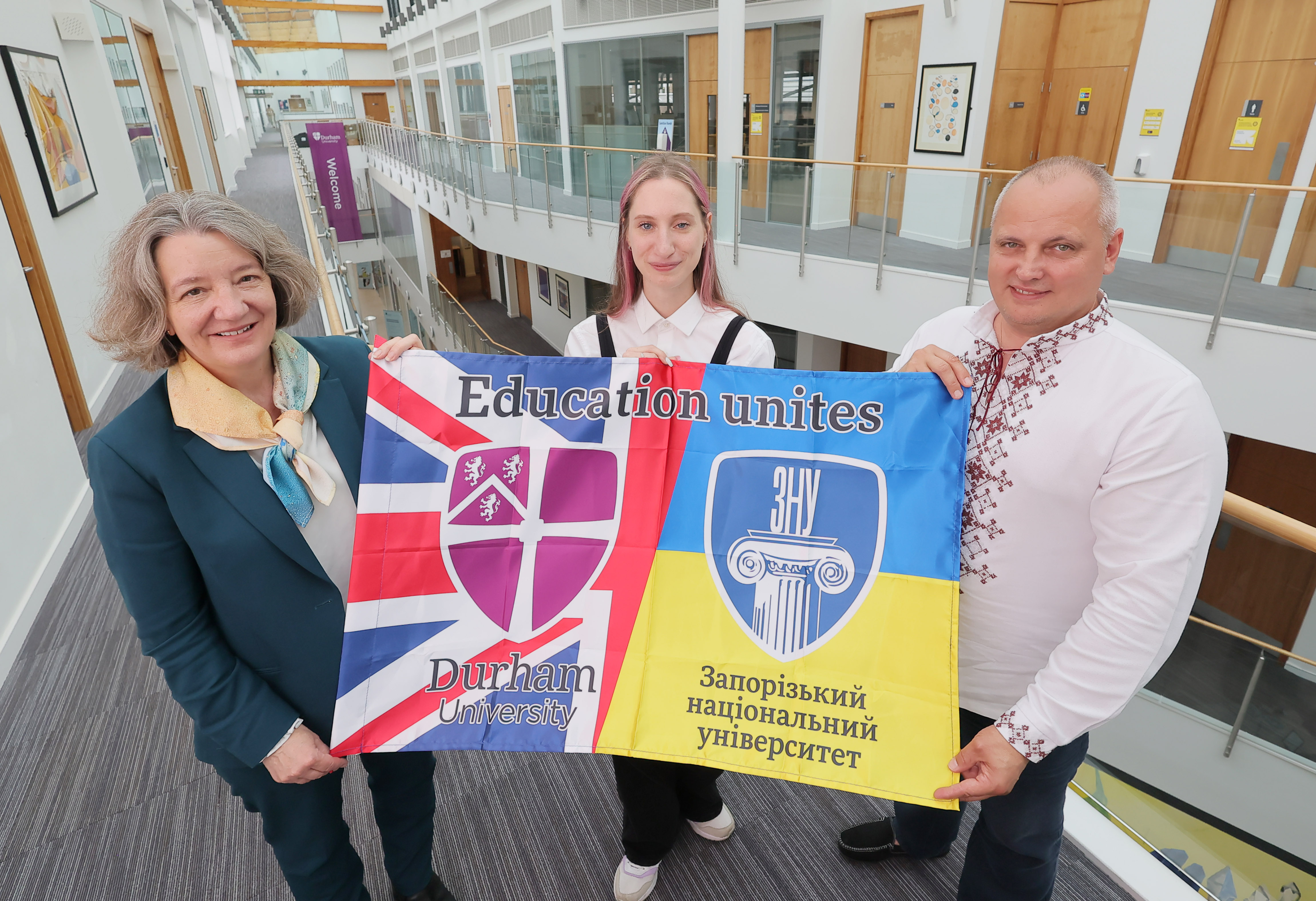 While in the region, the group visited many local partners and dignitaries, including the University Hospital of North Durham, to learn more about the University's strategic partnership with County Durham and Darlington NHS Foundation Trust. Professor Kushnir, a fellow Rotarian, also met the Rotary Club of Durham.
In concluding their visit, the delegation met the Mayor of Durham, Councillor Lesley Mavin.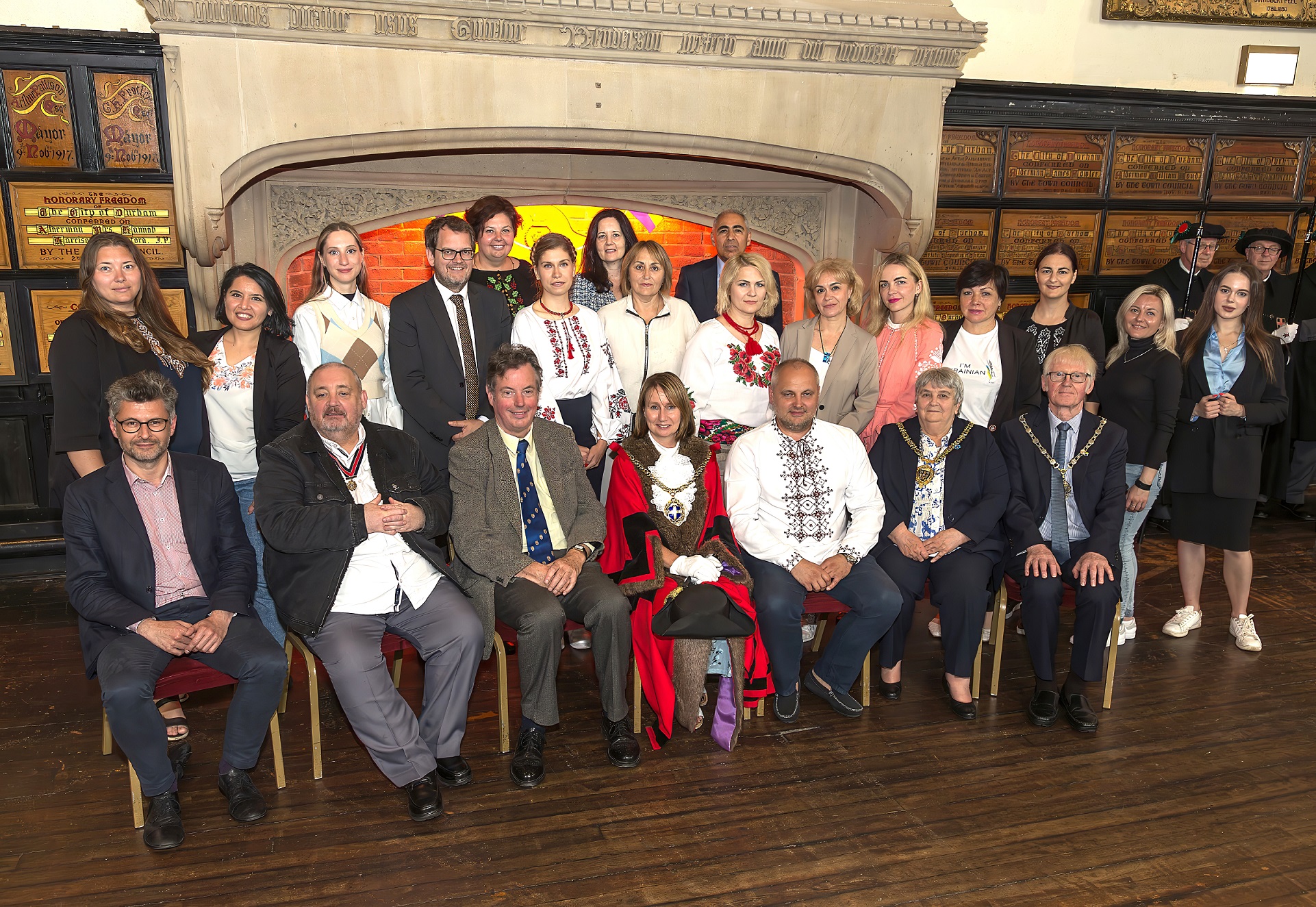 A long-term partnership
We will be building on this programme of visits as part of our longer-term commitment to ZNU.
Looking ahead, from autumn 2023, we will host ten ZNU students for a period of study at Durham. And over the summer, our partnership with ZNU was strengthened further still with a Memorandum of Understanding being signed between Durham Law School and ZNU's Law School, cementing their relationship and mirroring the MoU which underpins the two University's twinning.
Find out more
Learn more about our twinning with Zaporizhzhia National University
Image captions:

A delegation of researchers, students and professional services staff from ZNU arrived in Durham to commence a summer of research collaboration and partnership building
Durham University Vice-Chancellor, Professor Karen O'Brien, Head of the International Office – ZNU, Polina Denysenko, and Professor Sergiy Kushnir, ZNU Vice-Rector
The delegation meeting the Mayor of Durham, Cllr Lesley Mavin