On International Women's Day we talk to our BUCS Champion Cricket Team
27 February 2023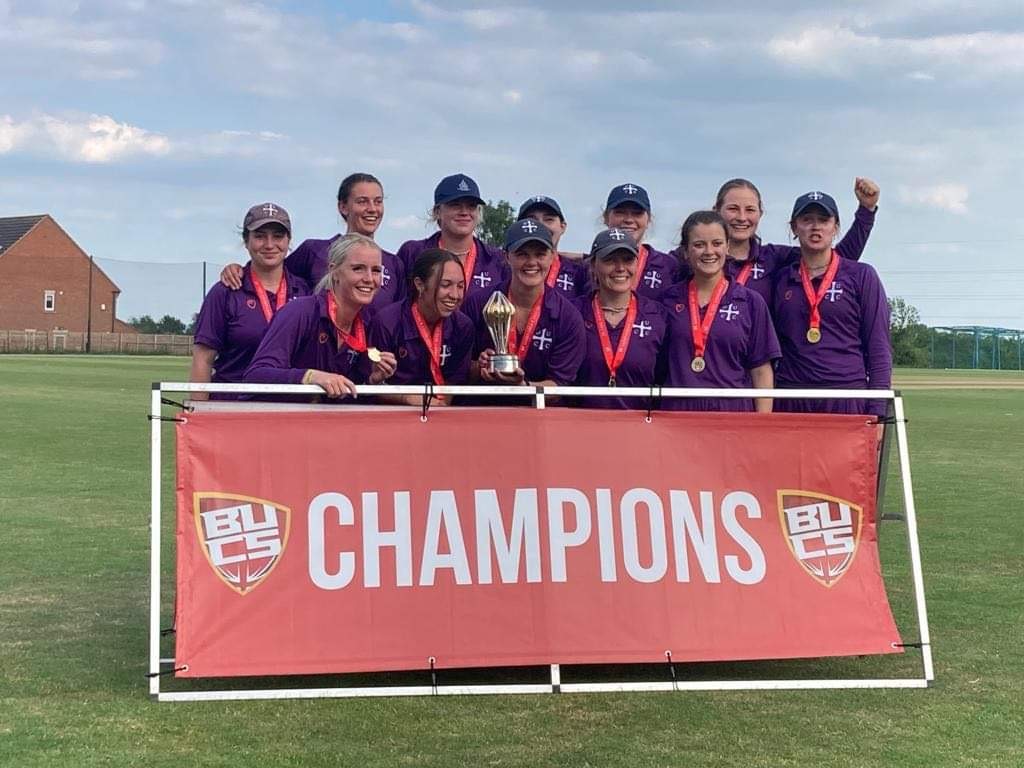 University Centre of Cricketing Excellence captain Emily Batey and club captain Libby Haward tell us about their path to success, which has not been without challenges.
In 2022, the Durham University Women's Cricket Club did something that no other team has done since the inception of BUCS women's cricket 10 years ago. They beat Loughborough. Better still they beat Loughborough, breaking a nine-year unbeaten run, in the final to become BUCS champions.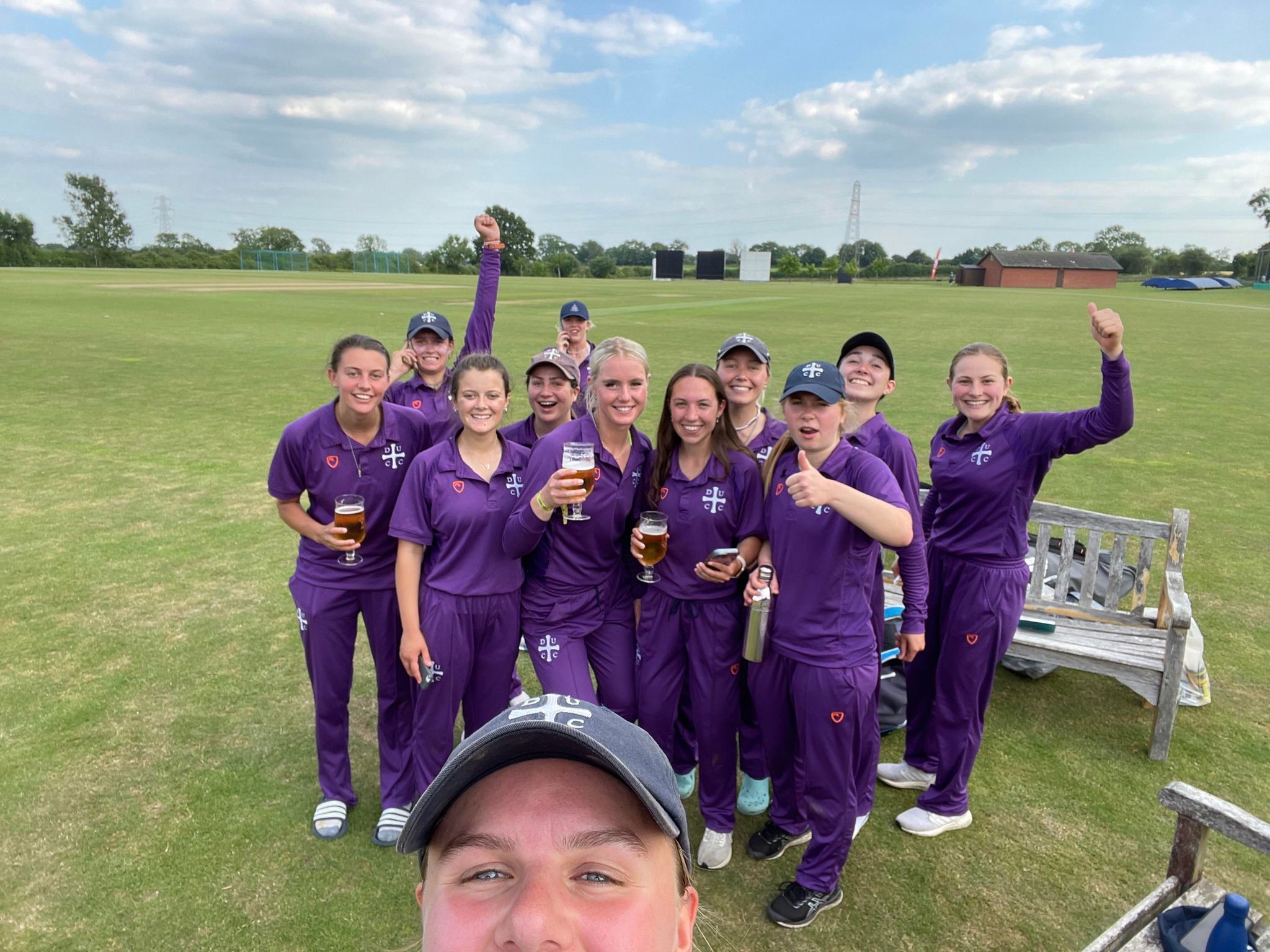 It's a moment that will live long in the memory, continues to be talked about in training sessions and will inspire the next generation of Durham cricketers.

Most significantly, it reflects and is just reward for the work ethic of the group and the truly professional approach to their chosen sport. These women take their cricket seriously and those who join the team as freshers respect that.

The path to success hasn't been without its challenges. Thankfully the impact of COVID on indoor training is in the past and they now have a full schedule that includes four nets sessions, two strength and conditioning sessions, a track session and a specialist wicket keeping session each week. On top of that there's a regular programme of sports psychology and nutrition workshops.

They also now have a settled coaching set up in place with Mel Betts and his team clearly making an impact, but that wasn't always the case.

In fact, spending time with University Centre of Cricketing Excellence captain Emily Batey and club captain Libby Haward, it becomes clear that coaching has been an issue throughout their cricketing careers.

Emily explains that most women's team are still coached by men, and many of those coaches see the women's game as a gateway to coaching men's cricket. That's beginning to change at Durham with many of the first team becoming qualified and coaching the second and third teams. It seems to be paying dividends and the ambition is that the second team will gain promotion this year into the top tier alongside the firsts.

Emily and Libby both took a similar path into the sport, with Emily tagging along so her friend wasn't the only girl when they were in primary school and Libby going with her brother and dad to give her mum a break from childcare. At first, she just watched but then thought why not join in!

Both have since gone on to combine county commitments with playing for clubs, both mixed, men's and women's.

Unfortunately, there still aren't enough women's teams of a sufficiently high standard for a fixture every week so Emily and Libby play for their men's club side when they're back home in Leicestershire, who they describe as very welcoming. Sadly, that hasn't always been their experience.

Emily explains that on one occasion one of the team flatly refused to play if she was keeping wicket and that members of opposition teams have declined to shake hands at the end of the game.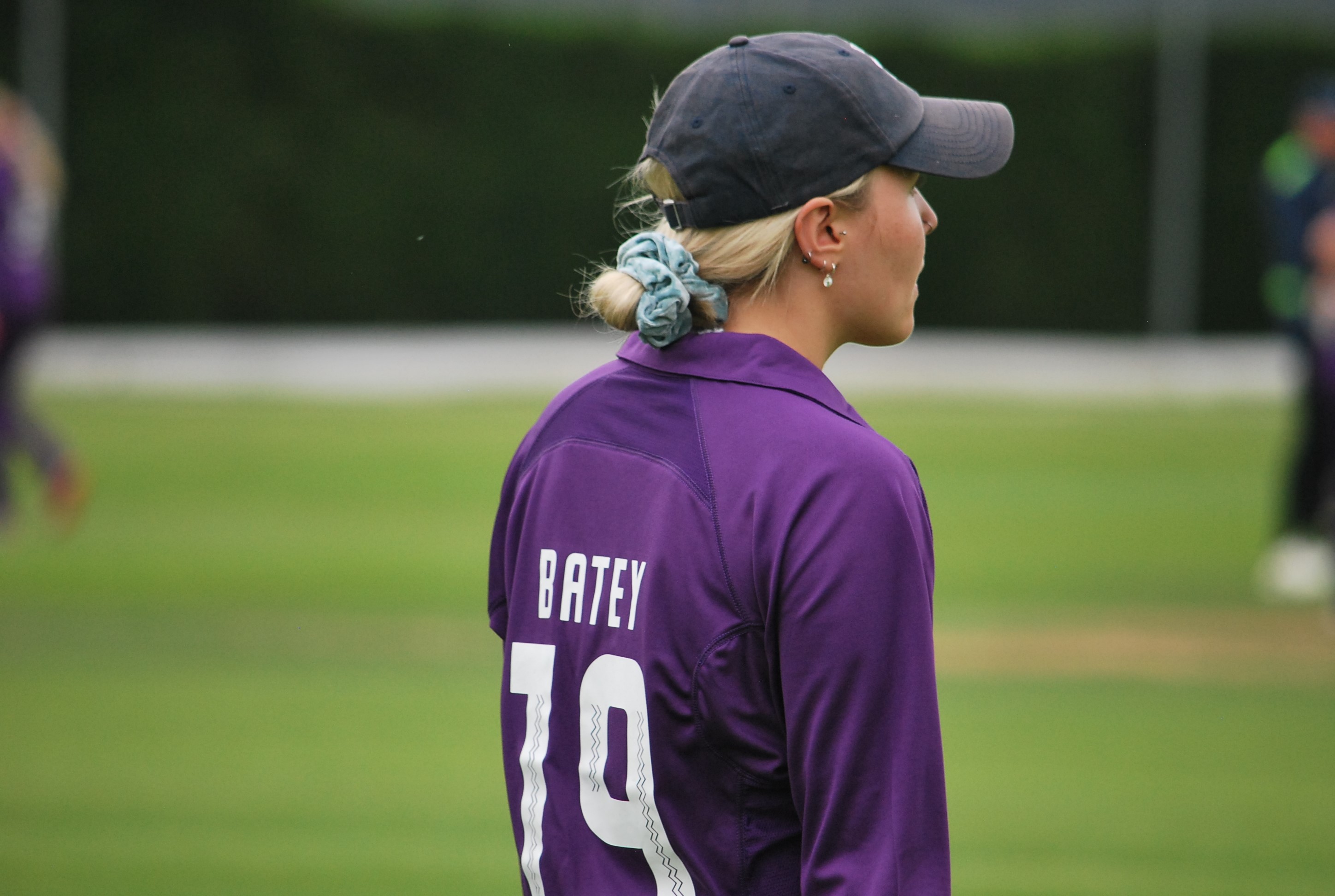 She also quit her county side when she was 14 as she didn't enjoy the atmosphere in the all-girls team. That's certainly not the case at Durham and it's a good thing that she was persuaded back to play for Leicestershire at the age of 16.

Libby recounts one particular game when the opposition taunted her for 'only having one shot' at the start of her innings and continued on the same thread even after she'd notched up 64 runs.
Maybe it's difficult for some to accept that these women are simply better!
Ambition for both remains high and with Durham being one of six University Centres of Cricketing Excellence, guaranteeing funding and first-class status, the future certainly looks bright and the standard continues to improve.

When she completes her degree in Exercise and Sports Science at the end of this year, Emily hopes to play in Australia and the hunt is on to find the right club. Libby, who is currently studying biology, recently joined the NE Warriors to play both T20 and 50 over formats.

As part of their county obligations, all players in the women's game are also expected to play for a club and by doing so raise the level across the sport. Libby and Emily clearly love their sport, and their university team, so it certainly won't be an issue for them to juggle their commitment and continue to inspire those around them.
Find out more