Meet the global Durham alumni winners and finalists in the Study UK Awards 2023
13 February 2023

Six Durham alumni from all over the globe are winners and finalists in the prestigious Study UK Alumni Awards for 2023.
We are thrilled to learn that ten Durham alumni were shortlisted for an award and that the awarding panel have chosen six of those applicants as finalists.
Hosted by the British Council, the Study UK Alumni Awards celebrate the outstanding achievements of alumni and highlight the impact and value of a UK higher education. They feature leaders in their fields who have used their experience of studying at a UK university to make a positive contribution to their communities, professions, and countries. There are four award categories:
Business and Innovation
Culture and Creativity
Science and Sustainability
Social Action
Alumni who reach the finals benefit from increased PR and press opportunities which raises their profile and shares their success with international audiences. Winners of the global awards will be celebrated on an international scale and invited to the UK for a networking and professional development opportunity.
Good luck to all the finalists! We are immensely proud of all that you have achieved so far.
Meet the Finalists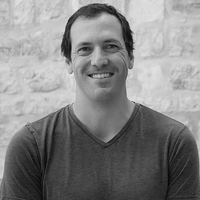 Chris Boyd
Subject: Archaeology
College: Ustinov College
Class of: 2010
Award Category: Culture and Creativity
Award Country: USA
Chris Boyd is a writer and filmmaker based in California. Chris has produced short and feature-length films covering anthropological, archaeological, and social justice issues. As a screenwriter, he has written films for numerous Hollywood studios including Sony, Warner Bros., and Lionsgate Studios.

Chris says that his time at Durham gave him a foundation of rigorous international research skills along with a deep appreciation for how the humanities can help build a more just world.

In addition to producing fiction film work in the United States, Chris is currently producing a multi-year documentary project in Tunisia and Libya, working at archaeological sites to promote local researchers accessing vital tools and resources.
Eithar Alangari

Subject: Arabic/English Translation
College: Ustinov College
Class of: 2015
Award Category: Culture and Creativity
Award Country: Saudi Arabia

Eithar Alangari is the Vice President of Applied Programmes at Shaqra University in Saudi Arabia. Eithar has played a key role in establishing a newly structured applied college, which is part of a nationwide initiative of applied education by the Saudi Ministry of Education.
Eithar has said that her experience at Durham and Liverpool universities has provided her with the necessary qualities and skills for her role as a VP, Assistant Professor, and executive committees' member.
Eithar is now transferring her knowledge and expertise to applied programmes around Saudi Arabia and is contributing to advancing and regulating the translation sector in Saudi Arabia (supervised by the Saudi Ministry of Culture).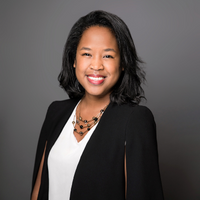 WINNER - Iynna Halilou
Subject: International Relations
College: Van Mildert College
Class of: 2013
Award Category: Business and Innovation
Award Country: USA

Iynna is the Business and Innovation winner for the USA 2023 and she has been shortlisted as a Global Finalist in the same category.
Iynna Halilou is an early-stage tech investor at Moxxie Ventures and a Partner at the MBA Fund. She invests in young startups that have little traction but are led by teams with relentless drive to succeed and looking for the right partner to finance and support their growth. With all her accomplishments in the Venture Capital industry in the United States, Iynna was recognised as a Top Rising Star VC in 2021 by Business Insider.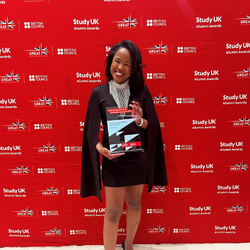 Iynna has said that studying at Durham has helped her attain critical thinking and communication skills, and that studying International Relations allowed her to develop a deep understanding and appreciation of the diverse cultures around her. She believes that this is what led to her success as an international servant for the United Nations, as a startup founder in the tech ecosystem, and as a tech investor in the Venture Capital space.

Iynna hopes that she will continue to drive impact by redirecting flows of capital into opportunities and founders she cares the most about. Her vision is to bridge the socio-economic gap by ensuring opportunities are being distributed fairly at the global level.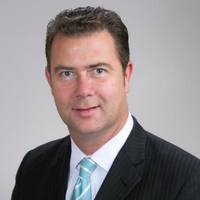 Philippe De Raet
Subject: MBA (Distance Learning)
Class of: 2010
Award Category: Business and Innovation
Award Country: USA
Philippe is currently working as a business executive for Anglepoint, a software asset management firm in Washington, DC. He established and now leads the Public Sector practice which offers services to Federal, State, and local entities within the United States. Philippe has written, interviewed, and spoken at many conferences on the topic of Identity Proofing and Authentication.

Philippe has said he thoroughly enjoyed and is tremendously thankful that he chose Durham to study his MBA. The programme introduced him to theories and research that otherwise he may not have come across if he had chosen to study in the USA.
In the future, Philippe hopes to coach new managers who aspire to become thought leaders in their field and who aspire to build a productive business model through passion and dedication.
Sakib Anim
Subject: PhD in Economics
College: Ustinov
Class of: 2016
Award Category: Science and Sustainability
Award Country: Bangladesh
Sakib is currently an Associate Professor in Economics and Director of he Accreditation Project Team in North South University, Bangladesh.
He has described how that studying in the UK was 'one-of-kind' and that if he chosen to study elsewhere, he would have had a completely different experience. He has praised Durham University Business School and his supervisors who trained him in state-of-the-art research activities for the betterment of humankind.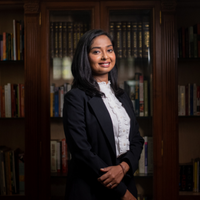 WINNER - Sugandha Yadav
Subject: Law
College: St Mary's College
Class of: 2017
Award Category: Social Action
Award Country: India

Sugandha has said that while studying Law at Durham, she was taught to question the status quo and think critically which led her on the path to becoming an advocate at the Supreme Court of India.
In just over five years of legal practice, Sugandha has specialised in environmental and human rights law. She has drafted, argued, and advised on over three hundred cases including the case to decriminalize homosexuality, the Right to Privacy case, and the case against the Indian government's deployment of Pegasus. Sugandha will commence a Master's Degree in Environmental and Human Rights Law this year.
Next Steps
The next stage of the process is for all finalists to attend in-country award ceremonies. The dates of the ceremonies are as follows:
17 February - USA
4 March - India
6 March - Saudi Arabia
13 March - Bangladesh
Find out more