Book now
7 June 2023 - 7 June 2023
University College, Durham Castle
Free but reservation required
The Durham Castle Lecture for Easter Term 2023 is in partnership with Castle SCR.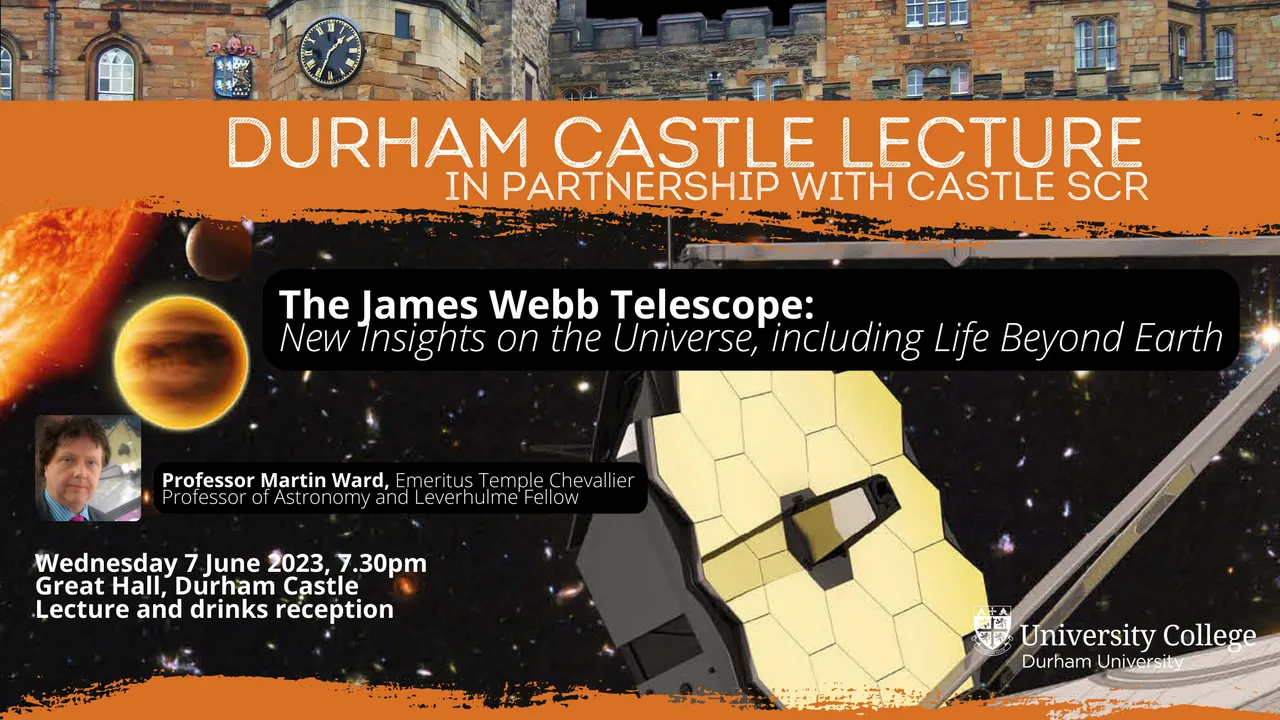 The James Webb Telescope: New Insights on the Universe, including Life Beyond Earth
We are delighted to welcome Professor Martin Ward, Emeritus Temple Chevallier, Professor of Astronomy and Leverhulme Fellow.
The Webb Telescope is the largest and most powerful such instrument in Space. In just the first year of operation some observations are already changing our understanding of the very early Universe and the evolution of galaxies. We are also on the verge of using it to observe the atmospheres of a few of the around 5000 planets that have been discovered around other stars. This could potentially yield clues to the existence of life elsewhere in the Universe, and so answer the profound question, are we alone?
Martin Ward is currently the Temple Chevallier Chair of Astronomy. He has previously held positions at Cambridge, Oxford and Leicester, before coming to Durham in 2004. He is an observational astrophysicist whose research interests include black holes and quasars. He was a consultant for the European Space Agency and is involved in the next generation Hubble Telescope, project. He is interested in science public outreach, and has been a guest on Patrick Moore's "The Sky at Night", and Melvyn Bragg's "In Our Time".
The Lecture is open to all, and will be followed by a drinks reception in the Great Hall.
Pricing
Free but reservation required