Overview
Professor Simon James
Professor
--- Biography
Personal Details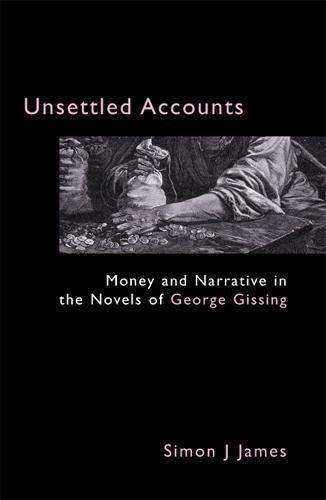 My research interests are largely in the literary culture of the nineteenth- and early twentieth-century periods, especially late-Victorian and Edwardian fiction.
I have co-curated the following exhibitions at Palace Green Library: Outrageously Modern!' Avant-garde magazines 1884-1922, Robots! and Books for Boys: Heroism, Adventure & Empire at the Dawn of the First World War. I curated an exhibition of H. G. Wells books and manuscripts for the University of Illinois, Champaign-Urbana, for Wells's 150th birthday in 2016. Summer 2017 will see an exhibition on time travel at Durham's Palace Green Library.
Unsettled Accounts: Money and Narrative in the Novels of George Gissing was published by Anthem Press in 2003, the centenary year of Gissing's death. I have also published in The Gissing Journal and in four edited collections; I co-edited, with Christine Huguet, George Gissing and the Woman Question: Convention and Dissent (Ashgate, 2013), and, with Pierre Coustillas, George Gissing's Charles Dickens: A Critical Study.
In 2012, OUP published my second monograph Maps of Utopia: H. G. Wells, Modernity and the End of Culture, the first full-length study of H. G. Wells's aesthetics. I have also edited four H. G. Wells novels for Penguin. Until the 2016 issue, I am the editor of The Wellsian, the scholarly journal of the H. G. Wells Society. I have published with Nicholas Saul a collection of essays on literature and Darwin, The Evolution of Literature.
I have also completed articles on Victorian best-selling authors Marie Corelli and George du Maurier. I have edited Wells's The First Men in the Moon for World's Classics and am working on Evelyn Waugh's Decline and Fall for Oxford University Press's Collected Works of Evelyn Waugh. Current research also includes a monograph on the male bond in fin-de-siècle literature, an interdisciplinary project on time, memory and consciousness in Dickens, and an online edition of the states of The Time Machine.
During the academic years 2017-19, I was the Principal Investigator for the Durham Commission on Creativity and Education. A partnership between Arts Council England and Durham University, the Durham Commission investigated the benefits of teaching young people to be creative and to think creatively. The report can be read here
https://www.artscouncil.org.uk/sites/default/files/download-file/Durham_Commission_on_Creativity_151019_0.pdf
I am happy to supervise work on Victorian, Edwardian and contemporary fiction, on the fantastic and the Gothic, on masculinity and narrative theory. I will be on research leave 2020-21.
Teaching
I teach in most areas and periods offered by the Department, from Classical and Biblical Background to the Postwar Period. The largest parts of my teaching commitments are my undergraduate Special topic in Fin-de-Siecle Fiction and Taught MA Module Literary Masculinity at the Fin-de-Siecle. I have supervised or am supervising research students working on the Literature of the Fantastic, H. G. Wells, Decadence, Henry James, Victorian Children's Writing, Censorship and Robert Louis Stevenson.
Research interests
Victorian and Twentieth-Century Fiction, especially Fin-de-Siècle Literature, George Gissing, H.G.Wells, Evelyn Waugh
Literature and Gender, especially masculinity in late-Victorian and Edwardian writing
Literary Theory, especially Narrative Theory, Psychoanalysis and Gender; Theories of Pleasure
Textual editing, including digital editing
Esteem Indicators
2010: Christopherson-Knott Fellowship, Durham Institute of Advanced Study: