Overview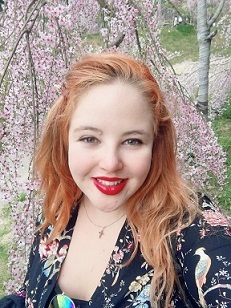 Biography
I hold a BA (2017) in Modern and Medieval Languages (French and German) from Murray Edwards College, Cambridge and an MA (2019) in Classics from University College, Durham.
I am currently a Graduate Teaching Assistant in the Classics Department, having led undergraduate seminars for the modules Traditions of Epic, Death in the Classical World and Beauty and Goodness. My marking experience runs across a range of modules, from Writing Alexander and Roman Law and Latin Literature to Introduction to the Greek World. I also guest lecture on Richard de Fournival's Bestiaire d'amour with Charlotte Spencer for the module Sex, Gender and Identity in the Middle Ages and Renaissance. Additionally, I am the Lead Convenor of the Postgraduate Work in Progress sessions in Modern Languages and Cultures, my secondary Department.
Doctoral Research Project: Performativity of Gender, Truth, and Translation in Ovid's Metamorphoses and the Ovide moralisé
My research project focuses on the gender presentation of female characters in both the Metamorphoses and the Ovide moralisé. Iphis (Met. 9.666-797) is an especially intriguing example as she undergoes a transformation (or transition) from female to male. Close analysis of the transformation scene reveals gender to be performative, a cultural construction produced, and exposed by, its performance in front of others. My PhD thesis will compare the presentations of female characters such as Iphis in both texts in order to trace the development of the categories of gender. This project will also explore the parallels between Iphis' struggles with her sexuality and the modern experience of coming to terms with one's sexuality.
From its title, the Ovide moralisé could easily be mistaken for nothing more than a moralising translation of Ovid's Metamorphoses. However, my research project will explore the complexities of translation studies in order to demonstrate that the Ovide moralisé has merit as a text of study in its own right. Comparative analysis of both texts will reveal that the concept of "truth" is central to both; problematised in the Metamorphoses and revealed as a source of constant tension with regards to the Ovide moralisé's claim that it reports the myths Selonc ce qu' Ovides les baille ("according to the way Ovid gives them").