Members
The list below shows Durham University research staff who are members of IMEMS. Click the member's name to see a more detailed biography and department.
We also welcome anyone from outside the University with an interest in our work to join. Membership is free of charge. You will receive invitations to our programme of events, with a weekly emails digest about what is happening in the Insitute and further afield. To join IMEMS contact: admin.imems@durham.ac.uk
Dr Heidi Stoner
(email at heidi.l.stoner@durham.ac.uk)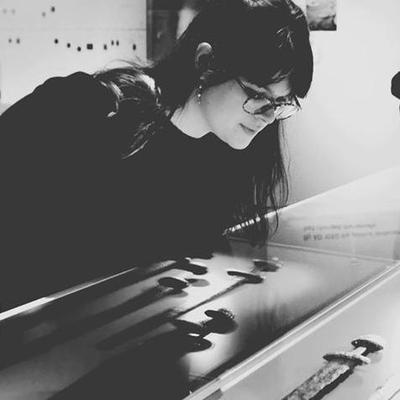 Heidi Stoner's research is primarily focused on Early Medieval material culture of the Insular world. Her doctoral thesis was undertaken at the University of York and focused on Anglo-Saxon kingship and how it is signified through material culture in the visual traditions. She is particularly interested in iconography, historiography, monumental art and its use in the early Christian landscape.
Her current research project is a three-year Early Career Fellowship sponsored by the Leverhulme Trust entitled Sculpture in the Early Medieval Irish Sea c. 800-c.1000: Interlacing Traditions. This project explores the cultural significance of the early medieval stone sculptures produced in the Irish Sea Regions of Britain and Ireland in the ninth and tenth centuries. It challenges prevalent assumptions about state formation and national and ethnic exceptionalism as it has developed in Britain and Ireland, instead investigating their function as symbols of secular, religious and economic power within a culturally connected area. This will allow a nuanced narrative of cultural contact between the areas of ancient and modern northern Britain, Ireland and the Isle of Man which will give greater understanding of the shared materiality in this region.
Research Interests
Anglo-Saxon art and culture
Early Christian Art and Architecture
Early Medieval Architecture and Sculpture
Iconography
Insular Church Foundations
Insular Manuscripts
Late Antiquity
Manx Sculpture
Material Culture
The Early Church in the North Atlantic
Viking-age Christianity
Visual Culture
Publications
Chapter in book
Edited book