New exhibition reveals Stories of the River Wear
17 February 2023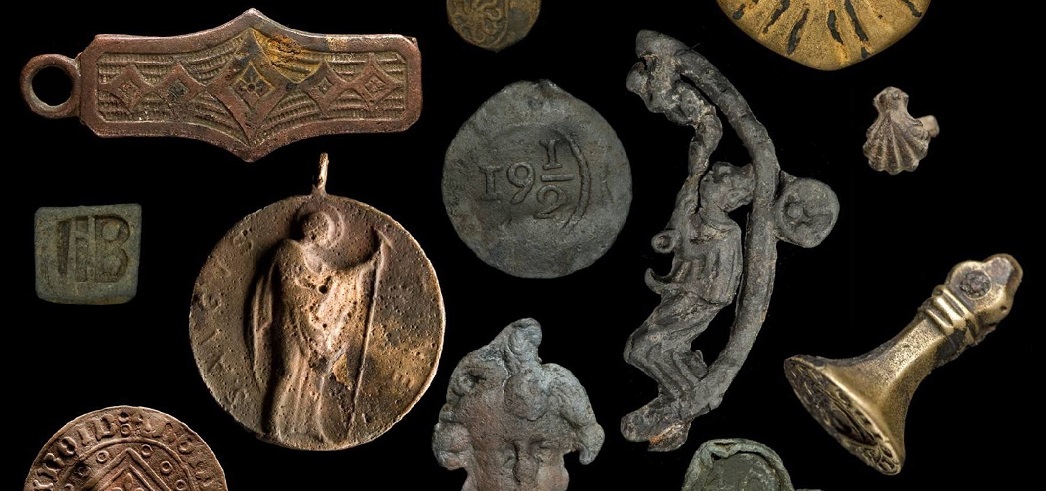 'Stories from the River: Exploring the history of Durham, the finds of underwater archaeologist Gary Bankhead', launches on Monday 20 February at the Museum of Archaeology within Palace Green Library. The exhibition explores the stories connected through objects discovered in the River Wear, evoking the social history of Durham's past 800 years.
Co-curated by local underwater archaeologist Gary Bankhead and the Museum of Archaeology, the exhibition will feature around 200 of the 13,500 artefacts that have been found in the River Wear by Gary since 2008, in a friendly-family display.
Exciting finds
Although many objects from the River Wear Assemblage have been on display in the Museum since 2013, this is the first time they have had their own exhibition. Ranging from objects dating from the Medieval period through to the Modern Age, the artefacts found in the River Wear bring to light the stories of individual people, pilgrimage, daily life, toys, and industry and trade. Visitors can expect to see everything from Homer Simpson to rare Medieval pilgrim badges featured in the exhibition.
Everyday life
Stories from the River Wear offers visitors a unique perspective on life along the city's riverbank, showing objects that belonged to the everyday people of Durham. The exhibition is the history of the cloth makers who washed their wool in the river and of the peddlers who once sold their wares on Elvet Bridge during a busy market day in Medieval Durham.
Originally planned for 2020, the exhibition was re-created to be displayed online by MA Museum and Artefact students during the pandemic. It has now been re-interpreted to create this new physical exhibition.
Gemma Lewis; Curator of Museum of Archaeology, "This exhibition is particularly interesting, because in some cases the objects match the historical archive, but in others, they provide evidence of truly personal stories that haven't been recorded in the historical documents"
Underwater Archaeologist and co-curator Gary Bankhead is delighted with the level of local interest in his finds and that the collection will be displayed for the public. He said; "I always get asked which is my favourite find, and although I'm really excited by the late-medieval pilgrim badges and souvenirs – as they are rare finds for the north-east of England – any object that bears the names of our ancestors are equally special as there's always an opportunity to identify them in Durham's extensive archives and special collections. For me the collection means so much, especially as students and researchers will continue to investigate the objects for years to come."
Find out more: