Staff Profile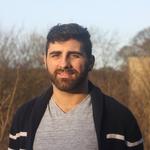 Dr Logan Williams
Contact Dr Logan Williams (email at logan.a.williams@durham.ac.uk)
Current Research
Twentieth-century scholarship on ancient Judaism often insisted that, in contrast to other Ancient Near Eastern cultures, Judaism was an anti-visual and essentially auditory religion. In the last two decades, however, scholars have reevaluated this view, drawing on the insights of Visual Studies to elucidate ancient Jewish discourses of sight, visuality, and aesthetics. My project extends the implications of this aesthetic turn by combining the disciplines of Classics, Ancient Near Eastern Studies, and Jewish studies, while deploying analytical categories from Visual Studies and Memory Studies, to trace the reception of the clothing of Israel's high priest. How did Jewish authors in diverse times and places attribute deep religious, cultural, and even political significance to the appearance and clothing of the high priest? This project, entitled The Appearance of Israel's High Priest: Clothing, Visuality, and Memory in EarlyJudaism, elucidates the multifaceted reception of the high priestly clothing in Jewish lierature from the Hellenistic period (late 4th century BCE) until the 8th century CE. Addressing the common misperception that Judaism is an anti-iconic religion, I show how these texts help us recover the visual world of early Judaism and draw out the methodological and interpretative implications both within and outside Jewish Studies.
This research is the subject of a paper I delivered at the 2019 annual meeting of the Society of Biblical Literature. It is entitled 'Aesthetic Divine Encounter: Ben Sira's Ekphrasis on Simon ben Onias in Light of Greco-Roman Epiphanic Strategies'. The abstract is available to read here.
I am also co-authoring a volume on the Coptic manuscripts of Ben Sira (also known as Sirach or Ecclesiasticus), exploring what these manuscripts tell us about the transmission, interpretation, and use of Ben Sira in late antique Egypt.
Doctoral Thesis
In my doctoral thesis, entitled Love, Self Gift, and the Incarnation: Christology and Ethics in Galatians in the Context of Pauline Theology and Greco-Roman Philosophy, I argued against the notion that Paul's configuration of prosocial behaviour (love) starkly deviated from the Greco-Roman philosophical/ethical tradition. Whereas it is often asserted that Paul's 'selfless' or 'self-sacrificial' love-ethic ('Agape') subverts the essentially 'self-interested' Greco-Roman ethicists ('Eros'), I contended that neither Paul nor these philosophers can be properly interpreted within the modern dichotomy between altruism and egoism. After providing a fresh reading of four key philosophers (Plato, Aristotle, Seneca, and Cicero), I used Galatians as a test case to explore Paul's christology and ethics as idealising not self-sacrifice but rather shared selfhood. On the basis of his incarnational christology, Paul encourages believers not to deny self-interest but rather to avoid setting the self in competition with others; his ideal for loving relationships is that the interests of the community would become essentially shared.
Research Interests
Priesthood in Early Judaism
Visual Studies
Jewish Apocalyptic Literature
Letters of Paul
Early Christian Ethics
Publications
Edited book
Chapter in book
Journal Article