Staff Profile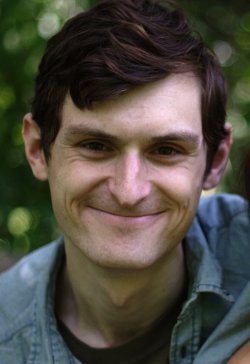 Dr Martin R. Smith,
martin.smith at durham.ac.uk
Telephone: +44 (0) 191 33 42320
Room number: ES313
Biography
2022–2025: Director of Education, Department of Earth Sciences
2015–present: Associate Professor in Palaeontology, Durham University
2012–2015: Junior Research Fellow, Clare College, University of Cambridge
2012: PhD, University of Toronto
2008: MA & MSc, Sidney Sussex College, University of Cambridge
Research interests
I am interested in the origins of the modern animal groups. My work includes the study of unusual organisms from Burgess Shale-type deposits and their microscopic counterparts, the Small Carbonaceous Fossils. I also have an interest in the preservation of these remarkable fossils, and the mathematical techniques used to reconstruct evolutionary history from palaeontological evidence.
Research software
Ternary
: create ternary plots and Holdridge diagrams.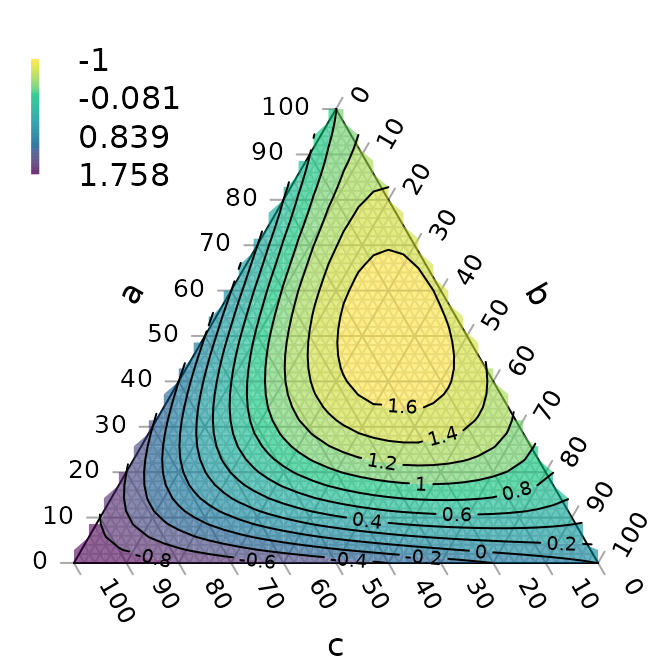 MapTrees: interactive user interface for the creation, visualization and evaluation of tree landscapes.
TreeTools: utilities for the creation, modification and analysis of phylogenetic trees.
TreeSearch: phylogenetic tree search in R, with an appropriate treatment of 'inapplicable' characters.
Rogue: Identify rogue taxa to improve consensus trees.
Research opportunities
I am currently inviting proposals for postgraduate research projects in palaeobiology and phylogenetic methods (Masters by Research or PhD). Please get in touch for more information.
Undergraduate research projects are also available for Durham and non-Durham students. Palaeontological Association bursaries may be of interest to potential applicants.
Online profiles
Research Groups
Department of Earth Sciences
Palaeoecosystems Research Group
Teaching Areas
Palaeobiology

Understanding Earth Sciences

Fieldwork (Geological)
Sedimentary Environments and Palaeoecology
Publications
Journal Article
Yang, Jie, Lan, Tian, Xi-guang Zhang & Smith, M.R. (2023). Protomelission is an early dasyclad alga and not a Cambrian bryozoan. Nature 615 (7952).
Zhang, Z.-F., Smith, M.R. & Ren, X.-Y (2023). The Cambrian cirratuliform Iotuba denotes an early annelid radiation. Proceedings of the Royal Society B: Biological Sciences 290: 20222014.
Smith, M.R. (2022). Robust analysis of phylogenetic tree space. Systematic Biology 71(5).
Smith, Martin R. (2022). Using information theory to detect rogue taxa and improve consensus trees. Systematic Biology 71(5): 1088-1094.
Smith, M.R. (2020). Information theoretic Generalized Robinson-Foulds metrics for comparing phylogenetic trees. Bioinformatics 36(20): 5007-5013.
Brazeau, M. D., Guillerme, T. & Smith, M. R. (2019). An algorithm for morphological phylogenetic analysis with inapplicable data. Systematic Biology 68(4): 619-631.
Smith, M.R. (2019). Bayesian and parsimony approaches reconstruct informative trees from simulated morphological datasets. Biology Letters 15(2): 20180632.
Moysiuk, J., Smith, M.R. & Caron, J.-B. (2017). Hyoliths are Palaeozoic lophophorates. Nature 541: 394-397.
Smith, M.R. (2016). Cord-forming Palaeozoic fungi in terrestrial assemblages. Botanical Journal of the Linnean Society 180(4): 452-460.
Smith, M.R. & Caron, J.-B. (2015). Hallucigenia's head and the pharyngeal armature of early ecdysozoans. Nature 523(7558): 75-78.
Smith, M.R. & Ortega-Hernández, J. (2014). Hallucigenia's onychophoran-like claws and the case for Tactopoda. Nature 514(7522): 363-366.
Smith, M.R. & Caron, J.-B. (2010). Primitive soft-bodied cephalopods from the Cambrian. Nature 465(7297): 469–472.
Media Contacts
Available for media contact about:
Earth Sciences: Palaeontology
Ecosystems: Palaeoecosystems
The Earth: Animals: Palaeobiology
Supervises
Selected Grants
2020: A fizzle or a bang: How fast was the Cambrian 'explosion'? (Leverhulme Trust)